Facilities & Resources
The Glass Institute of the Southeast at Jacksonville University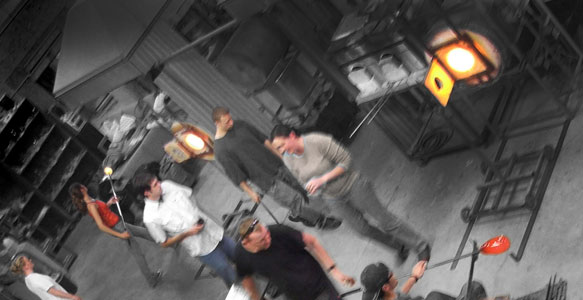 The Glass Institute offers Workshops with world renowned Glass Artists, including:
Fritz Dreisbach
Jay Musler
Judy Hill
Dana Zamecnikova
Marian Karel
Mark Peiser
Ruth King
Stephen Dee Edwards
Cappy Thompson
Petr Novotny
David Rikki
Robin Cass
Facilities
The Glass studio consists of 1800 sq ft. a 220 lb glass furnace, 5 glory holes. The cold working facility offers a sandblaster and grinder and polishing equipment. In addition, there is a fully equipped woodshop and plaster area for mold making.
Contact Us
Contact Brian Frus​, Director​.