Visual ArtsSculpture
BFA with a concentration in SculptureShape your own future.
The sculpture concentration promotes concept and process development through contemporary and traditional approaches to art making. The collaborative sculpture courses are designed to bring professional experiences to emerging artists. Sculptural practices are taught for all levels of experience and for any art media background.
Career opportunities include: sculptor, commissioned public artist, maker space coordinator, studio assistant, creative consultant, studio technician, public art coordinator, non-profit arts organizer, art education and fabrication specialist.
Important Dates
Portfolio Reviews
Check-in for each audition or portfolio review will be at Terry Concert Hall.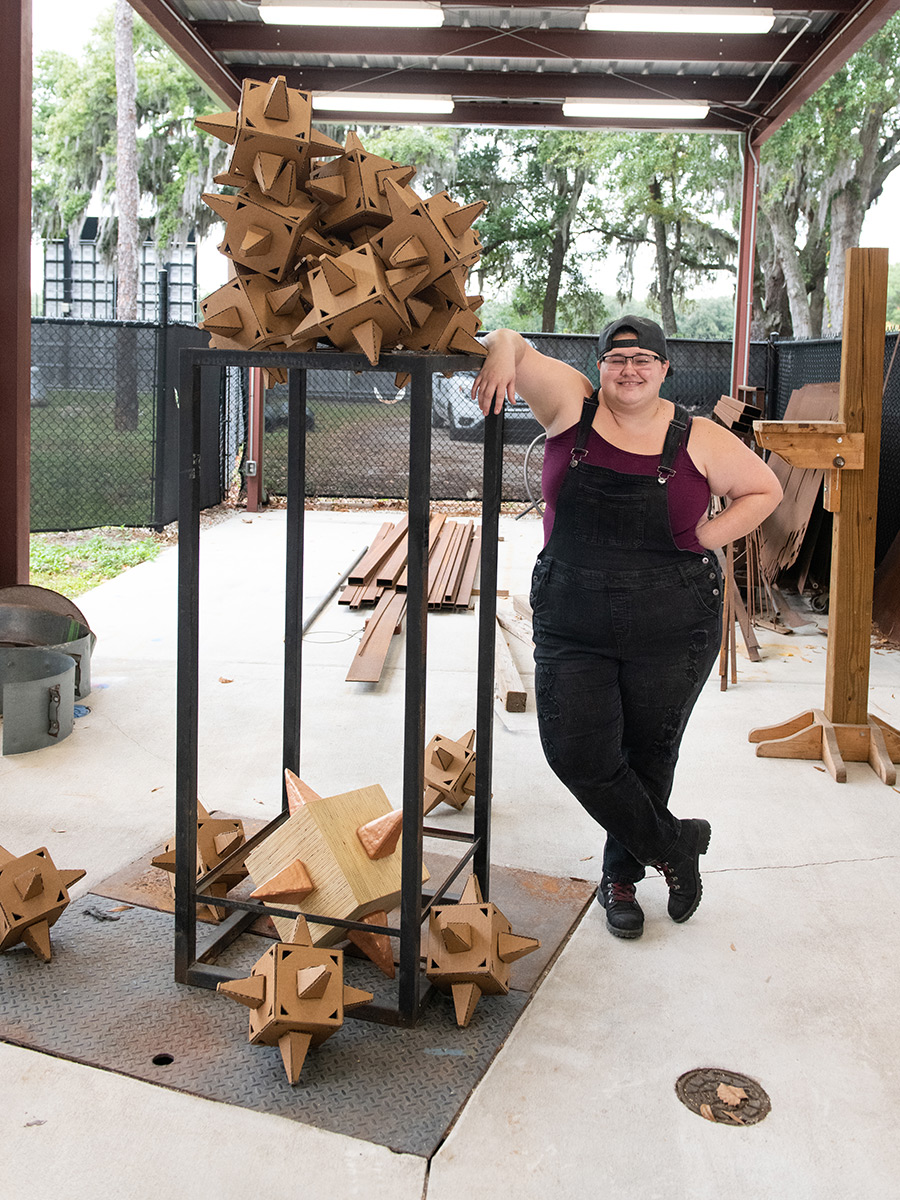 Join the sculpture teamBuild your tomorrow, make a difference
The sculpture program is looking for students with a unique vision for their future. Nurturing the confidence and expertise to pursue a career in the arts is at the heart of the curriculum. Sculpture majors, double-majors or minors get a unique educational experience that builds a contemporary understanding of art on a foundation of professional experience and traditional skills.
Faculty
Jim BenedictAssociate Professor of Sculpture, Alexander Brest Gallery Director
Jim Benedict is an exhibiting and commissioned artist that works in a wide variety of 3D media.
Sculptures can be found in public and private collections around the country and internationally.
Award-winning public artist with over two dozen public art projects.
Owns and operates a large-scale metal fabrication and woodworking studio in Jacksonville.
Regularly gives talks around the country on arts education and personal studio practices.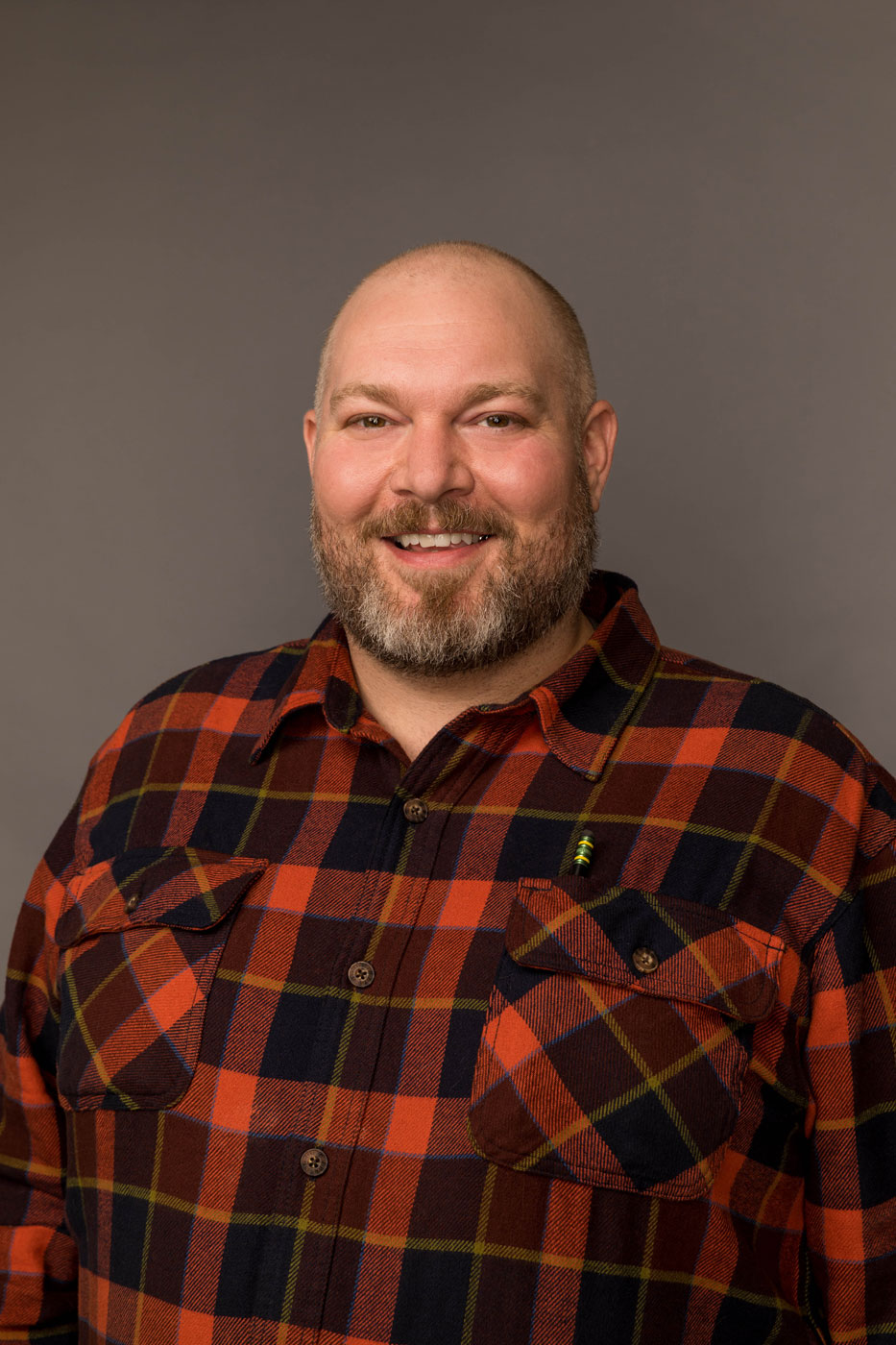 Our sculpture programMajors & Minors
The Sculpture Program starts with a foundation of metal fabrication, woodworking, casting, and combining media. As students develop their artistic practice, they choose their individual area of specialization and media exploration.
Student explorations have featured installation art, light projections, sound visualization and manipulation, stop-motion animation, puppet-making, video art and epoxy sculpting.
Sculpture facilities feature a welding fabrication and woodworking studio.
Sculpture majors are encouraged to develop their own artistic direction and media practices.
Sculpture students have access to the sculpture facilities, tools and equipment 15 hours a day, 7 days a week.
Sculpture majors get a personal studio space in the 3D majors studio room located across the hall from the woodshop.
Sculpture majors get real world, professional experiences that help prepare them for an ever-evolving career in the arts.
Student Work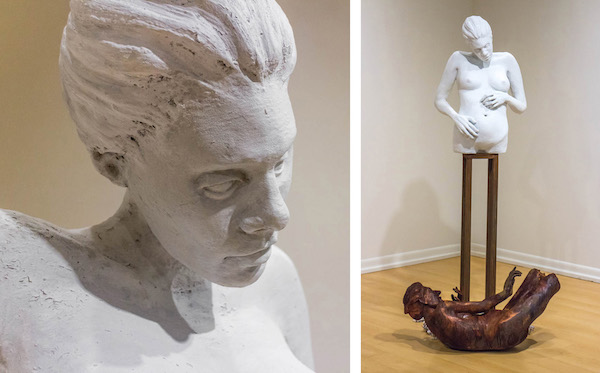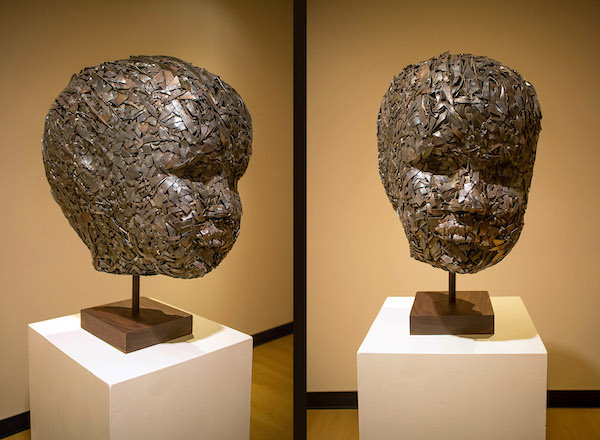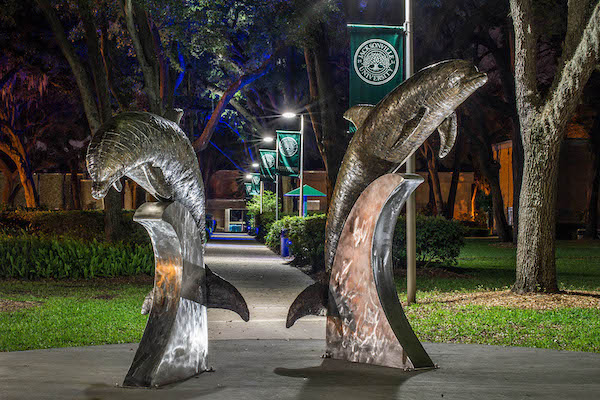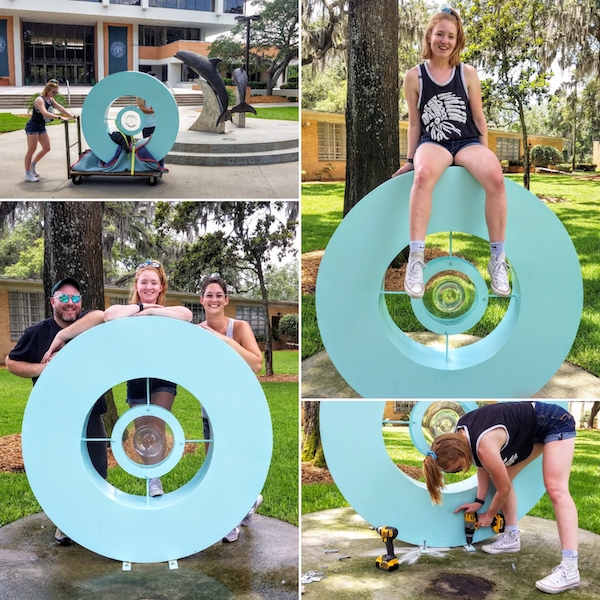 Visual Art Programs
The School of Art & Design offers several other programs of study. Learn more about the programs available at Jacksonville University.
Contact Information School of Art & Design
Quick Links