College of Arts and SciencesPolitical Science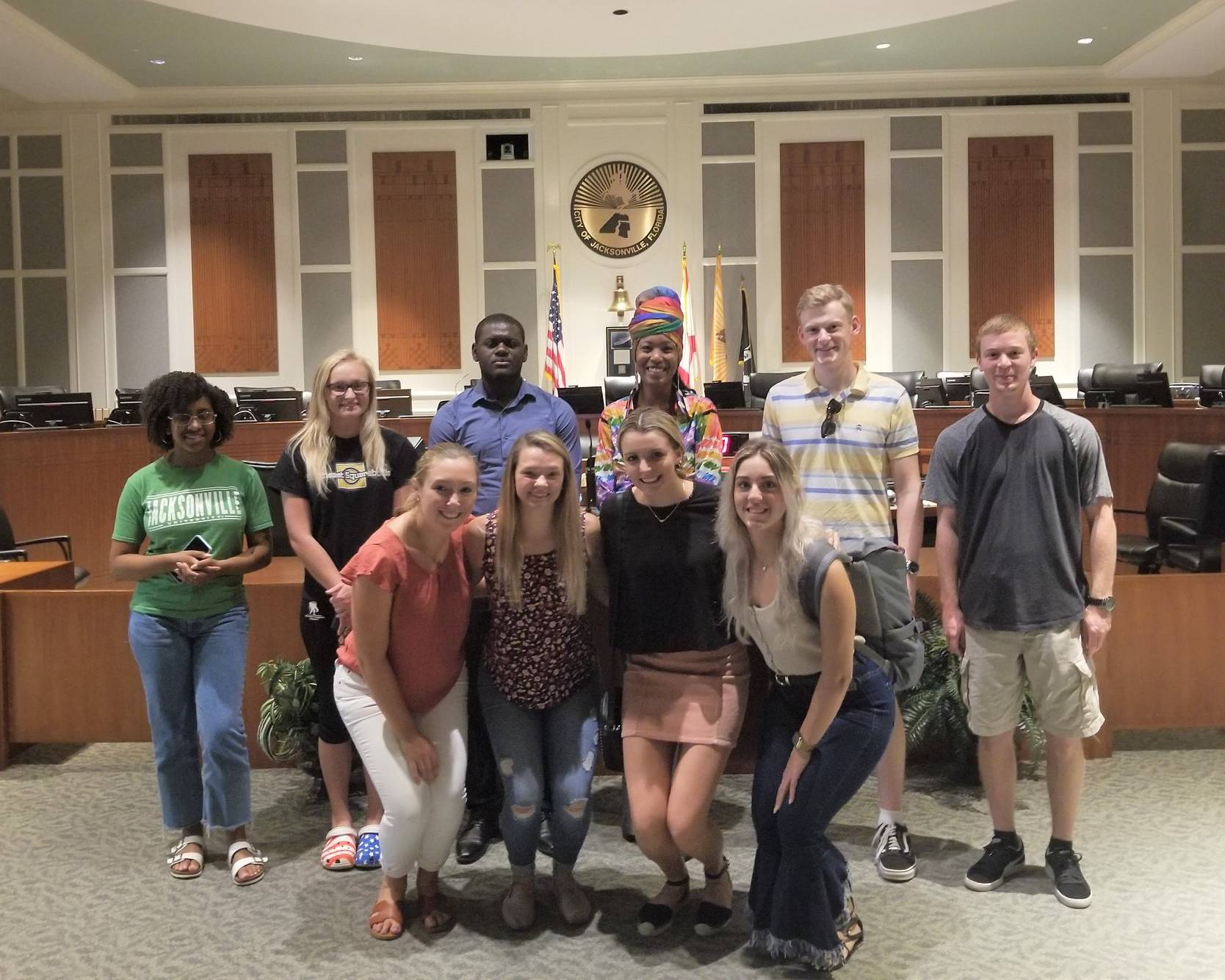 Why Choose Our Program?
Florida is a dynamic place to study politics and the public sector. As a political science student at Jacksonville University, you'll have access to several internship opportunities working with political campaigns as well as city and state government agencies. In addition, our campus is conveniently located ten minutes from City Hall in downtown Jacksonville. On-campus, we have a robust pre-law program and certificate for students interested in pursuing a law degree after graduation. Study abroad programs in Belize, England, Italy, and beyond, offer a global perspective to your studies.
Our political science alumni have gone on to be leaders in the legal, political, and military professions, including a former head of the Jacksonville Bar and former speaker of the Florida House of Representatives.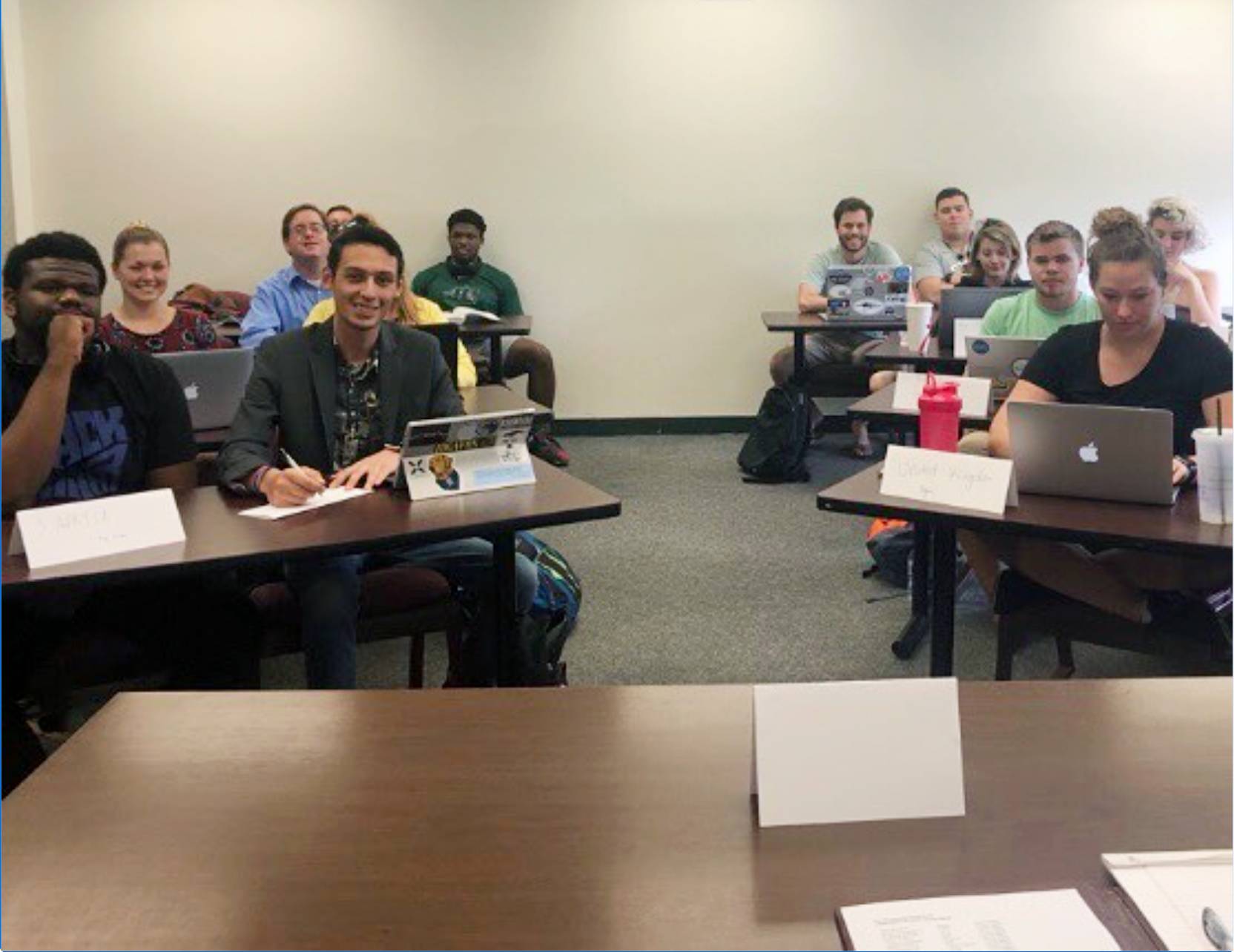 Political ScienceAbout Our Curriculum
The Department of Political Science offers both a B.S. and a B.A. option for majors, as well as a 15-credit minor. Our curriculum emphasizes study in traditional subfields of the discipline including American Politics, Comparative Politics, Political Theory, and International Affairs. Introductory courses expose students to central theories, arguments, and perspectives in domestic and global politics. Upper-level electives explore specific political institutions or elements of the political system. These classes are complemented by skills courses in quantitative data analysis and social science research methods. Students also can further their specific interests through special topics courses taught by department faculty. Recent examples include "Scandal and Corruption in American Politics," "The Politics of Drugs and Guns," "Politics and Popular Culture," and "The Politics of Harry Potter."


Experiential Learning
The mission of the JU Department of Political Science is to equip students with the foundational knowledge and practical skills to be responsible and engaged local and global public citizens. This objective is met by courses centering on classroom and virtual engagement through individual and group projects, presentations, and simulation exercises, such as debates and model UN delegations.
Outside of class, students can take part in a variety of activities to develop their interest in policy, as well as their leadership skills, including attending campus events hosted by the JU Public Policy Institute, organizing speakers for the JU Political Science Society, and participating on the mock trial competition team.
Realizing the practical nature of daily civic engagement, department majors are encouraged to further individualize their degree plan through experiential learning by completing a political internship within the City of Jacksonville or the student's home city, state, or country.
Internships
Previous JU Experiences
U.S. Senators and Representatives
Florida State Senators and Representatives
City of Jacksonville
Equality Florida
Jacksonville Area Legal Aid
Jacksonville Bar Association
Jacksonville Teen Court
JEA
Law Offices
NextGen America
Nonprofit Organizations
Political Campaigns
Public Defender's Office
Vote Smart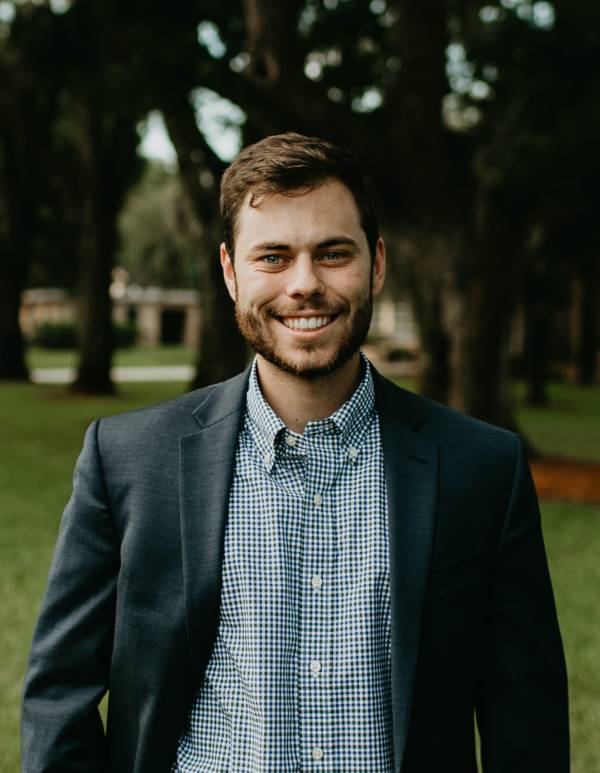 ALUMNI SPOTLIGHT
Jeremy Eaton
B.S. Political Science (2019)
"The department of Political Science at Jacksonville University teaches politics and government in an applied technique. With the ability to build a relationship with the professors and gain more depth knowledge from them. My connections from the department and Jacksonville University continue to mature and grow even after graduating."
Jeremy Eaton graduated JU with a Bachelor of Science in Political Science in 2019. Jeremy is currently a Digital Sales Analyst at Majority Strategies, an influencer marketing strategy firm that specializes in awareness, persuasion, and motivation.
Political SciencePre-Law at JU
Are you interested in applying to law school after graduation? JU has advisors, student organizations, and internship experiences that can help prepare you for the next step.
Contact Information Department of Political Science
Phone: (904) 256-7210
Quick Links