Content Ideas
Holidays
Use National Holidays and hashtag them to gain attraction.
This article is a helpful resource. Examples include National Puppy Day, World Turtle Day, STEM day, First Day of Summer and International Yoga Day.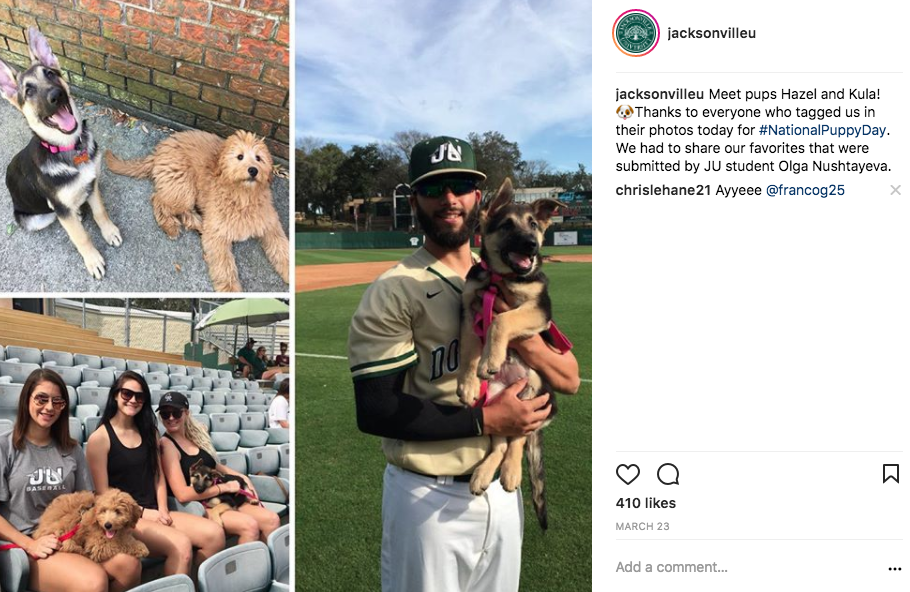 Tours
Give a tour of an interesting area in your department.
For example, aviation could show the inside of planes or dance could show their studio. This example shows the sailing club showing off their practice area.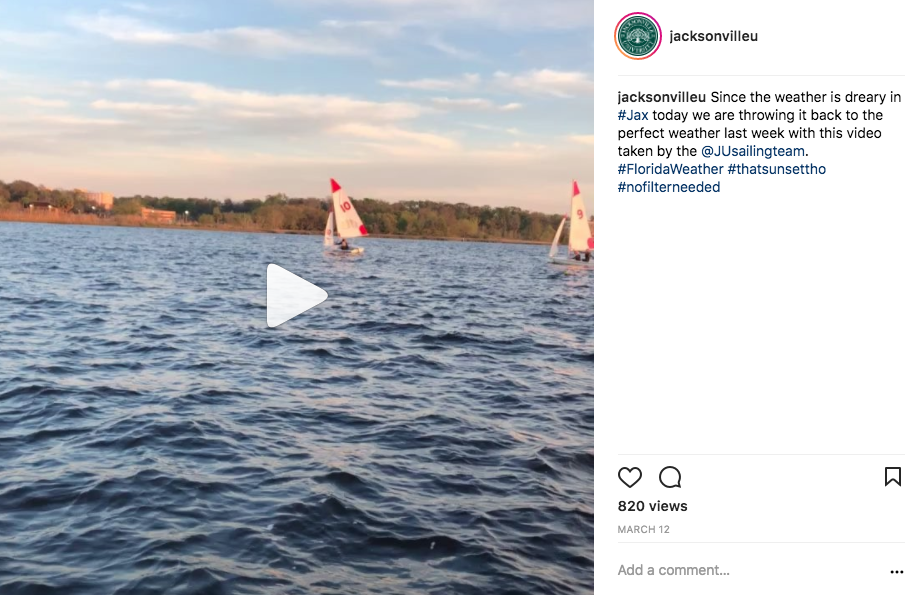 Student Involvement
Allow students to get involved.
Many times students are already creating create content on their accounts and all you need to do is share/re-gram the content. Make sure to give credit and message the student first to ask.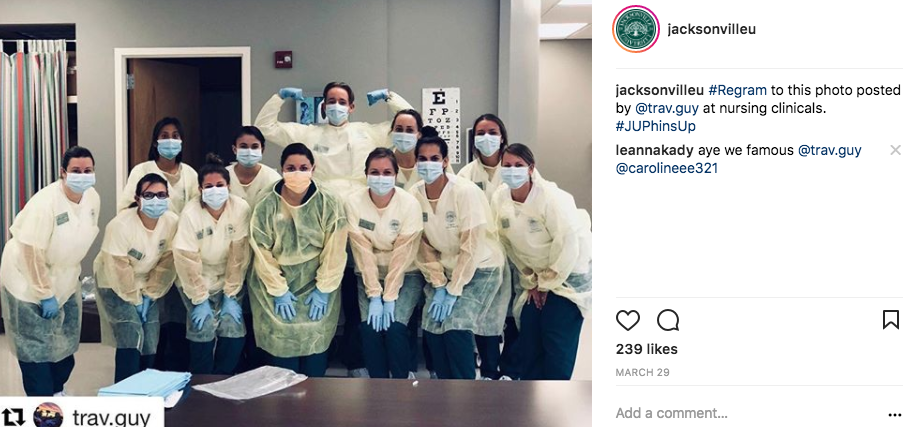 College-wide Initiatives
Get involved with college wide social media initiatives
For example, for JU Arbor Day part of our JU Healthy Life Initiative take a photo on your account with your students.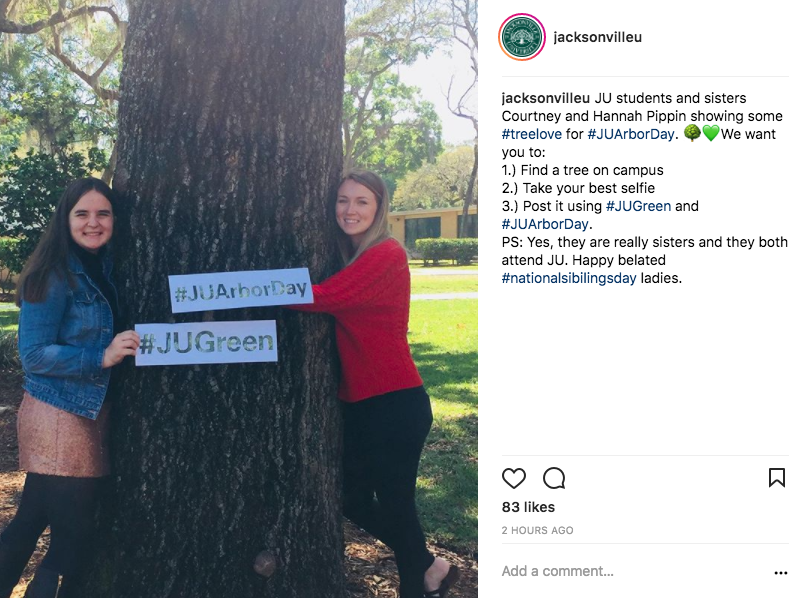 Biographies
Create student bios.
Students can tell the JU story the best. Experiences is what people care about.