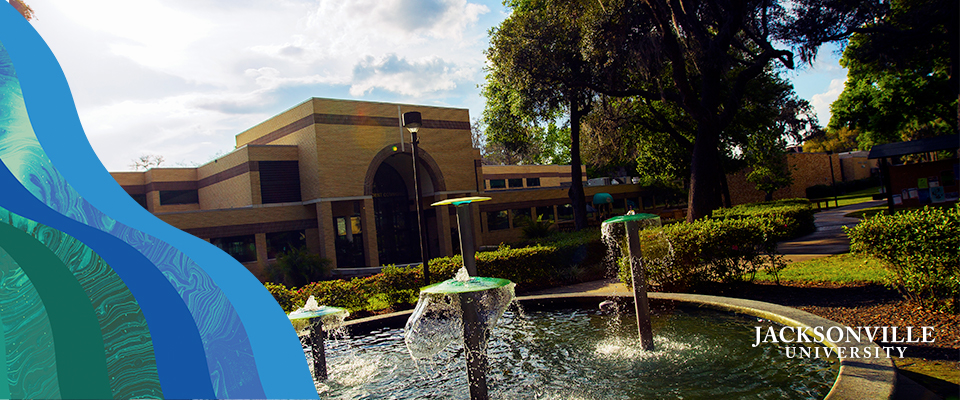 Office of People & Culture
Welcome
Colleges and universities are the epicenter of lifelong learning and provide transformational experiences that shape personal and professional growth and development. Jacksonville University, located in the heart of Jacksonville - one of Florida's largest cities and most diverse populations, thrives on empowering this vision and fosters the creative and scholarly landscape for these opportunities to unfold.
The beauty of Jacksonville University's campus with its many oak trees and meandering riverfront is what most people see when they first visit. However, the people within our collegiate community -- faculty, staff, and students – are the reason JU is a special place to work.
On behalf of the People and Culture Team, we want to welcome you to our website. As we continue to recruit, engage, and inspire those with unique perspectives, we are excited that you are here. Explore further. As you look for qualities that are important to you in a workplace, we hope you see it reflected in the JU community. There are resources for those looking for a new career opportunity and for current members of our campus family. This website includes information related to employment opportunities, benefits, policies, training and development, and much more.
Jacksonville University remains focused on innovation and being a thought leader in higher education, and we challenge our community to do the same. We strive to be welcoming to all and reflective of the communities in which we live and work. We look forward to connecting with you and supporting you throughout your journey at JU.
Sincerely,
Allana Forté
Senior Vice President
Chief Culture Officer
Chief Compliance Officer and Legal Counsel
I am a…
For me, I want to…
For my team, I want to…