Office of People & CultureEmployee Benefits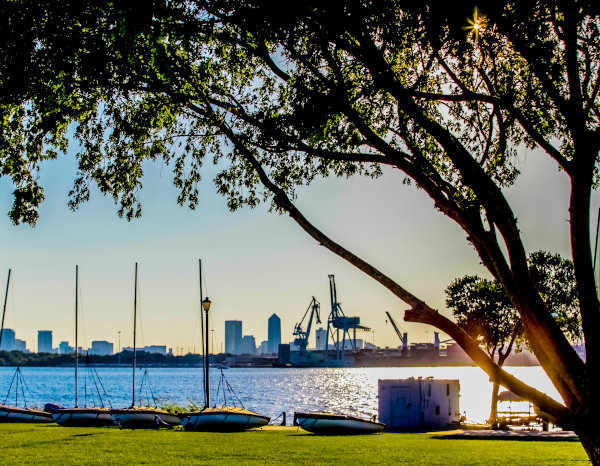 Office of People & CultureSummary of Benefits
Tell me more about the benefits of working at JU
Medical Coverage
Dental & Vision
Life Insurance
HSA/FSA Accounts
Short/Long Term Disability Leave
Tuition Benefits
and more!
EMPLOYEE BENEFITS
OPEN ENROLLMENT
OPC Home
Benefits at a glance
Medical
The University offers a choice of three plans with Florida Blue: an HMO Blue Care Option, a Preferred Blue Option, and a High Deductible Blue Options Plan (please see the available HSA information below).
Health Savings Account
Qualified expenses include your out-of-pocket amounts for deductibles, prescriptions, dental care, or vision care and more.
Life Insurance
Group Term: Jacksonville University provides you with 1x your annual base salary in life insurance, to a maximum of $150,000.
Retirement
This benefit is offered through TIAA-CREF and VALIC. The employee can contribute up to 6% of base salary with pre-taxed dollars, which is 100% matched by JU. Eligibility for the Defined Contribution Plan (RA) is effective following one year of employment.
Flexible Spending Account
The FSA allows you to defer dollars tax-free to a savings account to pay for non-reimbursed medical, dental, vision care, prescriptions. Over-the-counter drugs are eligible only with a doctor's prescription.
Employee Assistance Program
An important benefit provided for all faculty and staff is the Employee Assistance Program (EAP). EAP services are available through Health Advocate, formerly Corporate Care Works. All sessions are completely confidential. Here are some of the services provided: Time Management, Family Concerns, Personal and Professional Development, Effective Communication and more.
Tuition Benefits
Tuition benefits are granted to eligible Regular Full-time employees of the University after 90 days of service. Tuition benefits are available to the employee, spouse, domestic partner, and eligible unmarried dependent children.
Parent Leave
We are excited to introduce parent leave for all full-time employees. JU will provide up to 6 weeks of salary at 100% of your base compensation in the event of the birth or adoption of a child. Parent leave can be taken within 6 months of the birth or adoption.
Long-Term Disability
Employer paid! This benefit will pay 100% of salary up to $10,000 per month up to age 65. It is provided by Jacksonville University for all employees.
2023 New Employee Benefits (effective 01/01/2024)New and Improved Benefits in 2024!
We heard from you and made changes to your plan based on your feedback.
Key Upgrades:
1. Medical Plans: All JU medical plans will now cover preventative care, including annual check-ups, immunizations, colonoscopies, and mammograms.
2. Parent Leave: We are excited to introduce parent leave for all full-time employees.
3. Dental Coverage: We have increased the maximum allowance for dental coverage from $1,000 to $1,500, with no additional cost to you.
4. Vision Coverage: The frame and contact allowance has been raised from $100 to $130, and there will be no impact on your rates.
Office of People & CultureOpen Enrollment: Open House
First Day of Benefits Open Enrollment
November 7th 2023 - 9am-3pm - 2nd Floor Howard Building
Please, join us at the Open Enrollment Open House on November 7th to meet benefit providers.
We have exciting benefit updates and new options available.
All employees will be required to enroll/re-enroll.
* Light refreshments will be served *
Additional benefits upgrades for 2024
Additional benefits upgrades include:
Short-term disability (employer-paid)
Long-term disability (employer-paid)
Legal Insurance
Pet insurance
Accident coverage
Critical Illness coverage
We are committed to providing you with the best possible benefits, and these upgrades are designed to
enhance your overall well-being. If you have any questions or need assistance during the open
enrollment period, please don't hesitate to reach out to our dedicated team.
Thank you for being a valued part of the Jacksonville University community. We look forward to this
exciting new chapter in our benefits program.
Office of People & Culture
CONTACT USOffice of People & Culture
Jacksonville University is committed to providing an inclusive and welcoming environment for all who interact in our community and strives to attract students, faculty and staff from a variety of cultures, backgrounds and life experiences.
Contact Information Office of People & Culture
Howard Administration Building
Jacksonville University
2800 University Blvd N
Jacksonville, FL 32211
Phone: (904) 256-7025
Quick Links