Past Honorees
2016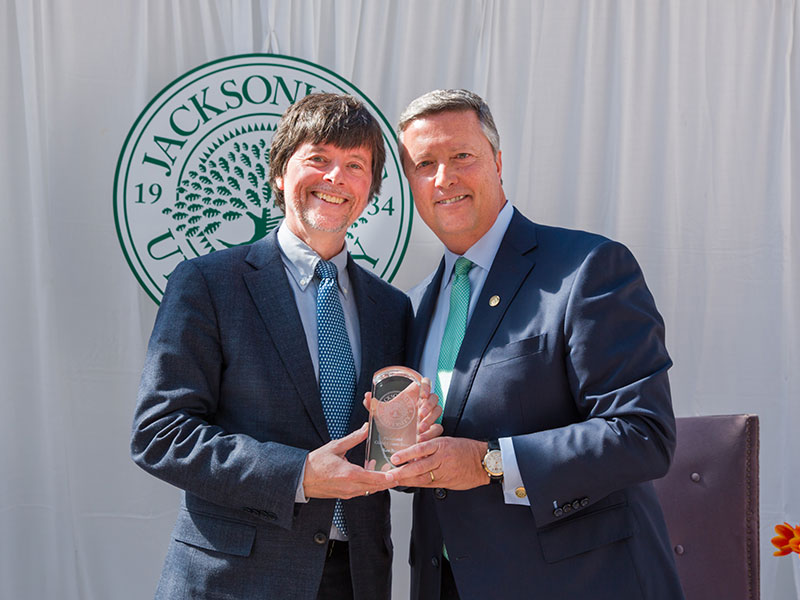 Ken Burns Filmmaker
Ken Burns has been making extraordinary films for more than thirty years. Since his Academy Award nominated Brooklyn Bridge in 1981, he has directed and produced some of the most acclaimed historical documentaries ever made.
His films include The Roosevelts, An Intimate History, The Central Park Five and The Civil War which was proclaimed by Real Screen Magazine as the "most influential documentary of all time." His style of using archival footage and photographs (including panning from still photography), is studied worldwide by cinematographers, and commonly referred to as the "Ken Burns Effect." Mr. Burns' films have won twelve Emmy Awards and two Oscar nominations, and he has been honored by the Academy of Television Arts & Sciences with a Lifetime Achievement Award.
Read more about Mr. Burns at PBS.
2014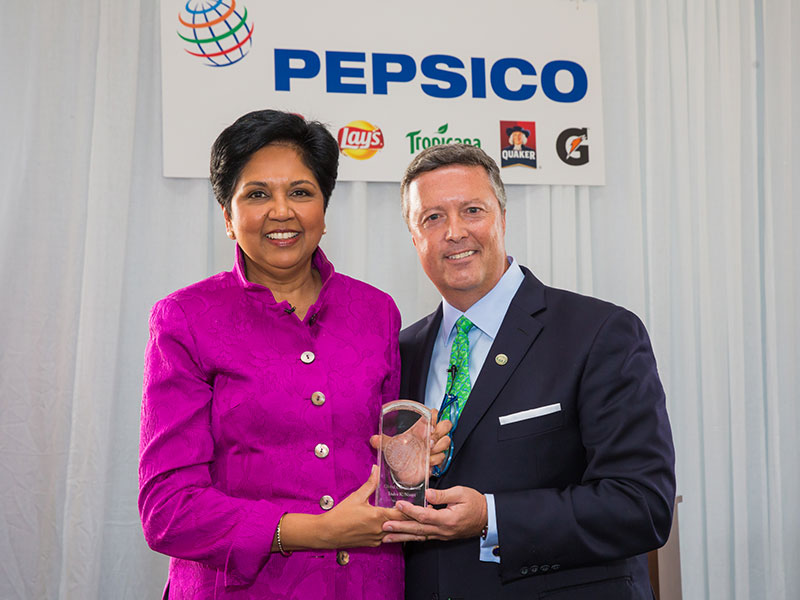 Indra K. Nooyi Chairman and Chief Executive Officer of PepsiCo
Indra K. Nooyi is Chairman and Chief Executive Officer of PepsiCo. In its global food and beverage portfolio, PepsiCo has 22 brands that generate more than $1 billion each in annual retail sales. PepsiCo's main businesses include Quaker, Tropicana, Gatorade, Frito-Lay and Pepsi-Cola. With more than $66 billion in annual net revenue, PepsiCo makes hundreds of enjoyable foods and beverages that are loved throughout the world.
Mrs. Nooyi is the chief architect of Performance with Purpose, PepsiCo's promise to do what's right for the business by doing what's right for people and the planet. It's the company's commitment to sustained growth with a focus on Performance, Human, Environmental and Talent Sustainability. In keeping with this commitment, PepsiCo is proud to be listed on the Dow Jones Sustainability North America Index and Dow Jones Sustainability World Index.
Read more about Mrs. Nooyi at PepsiCo.