Our Honoree Dr. Makaziwe Mandela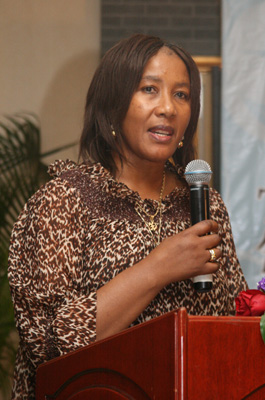 Dr. Mandela is the Chairman and Co-Founder of House of Mandela. As the oldest living child of Nelson & Evelyn Mandela, and a global activist in her own right, she has a unique world perspective and a passion for education.
After studying in South Africa, she earned her PhD from the University of Massachusetts, Amherst. Dr. Mandela has held senior posts at the University of the Witwatersrand, Development Bank of Southern Africa, Industrial Development Group, and now heads the House of Mandela, an organization which strives to continue Nelson Mandela's work towards unity and compassion across global races, religions, and genders.
A world-class advocate for social issues, Dr. Mandela inspires us all to fully engage and become true global citizens.
We invite you to join us as we recognize her extraordinary contributions on the 101st anniversary of her father's birthday.