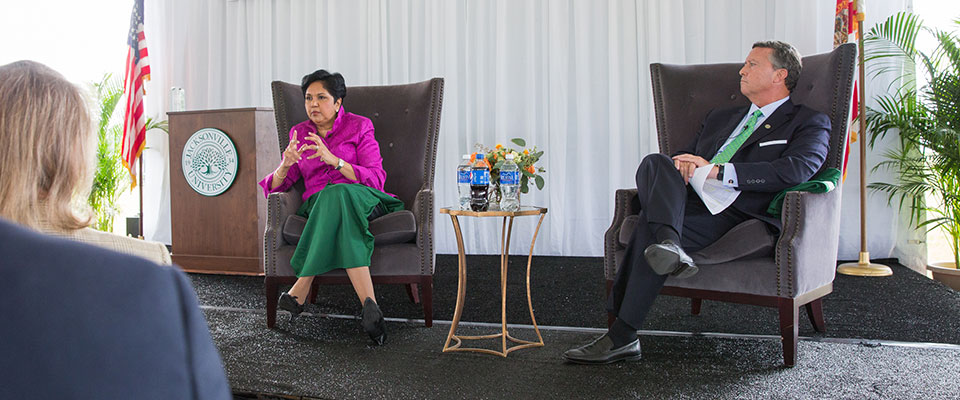 About the Presidential Global Citizen Award Presented by Jacksonville University
The Jacksonville University Presidential Global Citizen Award is presented to an extraordinary, visionary leader whose impact is felt well beyond the bounds of their recognized responsibilities. This unique individual fully embodies the University's ideal of globally engaged citizen, bringing to bear their exceptional talents to create new opportunities to lead, live, and learn.
Learn more about our honoree, Dr. Makaziwe Mandela.