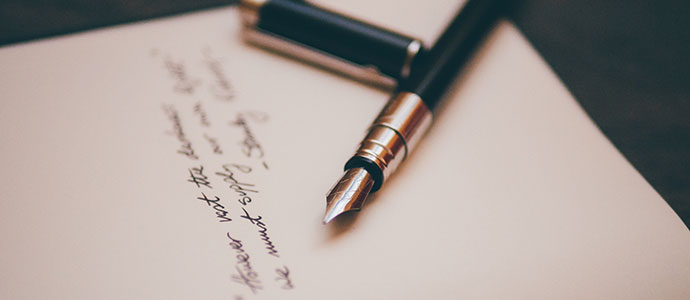 Faculty
Julie S. Brannon (Professor)
B.A., Rollins College; M.A. & Ph.D., Florida State University
jbranno@ju.edu – Council 112
Raymond H. Clines (Professor)
B.A., University of Washington; M.A., Central Washington University; Ph.D., University of Rhode Island
rclines@ju.edu – Council 126 – Bio & CV
Sandra Coyle (Professor)
B.A., Augusta College; M.A. & Ph.D., University of South Carolina
scoyle@ju.edu – Council 124 – Bio & CV
Janet Morgan Haavisto (Professor & Director of the Honors Degree Program)
B.S. & M.A., Middle Tennessee State; Ph.D., University of Florida
jhaavis@ju.edu – Gooding 108
Edward McCourt (Associate Professor, Department Chair,Writing Center Coordinator)
B.A., Assumption College; M.A., Salem State University; MFA, Stonecoast MFA, USM.
emccour@ju.edu – Council 143
Patrick G. McLeod (Professor)
B.A., Loyola University – New Orleans; M.A. & Ph.D., Rice University
pmcleod@ju.edu – Council 125
Sarah Murphy (Associate Professor)
B.A., University of California at Santa Cruz; M.F.A., University of Oregon; Ph.D., Indiana University
smurphy2@ju.edu – Council 110
Sarah E. Parker (Assistant Professor)
B.A., M.A., UNC; M.A., Middlebury College & Universite Sorbonne Nouvelle; Ph.D., University of North Carolina.
sparker6@ju.edu – Council 107
Chris Dew (Instructor of English)
B.A., University of North Florida (English); M.A., University of North Florida (English); Masters Certificate, Berklee Online College of Music (Songwriting and Guitar)
rdew@​ju.edu​ – Council 109
Recent Faculty Accomplishments
Dr. Ray Clines will be publishing the ninth edition of his book, Research Writing Simplified. It has been adopted at over 200 colleges and has been in print for over two decades. He also made a recent presentation titled "Peter Elbow's Vernacular Eloquence: Talk That Makes Writing Right" at the Pacific Northwest Writing Conference and "Kenneth Burke and the Consubstantiality of Graphic Novels" at the Southwest Popular Culture Association Conference.
Prof. Ed McCourt has had his experimental nonfiction appear recently in Gravel and his essay "Raising Snakes" appeared in Biostories. He has also published recent reviews on the books Bending Genre and Lunch with a Bigot in Choice magazine.
Dr. Sarah Murphy has had her poems published recently in both Pleiades and the prestigious New England Review.
Dr. Sarah Parker recently co-edited a special edition of History of European Ideas (Taylor & Francis) with Sara Miglietti titled Renaissance Reading Publics (1450-1650) which is forthcoming. She also recently published "Reading and Viewing Sex in Early Modern French Vernacular Medicine" in the journal Renaissance and Reformation.
Dr. Julie Brannon recently presented her recent essay "Mary Shelley's Frankenstein? Kenneth Branagh and Keeping Promises" at the PCA Conference in Boston and led a group of undergraduate English majors in a panel presentation at the conference as well.