Faculty & Staff Directory
Directory Links
Contact
Davis College of Business & Technology
2800 University Blvd N
Jacksonville, FL 32211
Mon – Fri, 8:30 a.m. – 5:00 p.m.
If there is a problem with your profile or information, or if you want to opt out of inclusion in the directory, please let us know.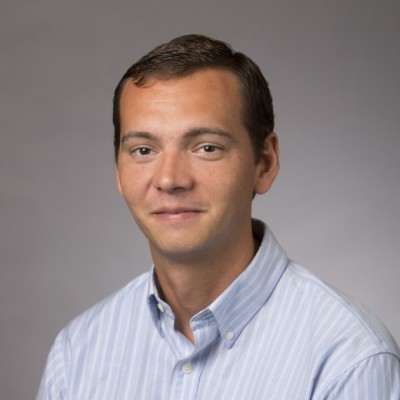 Zachary Davis
Assistant Professor of Decision Sciences & Information Mgmt
Davis College of Business
Office location
Davis College of Business, 238
Education
PhD Business Information Technology (May 2018), Virginia Tech
Master's in Information Technology (August 2014), Virginia Tech
Bachelor's in Medical Laboratory Sciences (May 2009), University of Central Florida
Recent Research & Publications
Hooks, D., Davis, Z., Agarwal, V. & Li, Z. (2022). Exploring factors influencing technology adoption rate at the macro level: A predictive model. Technology in Society, 68, 101826.
Davis, Z. & Davis, H. (2022). Usability assessment in the adaptation phase of the electronic health record. Journal of Information Technology Case and Application Research. (Accepted)
Ractham, P., Abrahams, A., Gruss, R., Kim, E., Davis, Z., & Kaewkitipong, L. (2021). An evaluation of airline service quality using online content analysis: A case study of Korean airlines. Asia Pacific Journal of Information Systems. (In Press)
Davis, Z., Zobel, C., Khansa, L. & Glick, R. (2020). Emergency department resilience to disaster level overcrowding: A component resilience framework for analysis and predictive modeling. Journal of Operations Management, 66(1-2), 54-66
Khansa, L., Barkhi, R., Ray, S., & Davis, Z. (2018). Cyberloafing in the workplace: Mitigation tactics and their impact on individuals' behavior. Information Technology and Management, 19(4), 197-215.
Khansa, L., Davis, Z., Davis, H., Chin, A., Irvine, H., Nichols, L., Lang, J.A., & MacMichael, N. (2016). Health information technologies for patients with diabetes. Technology in Society, 44, 1-9.
Davis, Z., & Khansa, L. (2016). Evaluating the Epic electronic medical record system: A dichotomy in perspectives and solution recommendations. Health Policy and Technology, 5(1), 65-73.
Davis, Z., & Davis, H. (2015). Taking the show on the road: In-situ clinical simulations' role in promoting teamwork. Knowledge Management & E-Learning, 7(3), 425-435.