Faculty & Staff Directory
Directory Links
Contact
Linda Berry Stein College of Fine Arts
2800 University Blvd N
Jacksonville, FL 32211
Mon – Fri, 8:30 a.m. – 5:00 p.m.
If there is a problem with your profile or information, or if you want to opt out of inclusion in the directory, please let us know.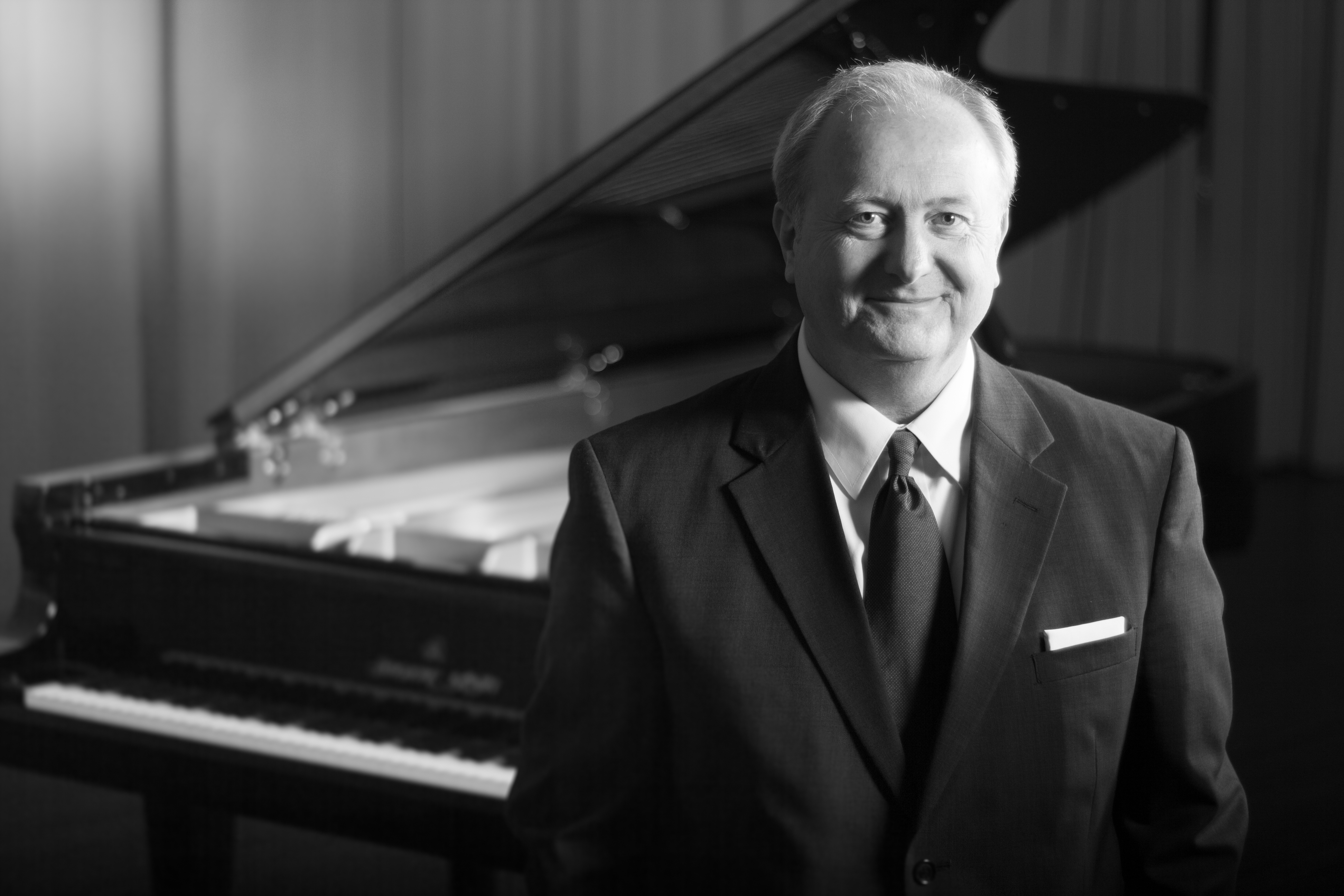 Dr. Scott Watkins
Office location
Phillip Fine Arts Bldg., 217
American pianist Scott Watkins is a graduate of The University of Cincinnati's College-Conservatory of Music with a degree in piano performance where he held the Van Cliburn Scholarship and studied with Bela Siki. He was also a student of the late Canadian pianist Raymond Dudley at The University of South Carolina where he earned the Master of Music degree. He holds a Doctor of Music degree in piano performance from The Florida State University where he studied with the late Edward Kilenyi. He won the prestigious Artistic Ambassador Award from The U. S. Department of State in 1985, and the Patricia D'Angelus Award at the Memphis Beethoven International Piano Competition in 1999. Since those early days his career has taken him to many of the world's concert stages, and he has enjoyed many collaborations with some of the finest orchestras and noted soloists, including soprano Elizabeth Futral, tenor Stanford Olsen, and violinists Eugene Fodor and Hillary Hahn. He has worked with conductors Fabio Mechetti, Andrew Lloyd Jones, Heping Liu, Michael Krajewski, Christopher Confessore, Christopher Wilkins, and Daniel Dominick among many others.

As a collaborative artist Watkins has performed with soprano Elizabeth Futral, tenor Stanford Olsen, Violinists Eugene Fodor and Hillary Hahn, cellist Alexei Romanenko, flutist Les Roettges. He frequently collaborates with his university colleagues and is a member of the Faculty Trio with violinist Marguerite Richardson and cellist Shannon Lockwood.

Called "a polished player in his prime," by Folio Weekly, his performances have been described as "fresh, forceful, and exciting" (Tallahassee Democrat) … and "colossal, with instances of delicate lyricism" (La Nacion, Buenos Aires). He was called "superb" by the Chicago Sun Times. As a recitalist, his playing has often been described as sophisticated: "Watkins keeps one ear open at all times for the composer's voice" (Daily Bulletin, Tryon, North Carolina) …"a versatile interpreter with ethereal and delicate touches of color" (Die Welt, Frankfurt) … "always seeks to penetrate the depths of the music." (La Hora, Quito, Ecuador) … "a rousing, virtuosic performance, excitingly played with finesse and spirit. This was, in sum, a performance of distinction" (The State, Columbia, South Carolina) … "a sparkling performance, from the flourishes of the passage work and finely articulated voicing, to the full, lush sound of romanticism ... a splendid performance" (The Press Journal, Vero Beach, Florida).

His latest recording, American Piano Sonatas, has garnered high praise from critics. Scott Cantrell wrote in The Dallas Morning News that "Watkins plays authoritatively and expressively," and Fanfare Magazine's Peter Burwasser said that "Watkins plays splendidly bringing a fine tonal balance and elegance" to the three sonatas by Howard Hanson, Carlisle Floyd, and William Schirmer.

In October of 2015, Watkins made his fourth solo recital appearance at Carnegie Hall's Weill Recital Hall. In a review of this performance, Rorianne Schrade writing for New York Concert Review praised Watkins for his "laser-like focus" in the Bartok Sonata, noting that it "was bold and bracing in its relentless rhythms without ever devolving into the earsplitting harshness." She was equally praiseful of the Hanson Sonata, saying he played "with excellent attention to detail and respect for the score and with the fidelity of a music historian." Debussy's Preludes, Book II, she said "were a good match for Mr. Watkins' gifts. Despite the tendency of many pianists to use the excuse of "impressionism" to run wild and drown some of these twelve pieces in pedal, we know that Debussy was against such abuse, and Mr. Watkins gets it right. He plays with the requisite clarity, but with great sweeps and washes of sound when required. These were excellent performances. There was delicacy in Bruyères and a haunting quality in Feuilles mortes. Mr. Watkins is an undemonstrative player, but the music spoke for itself. A "straight man" approach in fact enhanced the fun of "Général Lavine" – eccentric and Hommage à S. Pickwick Esq., P. P. M. P. C., as one might expect. Les tierces alternées (No. 11) was also a highlight. Mr. Watkins was extremely impressive in his handling of its exposed technical challenges. While it is not this listener's favorite Prélude, it took a prize for sheer digital prowess. Feux d'artifice (No. 12) was a brilliant close, played with vivid imagination and fire. All in all, it was a highly praiseworthy concert – a fulfilling musical evening."

In November, 2015, Dr. Watkins was a featured artist at the College Music Society's National Conference in Indianapolis, and at the Society of Composers, Inc., National Conference at the University of Florida where he performed JU colleague Dr. Jianjun He's virtuoso solo piano work, "Song of the Himalayas."

Watkins is currently Associate Professor of Music at Jacksonville University where he is the coordinator of keyboard studies, and since 2011, has held the position of Visiting Foreign Scholar at Beifang University's Conservatory of Music and Dance in Yin Chuan, China, where he teaches and lectures during the Spring.