Faculty & Staff Directory
Directory Links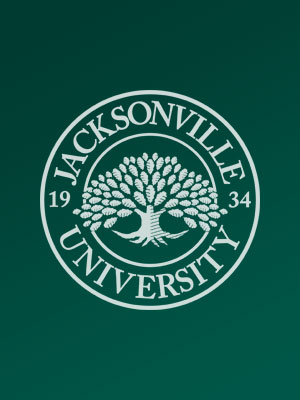 Scott Bacon
Senior Vice President, Marketing
Office of Marketing & Communications
Office location
Howard Bldg.
Education
B.A., Otterbein University
M.E., Virginia Commonwealth University
Biography
Elevated to Senior Vice President of Communications and Marketing in July of 2018, Scott Bacon enters his third year at Jacksonville University.
Hired as Deputy Athletic Director for External Relations in June of 2016, Bacon oversaw the athletic development, sponsorships, and marketing departments, as well as media relations. Additional responsibilities included developing and executing a strategic marketing and business plan, engaging stakeholders, determining appropriate budget allocations for chosen initiatives and ensuring a cohesive approach to brand awareness.
Bacon came to Jacksonville after a five-year stint at Longwood where he served in a similar capacity. While at Longwood, Bacon was elevated from the Director of Development for Athletics to Senior Associate Athletics Director for External Relations.
The department saw a 300 percent revenue increase under his direction. He secured the largest local gift in school history with a contribution of over $1 million and the first six-figure cash gift for athletics which led to a facility renovation for the Lancers' baseball program.
When he wasn't in the office, he could be caught in the broadcasting booth where he served as the Voice of the Lancers. Before LU, Bacon was the Director of Broadcasting and Media Relations for the Lynchburg Hillcats, a minor league baseball team currently affiliated with the Cleveland Indians.
A Cleveland native, Bacon earned his bachelor's degree in communications and broadcasting from Otterbein University in 2005. He received his Master of Education in Sport Leadership in 2015 from Virginia Commonwealth University.