Faculty & Staff Directory
Directory Links
Contact
Davis College of Business & Technology
2800 University Blvd N
Jacksonville, FL 32211
Mon – Fri, 8:30 a.m. – 5:00 p.m.
If there is a problem with your profile or information, or if you want to opt out of inclusion in the directory, please let us know.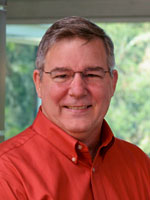 Dr. Rody Borg is Professor of Economics and Public Policy at Jacksonville University having joined the faculty in the fall of 1984. Dr. Borg was named Jacksonville University Professor of the Year for 2006. In graduate school Dr. Borg specialized in Economic History, Industrial Organization and Labor Economics. Dr. Borg's dissertation was entitled "Merger Participation and the Return to the Stockholders of Acquiring Firms: 1905-1930".
Dr. Borg has published several papers in scholarly journals on mergers and acquisitions, teaching and critical thinking. His current research interests are focused on public policy aspects of state lotteries focusing on their benefit and tax incidence and the migration of college students. Additionally Dr. Borg is engaged in research examining the role of location and socioeconomic characteristics in explaining voter preferences on specific referendum issues. Dr. Borg is widely respected in Northeast Florida as an expert in forensic economics in litigation matters. Dr. Borg has and continues to be called upon to testify in circuit and federal court in both Florida and Georgia. Dr. Borg is married and has three daughters. Rebecca, Kellie, and Christina.
Courses
This is not a comprehensive list.
PPOL 501: Microeconomics for Public Policy
PPOL 502: Public Finance
Education
Ph.D., Economics, 1986, University of North Carolina at Chapel Hill
B.A., Economics, History, 1976, Huntingdon College
Academic Experience
Chair, Department of Economics, Jacksonville University, 2013 - 2014
Director Accelerated Degree Program, Jacksonville University, 2008 – 2011
Interim Dean, Davis College of Business & Technology, Jacksonville University
Director, Jacksonville University Center for American Free Enterprise, 1999 - 2001
Director, Florida Business Challenge, Davis College of Business & Technology, 2003 - 2004
Director, Executive Development and Training Programs, Davis College of Business & Technology, Jacksonville University, 2001
Member of Davis College of Business & Technology Leadership Team, 1999 - 2004
MBA Program Director, Jacksonville University, 1987 - 1990
Professor of Economics, Jacksonville University, 1994 – present
Associate Professor of Economics (Tenured), Jacksonville University, 1990 - 1994
Assistant Professor of Economics, Jacksonville University, 1986 – 1990
Instructor of Economics, Jacksonville University, 1984 – 1986
Visiting Instructor, Wake Forest University, 1983 - 1984
Visiting Instructor, North Carolina State University, 1980 - 1983
Recent Research
"Uncovering Hidden Industry Linkages in Northeast Florida's Regional Economy: The Case for Export Expansion in Florida's Fourth Largest MSA", with Dr. Fiorentina Angjellari-Dajci, Dr. Richard Cebula, and Dr. Robert Boylan, Journal of Regional Analysis and Policy, 2016.
Publications
Media Commentary
Personal Interests
Woodworking, Watching Football, Collegiate Wrestling. He is a huge roller coaster fan. He loves to fish and will fish for almost anything, anytime, anywhere.