Faculty & Staff Directory
Related Links
Contact
Jacksonville University
2800 University Blvd N
Jacksonville, FL 32211
If there is a problem with your profile or information, or if you want to opt out of inclusion in the directory, please let us know.
Dr. Michelle D. Ellis
Assistant Professor and Clinical Director
Clinical Mental Health Counseling
Office location
AHSB 2203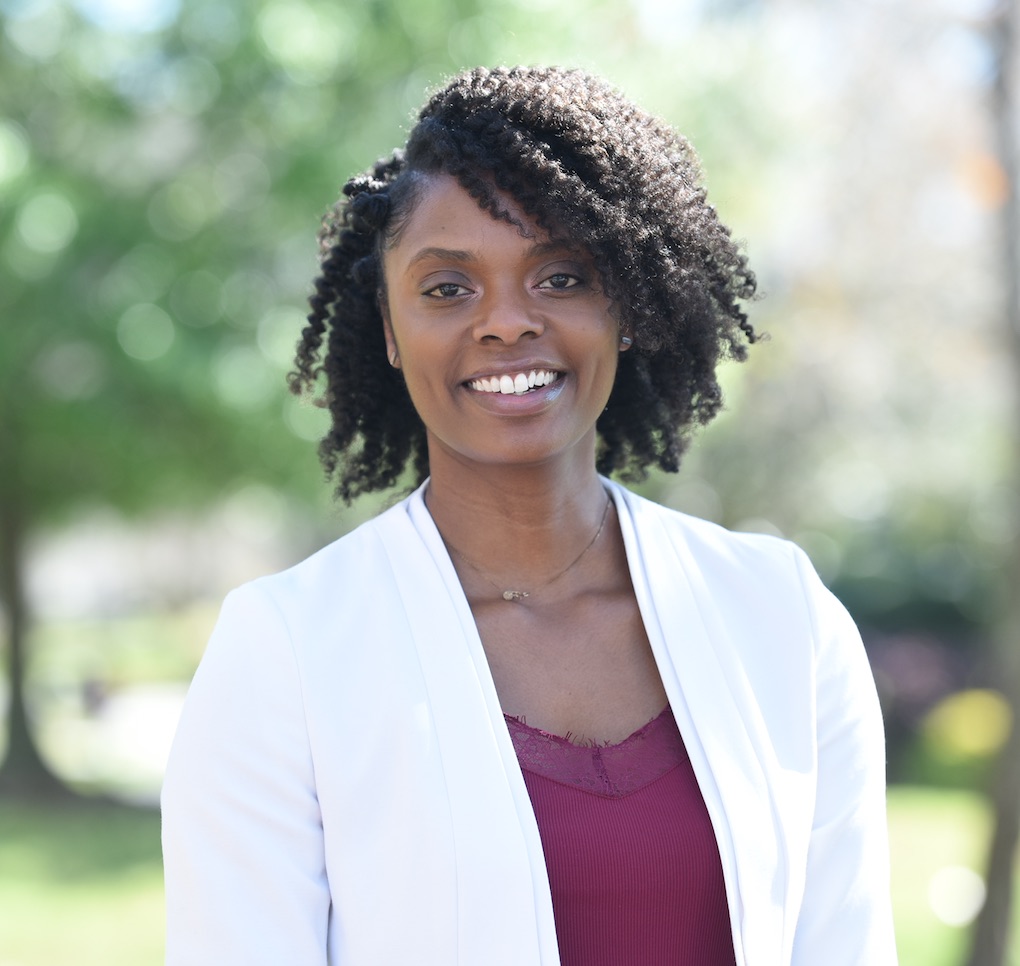 Areas of Specialization
Trauma & Resilience, Multicultural Issues in Counseling, Counselor Education and Supervision
Education
Ph.D., Counselor Education and Supervision, University of Central Florida
M.Ed., Mental Health Counseling, Duquesne University
B.S, Public Health, Slippery Rock University of Pennsylvania
Professional Information
Dr. Michelle Ellis holds licenses as a Licensed Mental Health Counselor (FL), a Licensed Professional Counselor (PA), and is also a NBCC Board Certified Counselor (NCC). Her professional journey encompasses diverse counseling experiences across residential, outpatient, school-based, and in-home settings. This breadth of experience has fueled her passion for working with a wide-ranging clientele.
Drawing from her extensive clinical background, Dr. Ellis incorporates these practical encounters into her teaching methodology. She employs experiential activities to aid students in deriving personal significance from their learning process.
In addition, Dr. Ellis's research pursuits center around the integration of cultural considerations in counseling and the cultivation of multicultural counseling proficiency among students. Her contributions to these fields have been acknowledged and celebrated through accolades from a variety of counseling organizations. Notably, she has received awards like the 2019 Courtland Lee Excellence Scholarship Award from the American Counseling Association, the 2020 Young Emerging Leader Award from the Association for Multicultural Counseling and Development, and the 2017 Minority Fellow award from the National Board of Certified Counselors.