Faculty & Staff Directory
Directory Links
Contact
Brooks Rehabilitation College of Healthcare Sciences
2800 University Blvd N
Jacksonville, FL 32211
Mon – Fri, 8:30 a.m. – 5:00 p.m.
If there is a problem with your profile or information, or if you want to opt out of inclusion in the directory, please let us know.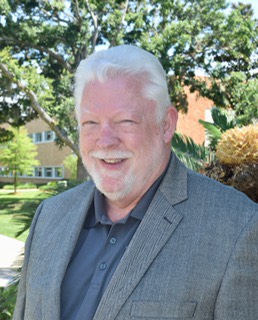 Dr. Larry Wagoner
Clinical Mental Health Counseling
Office hours
By appointment
Areas of Specialization
Marriage and Family Therapy and Supervision
Directing/Managing in Healthcare
Pastoral Counseling
Program Development and Supervision – Clinical Pastoral Education and Mental Health Counseling​
Education
Ph.D. Marriage & Family Therapy and Supervision, University of Florida
M.Ed. Mental Health Counseling, University of North Florida
M.Div. Psychology of Religion, Southern Baptist Theological Seminary
B.S. Religion w Philosophy/Psychology, Oakland City University
Clinical Supervision
High Plains Baptist Hospital, Amarillo TX
Methodist Hospital of Indianapolis, IN
Buchanan Counseling Center, Indianapolis, IN
Samaritan Counseling Center, Jacksonville, FL
Growth Pointe Center for Marriage and Family Therapy and Training, Jacksonville, FL
​Professional Information
Larry D. Wagoner was born and raised in Bedford, Indiana. His early work was in church pastorates with the American Baptists where he fostered a growing interest in the interfacement of religion and psychology. After entering into chaplaincy training and then formal counseling training he focused primarily on working with children spending 5 years in Indianapolis serving both inpatient and outpatient children's services. He also specialized in Clinical Supervision certified by the Association for Clinical Pastoral Education, Inc., by the American Association of Marriage and Family Therapists, and by the American Association of Pastoral Counselors. In his work as supervisor and director of pastoral care and education Dr. Wagoner has supervised over 700 students from more than 35 faith groups and including international students from 14 countries. Dr. Wagoner has supervised and directed pastoral care and education at Baptist Health for over 35 years. Throughout that time he sustained a private practice in marriage and family therapy, privately supervised both mental health and marriage & family registered interns to licensure, and regularly served as part time faculty in Mental Health Counseling at the University of North Florida. Dr. Wagoner has been the most active in committees and boards with the Association for Clinical Pastoral Education. In the Southeast Region he has been Chair of Finance, Chair of Research, Chair of Mission and Development, Member of Certification, Member of Accreditation, Chair of Taskforce to re-design governance, two term member of the governance board, and is currently chair of the governance board. Locally Dr. Wagoner serves on the Board of Community Hospice of Northeast Florida.