Faculty & Staff Directory
Directory Links
Contact
Linda Berry Stein College of Fine Arts
2800 University Blvd N
Jacksonville, FL 32211
Mon – Fri, 8:30 a.m. – 5:00 p.m.
If there is a problem with your profile or information, or if you want to opt out of inclusion in the directory, please let us know.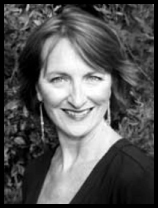 Lana Heylock
Associate Professor of Dance
Fine Arts Theatre & Dance
Office location
Brest Dance Pavillion, 1
Lana Carroll Heylock has spent her life involved in dance. Upon completion of her Bachelor of Fine Arts degree in dance from The University of Akron, Ms. Heylock served as Head of Dance Institute, the pre-professional dance program for children ages 3-18, as well as full time dance faculty at The University of Akron from 1994 - 2008. Under her direction, Dance Institute produced the first full length fairy tale "The Snow Maiden" at the Akron Civic Theater and E.J. Thomas Performing Arts Hall. She also created a valuable collaboration with GroundWorks Dance Theatre, and participated as a founding member of the Heinz Poll Summer Dance Festival. Ms. Heylock envisioned and created the Gena Carroll Scholarship Fund and was the driving force behind the annual "Pointe to the Future" Benefit that raises money for scholarships, faculty recognition, and school productions.
Ms. Heylock's extensive performing experience includes the companies of Ohio Ballet in Akron, Ohio and Pearl Lang, Peter Sparling, and Diane Gray, all in New York City. In 1980, Ms. Heylock was invited to join Jennifer Muller/The Works Dance Company where she performed as a soloist for over 14 years. As Special Projects Director of the Muller Company, Ms. Heylock assisted Jennifer Muller in the restaging of "Speeds" on The Alvin Ailey American Dance Company in New York City, "Couches" and "The Enigma" on the Kriztina de Chatel Dance Company in the Netherlands, "Glass Houses" and "Fields" on the Bat Dor Dance Company in Israel, and the full evening production of "Beach" on Tanzforum Dance Company in Germany.
Nationally and internationally, Ms. Heylock has garnered a reputation as a master teacher and rehearsal director at reputable schools such as Jacobs Pillow, Stephens College, The Martha Graham Dance Center, The Limon Institute, Alvin Ailey Dance Center, Sarah Lawrence College, Barnard College, and New York University. Among numerous other engagements around the world, she has taught workshops at the Tokyo and Osaka Schools of Dance in Japan, The Amsterdam Theatre School in the Netherlands, The National Ballet School in Belgium, The Dance Point Festival in Germany, Le Menagerie de Verre in Paris, The Dance Loft in Switzerland, The International Dance Weeks Festival in Austria, and the Opera House in Rio de Janeiro, Brazil.
Ms. Heylock has been honored by her students for several years to be listed as one of the "Best Teachers in America" in Who's Who among Americas Teachers and she is very proud to have received the "Outstanding Artist" in Dance Award from the Akron Arts Alliance in 2004.​