Faculty & Staff Directory
Related Links
Contact
Jacksonville University
2800 University Blvd N
Jacksonville, FL 32211
If there is a problem with your profile or information, or if you want to opt out of inclusion in the directory, please let us know.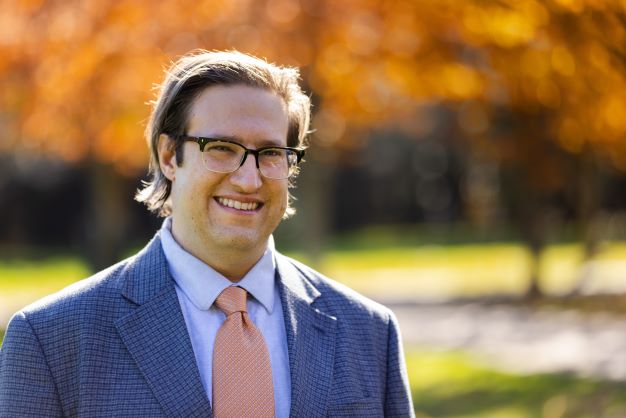 Christopher Corbo
Dean, College of Arts and Sciences
Office location
Merritt Penticoff 132
Dr. Corbo comes to Jacksonville from Wagner College in New York, where he served for more than a decade as a respected instructor, researcher, and leader.
Education
Ph.D., Biology - Molecular Neuroscience, City University of New York
M.Phil., Biology, City University of New York
M.S., Microbiology, Wagner College
B.S., Biology, Wagner College
During his time at Wagner College, Dr. Corbo served as the director of the Wagner College Electron Microscopy Center, director of Wagner College Planetarium, program director of the microbiology graduate program, the faculty grants coordinator, chair of the Department of Biological Sciences, and, most recently, the assistant provost and dean of graduate studies.
A highly respected researcher and sought-after lecturer, Dr. Corbo has earned over 16 academic awards and honors and has attracted important grant funding in innovative areas of biological science. His work has been featured in more than 20 publications and respected journals, including the Journal of Biological Chemistry, Frontiers in Molecular Neuroscience, Scientific Reports (Nature journal), and NeuroSci.