Faculty & Staff Directory
Directory Links
Contact
Davis College of Business & Technology
2800 University Blvd N
Jacksonville, FL 32211
Mon – Fri, 8:30 a.m. – 5:00 p.m.
If there is a problem with your profile or information, or if you want to opt out of inclusion in the directory, please let us know.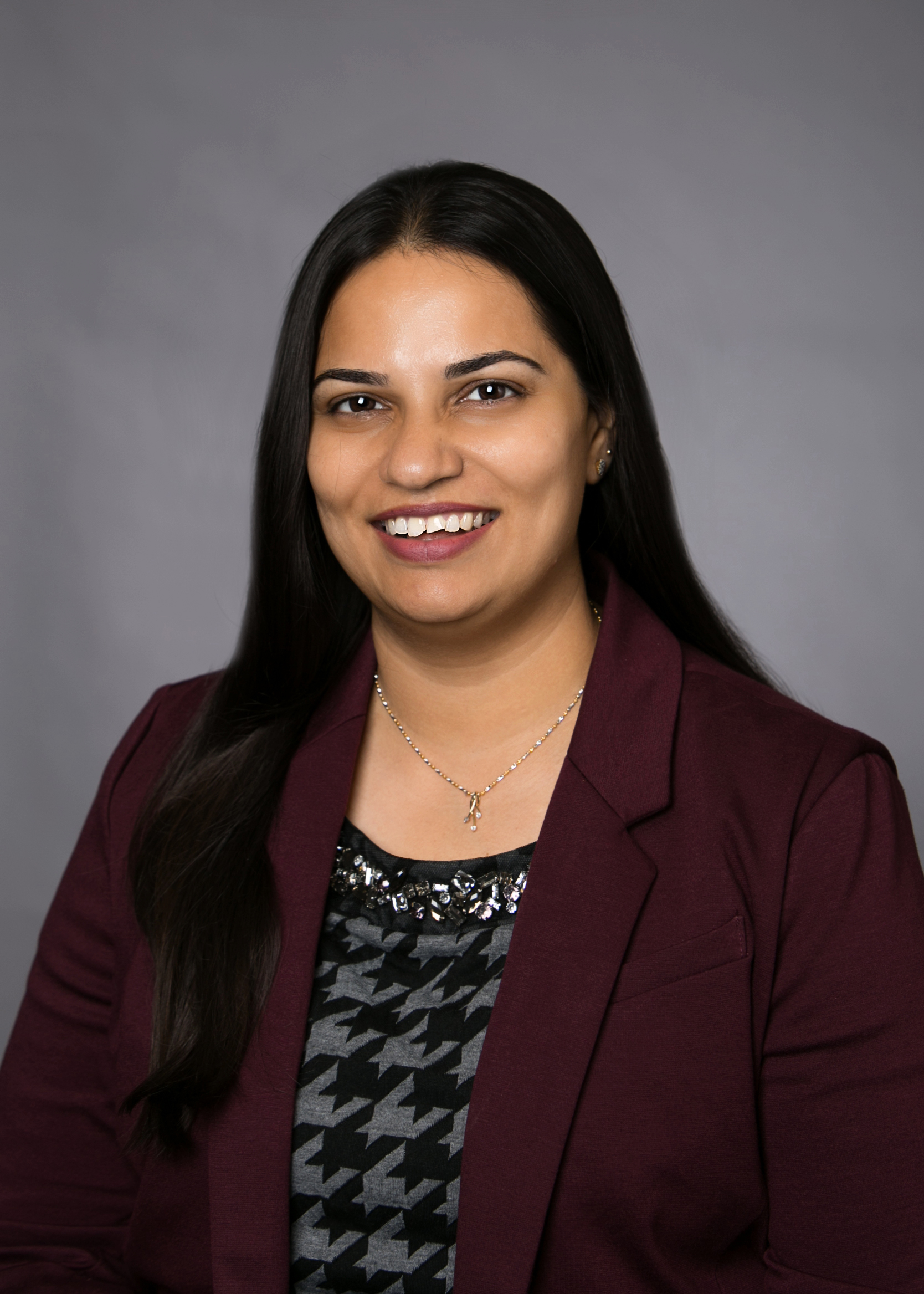 Arpita Jadav
Asst. Director of Graduate Student Services, Resource Prof of Decision Science and Information Management
Davis College of Business
Office location
Davis College of Business, 138C
Personal Summary
Nine plus years of experience in IT industry and business process management in Education, airlines, banking and logistics domain.
Exposure to Business process analysis and gathering and defining requirements for business process automation projects.
Strong skills on client engagement, leadership, organizing events, supervision, presentations
Arpita Jadav's experience and knowledge set her apart from the crowd. Loyal, reliable, personable, responsible, dependable, and extremely organized, she likes to be challenged and to multi-task. As a problem solver, she is known for thinking outside the box. She fits in beautifully and would be a great addition to a team. Most importantly, she loves whatever task she is assigned and enjoys interacting on a business level. Her background as an Information Technology graduate brings into light her another image creating a positive impact to the business world. While pursuing her graduate degree, Arpita Jadav has also managed to work as a graduate tech assistant at JU and as an intern at Interline/Home Depot's merchandising department as a data analyst.
She is a member of the Brumos Circle of Excellence and Beta Gamma Sigma Honor Society.
Education
M.B. A. (Finance & Accounting) – Jacksonville University
M.C.A – Master in Computer Application – Sardar Patel University, India
B.S. Computer Science – Sardar Patel University, India
Academic Experience
Graduate Technology Assistant – Jacksonville University, 2014 - 2015
Professional Experience
Senior Technical Writer, Business Analyst & Product Trainer-Tester, Accelya Kale Solutions Ltd, India, 2011-2014 & 2006-2007
Software Technical Writer & Business Analyst, Samyak InfoTech Ltd, India, 20010-2011
Administrator & Teacher, Kumon Centre for Learning, KS, USA, 2009-2010
Business Analyst & Technical Support, Virmati Software & Technologies Limited, India, 2003-2005
Personal Interest
Writing, reading, singing, painting
Great experience in paper presentation during academics and singing professionally