2021 MFA Cohort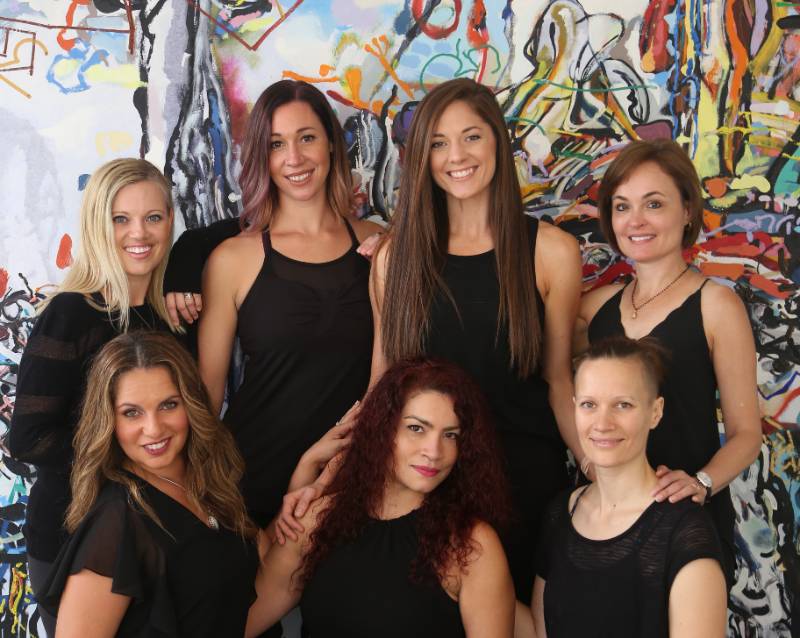 Ana Reyalvarez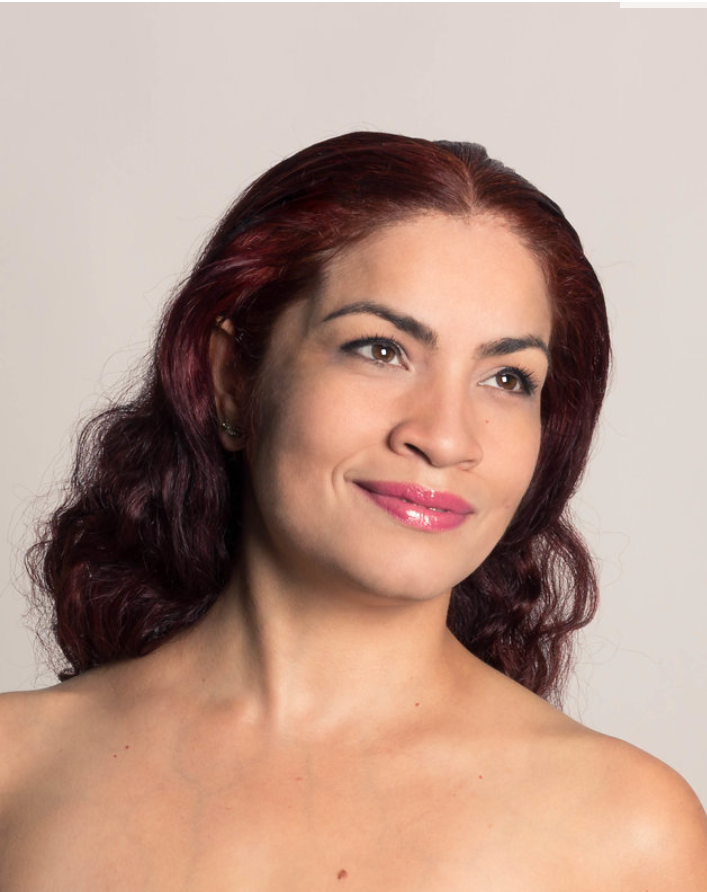 Learning is a never-ending quest. My name is Ana Reyálvarez, a Nicaraguan dance artist living in United States, Florida. I started my dance training at "The National School of Ballet" in Nicaragua. I continued my dance studies in the United States, where I acquired an Associate in Dance degree, a Bachelor`s degree in Dance-Theater, and a Master`s degree in Choreography. I continued my ballet training in "The Miami Conservatory" house of the Thomas Armor Youth Ballet." I had the great opportunity to teach Choreography at Barry University and participated in different dance productions as a choreographer at this Educational Institution. I am currently teaching Dance in a Magnet Program in the Miami Dade County Public School System. I am also working as a dance instructor at a non-profit organization, "The Salvation Army," where I have the opportunity of teaching dance to kids, youth, and adults from my community, Miami. I am currently studying towards my K-12 teacher`s Certification, which will provide me with the necessary educational tools and knowledge to become a successful educator in the ever-changing Educational dance field.
Angelica Burgos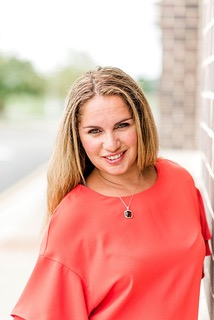 Angelica Burgos is of Dominican-Armenian heritage. She has earned a Bachelor of Arts degree from LEAP Program with Saint Mary's College of California and is an ABT Certified Teacher, who has successfully completed all of ABT Teachers National Training Curriculum and is a 2nd year MFA in Choreography candidate at Jacksonville University in Florida. Over the 16 years of her performing career she has danced with the Joffrey Ballet of Chicago under Gerald Arpino, Sacramento Ballet under artistic directors Ron Cunningham and Carinne Binda, Ballet Hispanico under founder Tina Ramirez and in the West Side Story on Broadway revival in 2010. She has worked with artists such as Pedro Ruiz, Margo Sappington, Ramon Oller, John Clifford, Annabelle Ochoa Lopes, Val Caniparoli, Trey McIntyre, Septime Webre, Dwight Rhoden, Graciela Daniel, Sergio Trujillo and Ron Cunningham. Additionally, she has taught for Western Kentucky University for three years and University of Richmond. Burgos's choreography has been commissioned by the Western Kentucky University spring performance and Virginia Commonwealth University Freshman Repertory course show. Her choreography has competed at the 2020 and 2021 Youth America Grand Prix and Universal Ballet Competition. Burgos's television credits include PBS's Setting the Stage 2007, NBC's '20th Hispanic Heritage Awards, PBS's documentary "Pedro Ruiz Coming Home" 2011. She is also fluent in Spanish, Russian, Armenian and English languages.
Daina Block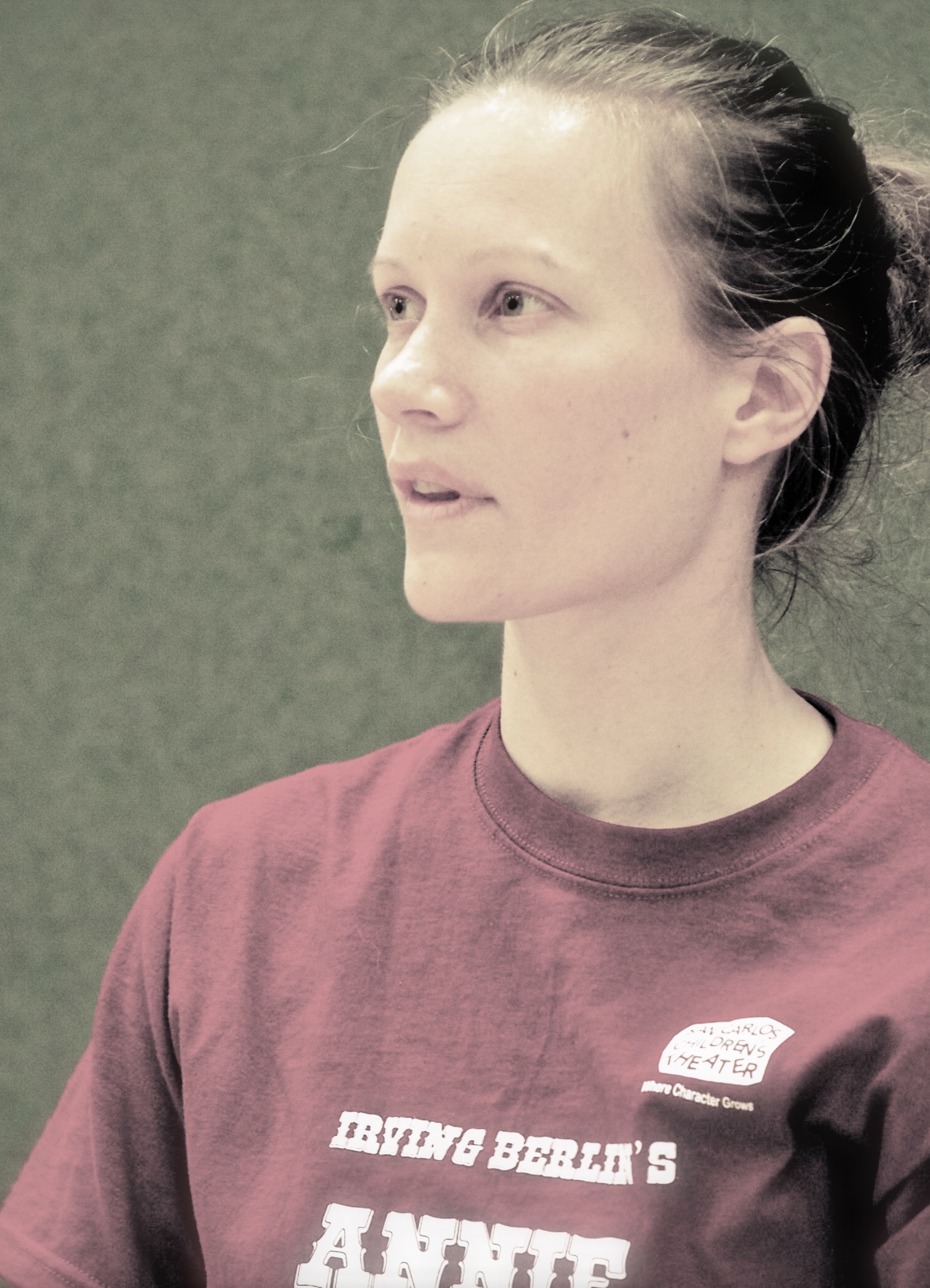 Daina Block is an interdisciplinary arts practitioner. She approaches her process-based practice from a somatic understanding illustrating depth and breadth within choreographic works to reveal the body as a catalyst for critical thinking. Her current work combines body, image and telepresence to explore meanings of live and digital interactions experienced during pandemic conditions. Daina has been recognized in performance by the Australian Arts Council to be a recipient of the Emerging Artist Grant. For academic achievement she is a recognized member of the Phi Kappa Phi Honors Society. Additional responsibilities have included a leadership role in graduate level research practices with peers and has acted as graduate student representative for Jacksonville University's Academic Integrity Council. Daina has gathered knowledge, tools, and strategies from professional artistic influencers to manage student, armature, and professional projects. As a teacher and mentor she cultivates engagement to assist learners in creative collaboration, conversation, negotiation, and compromise. Her teaching extends outside institutional formats to include certifications in the Alexander Technique and Nutritious Movement® (CPT-RES). As a student, her commitment to the field of dance and choreography continues as she is preparing to complete her Master of Fine Arts in Choreography from Jacksonville University in 2021.
Jessica Williamson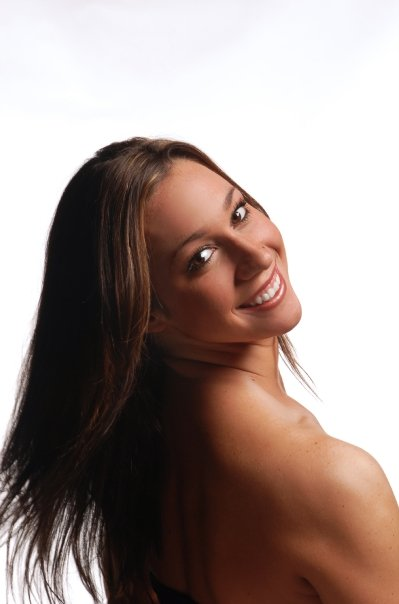 Jessica is a passionate and impactful dance teacher who strives to influence and empower students of all ages. She had a successful 6 year performing career in Florida and Nevada, including collaborative performances with the world-renowned Cirque du Soleil. She has trained with Pacific Northwest Ballet, Joffrey Ballet, Atlanta Ballet, Orlando Ballet, North Carolina Dance Theatre, Nevada Ballet and The Tallahassee Ballet. She trained under Richard Sias, Janet Pichard, Joyce Straub Fausone and Balanchine's muse, Suzanne Farrell. Jessica is a ballet and contemporary choreographer and is currently obtaining her master's degree in choreography at Jacksonville University, where she feels passionate about empowering a rising generation of dancers beyond body image issues they are so commonly plagued with.
Mackenzie Woods
Mackenzie Woods is originally from Bartow, Florida. She earned her Bachelor of Arts degree in Dance from Brigham Young University-Idaho and has significant experience as a dancer and a choreographer. She competed with a nationally ranked competitive dance team for eight years in various dance genres including clogging, tap, jazz, and hip-hop. She also performed at Disney's Mickey's Very Merry Christmas in Orlando, Florida, and has performed on the Holland America cruise line. While earning her degree, Mackenzie toured with the performing dance company, Dance Alliance, for three years. She had the opportunity to tour in Canada, Russia, California, and Oregon. Mackenzie was a Collegiate Director for the World Dance Team and taught clogging, afro-Caribbean, and stomp. She has taught contemporary, jazz, tap, clogging and hip-hop to all ages.
She is a former part-time faculty member for her alma mater's Dance Department where she taught modern and jazz and choreographed two main stage university musicals. Mackenzie worked as the full-time in-house choreographer for the Playmill Theatre in West Yellowstone, Montana where she had the opportunity of choreographing twelve full musicals. She has been a Dance Instructor at Heritage Academy for seven years and has loved sharing her passion of dance with her students. Mackenzie has had the opportunity to build and direct the Dance Department at the Laveen and Gateway campus, develop intensives, workshops, and performances, and direct the Heritage Academy Dance Company. She is currently serving as the Fine Arts Department Chair at the Gateway Campus for Heritage Academy. Mackenzie is currently pursuing her master's degree from Jacksonville University in Choreography. She finds great joy in moving, creating, and discovering new movement possibilities.
Mary Jo Crews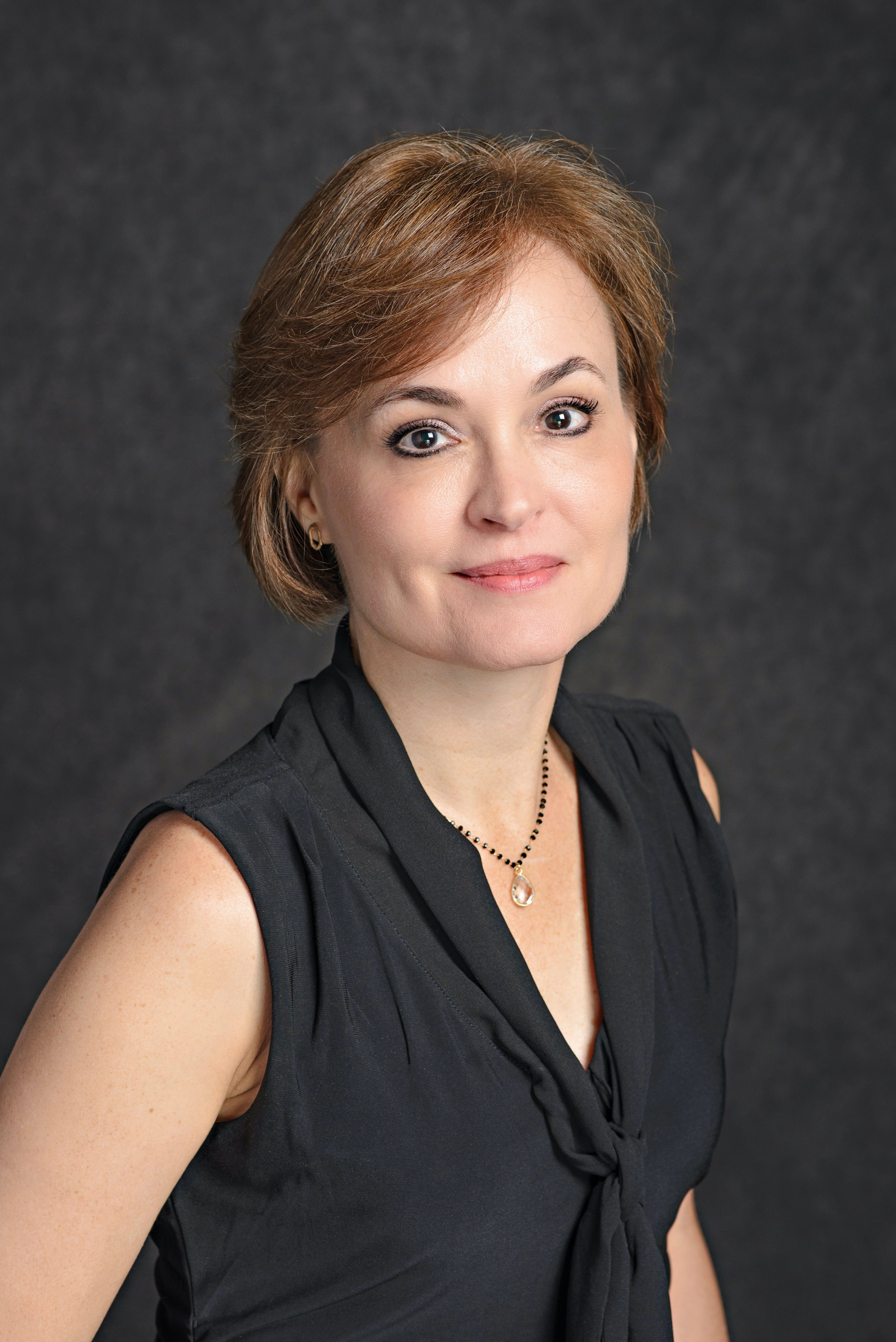 Mary Jo Crews is an experienced ballet teacher and choreographer. She was trained in classical ballet with Maria Carrera and Ana Garcia at Ballets de San Juan in Puerto Rico. As a company member, she danced the classics and works by resident choreographer Ramon Molina. Ms. Crews' repertory includes The Sleeping Beauty, La Bayadère, Swan Lake, The Nutcracker, La Sylphide, La Fille Mal Gardée, Terruño, Gisselle, Pas de Quatre, Carmen, and more. During her tenure as dance faculty at the Alabama School of Fine Arts, Mary Jo taught ballet technique and created multiple classical and Spanish character works. While in Birmingham, she was also adjunct faculty at Birmingham Southern College, under Mira Popovich's direction. Mary Jo is an ABT® Certified Teacher who completed the ABT® Teacher Training Intensive in Primary through Level 5 of the ABT® National Training Curriculum. Her students have been accepted to programs such as American Ballet Summer Intensive, School of American Ballet, Alonzo King Lines, professional ballet companies, and university dance programs in the United States and Europe. Mary Jo is the Associate Director at the School of Ballet San Antonio, where she also served as Ballet Mistress for the company's Winter 2020 Season. She was invited to serve as Visual Artist in Residence at Jacksonville University in Spring 2021. Mary Jo has a Bachelor's Degree in Dance and Physical Education from Adelphi University and a Master's Degree in Education from Samford University. Currently, she is a 2nd year MFA in Choreography candidate at Jacksonville University in Florida.
Nikki Boyd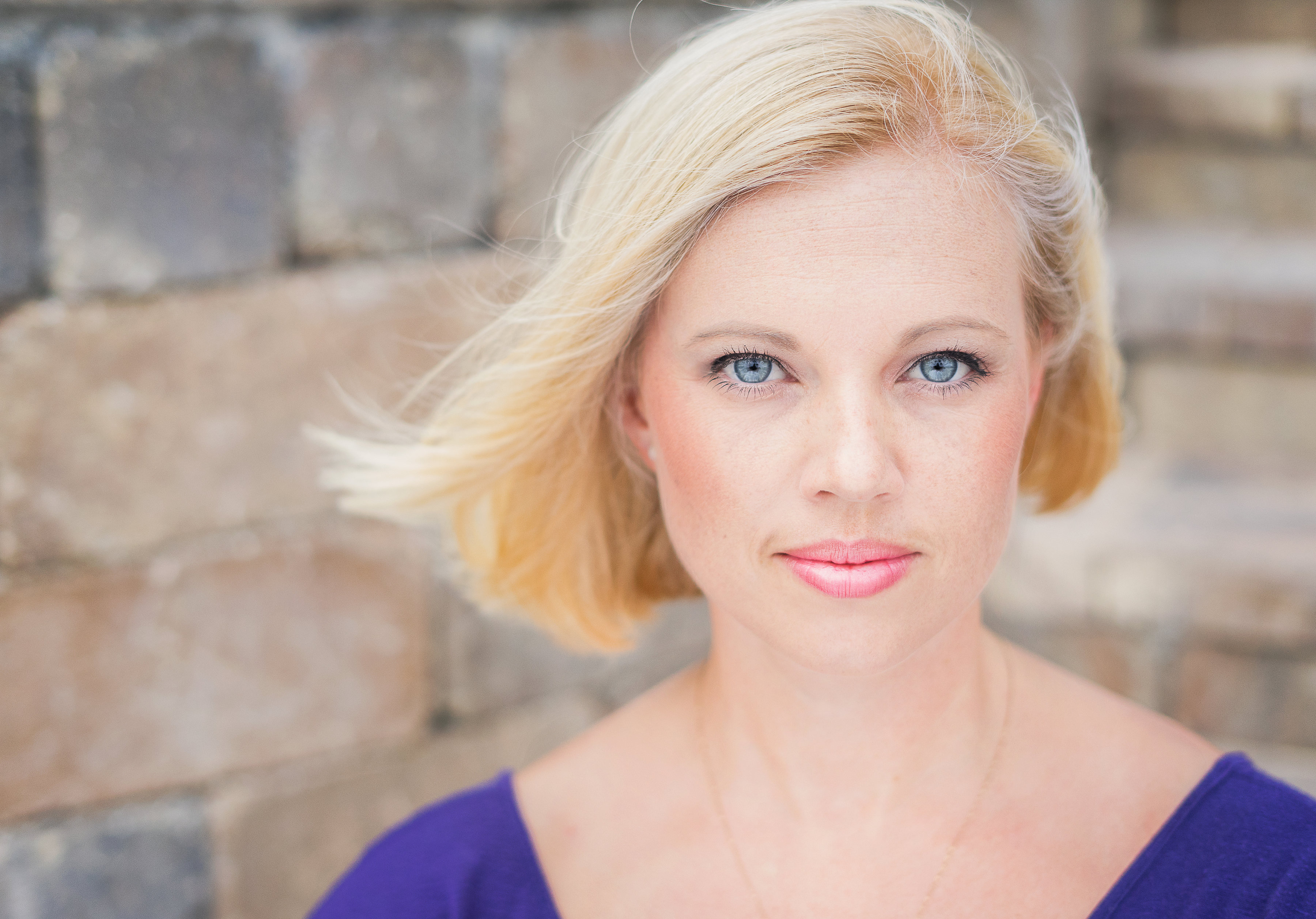 Nikki Allred Boyd is a choreographer and dancer who resides in Pompano Beach, Florida. Originally from Lovington, New Mexico, she obtained her BFA in Dance from West Texas A&M University. During college, Nikki was a member of the Lone Star Ballet and performed throughout Texas, New Mexico, and Oklahoma. After college, she performed for several regional theatres throughout the country from Arizona to Tennessee. Some of her credits include 42nd Street (Fireside Theatre), Carousel "Louise" (Cumberland County Playhouse), Singin' in the Rain (Fulton Opera House, Maltz Jupiter Theatre), A Chorus Line (Maltz Jupiter Theatre, Broward Stage Door Theatre), and West Side Story, Hairspray (Actors' Playhouse).
Nikki eventually relocated to Fort Lauderdale, Florida where she began working as a choreographer, in addition to performing. She has choreographed full productions of Saturday Night Fever, Urinetown, Kiss Me, Kate, All Shook Up and collaborated with director Dave Arisco on the Carbonell-nominated Ruthless at Actors' Playhouse. Nikki also served as the Dance Captain and Assistant Choreographer of Carousel at Actors' Playhouse.
Currently, Nikki is a high school dance instructor for Pine Crest School in Fort Lauderdale, Florida. She also is the Director/Choreographer for the annual musical and the Assistant Director of the school dance ensemble, Dance Etc. Nikki also collaborates with her fellow dance faculty to creatively contribute to the annual ballet each year. She has continued to expand her knowledge by attending the Horton Pedagogy workshop at Alvin Ailey American Dance Theatre under Ana Marie Forsythe. Nikki is a member of the National Dance Educator's Organization and a proud Actors' Equity Member. She is currently a second-year MFA Candidate in the Choreography program at Jacksonville University. www.nikkiallredboyd.com