2020 MFA Cohort

Dani Askelid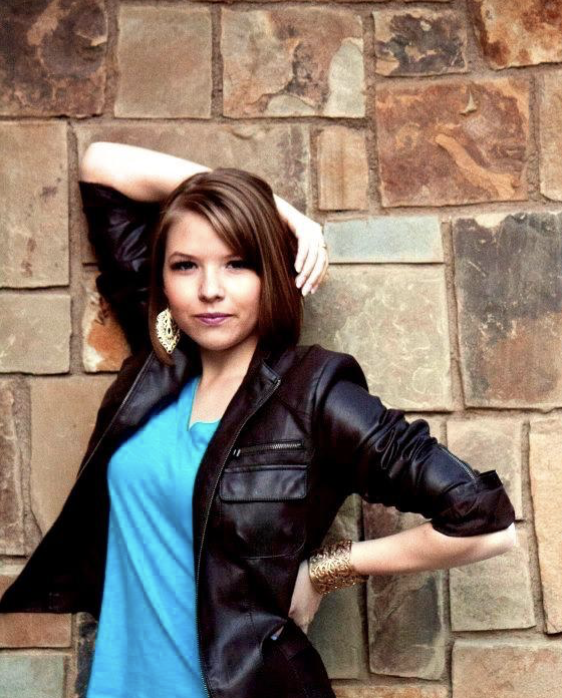 As a Southern California native Dani began her training in her mom's dance studio. It was there that she met acclaimed choreographer, and now mentor, Michael Cothren Pena. Under Michael's guidance she learned a variety of styles which include, Bollywood, Burlesque, Jazz, Modern, Ballet, and Hip-Hop. She has also trained and worked with artists that included Brian Brooks, Stacey Printz, Colin Connor, Lori Craig Torok, and Julius Anthony Rubio. Before entering college, she studied with the Radio City Rockettes, at the Ailey School, Broadway Dance Center, and with the Avocado Dance Movement Theatre.
Dani studied dance at the California State University of Fullerton. During her time there she worked closely with faculty in aiding them as a teaching assistant in modern and ballet. She received twelve scholarships including the Jose Limon Dance Foundation Scholarship" (2014; 2016) for her excellence in dance performance and studies. While studying in the dance program she also pursued a dual degree in Kinesiology where she studied dance technique biomechanics and injury prevention. She received her California Interscholastic Federation Coaching Certificate for dance and cheer and American Sport Education Program Coaching Certificate in dance and cheer in 2016. In January 2018 she was awarded her Bachelor of Arts in Dance, Bachelor of Science in Kinesiology, and minor in Health Science with a concentration in injury prevention.
Alongside her educational career, Dani began performing as a professional dancer at the age of 18. She has danced in over seven different shows at the Disneyland Resort in California. She also has performed at the Legoland Resort in California, Los Angeles Clipper's Pre-Game shows, at the Manhattan Center in New York, in the Nutcracker with the American Pacific Ballet Company and Academy of Dance, and for various corporate events through San Diego Spotlight Entertainment.
Dani has choreographed for the Hemet, Tahquitz, and Indio High school varsity dance teams; at local dance studios; and for various projects around southern California. Currently, Dani serves as the choreographer for John A. Rowland Infusion Show Choir, from Rowland High School. She is also the guest choreographer for Hemet High School's Varsity and Junior Varsity cheer teams.
Other choreographic works that she has created have been performed at the Old Town Temecula Theatre, the MERC, and at Cal State Fullerton. She was a film finalist and award winner for her dance film "Black Butterflies", movement stories of the Holocaust, at the Front and Main Dance Festival in 2017.
Sean Dahlberg
Sean Dahlberg began his dance training in Albuquerque, NM during high school. After attending and graduating from the University of Arizona with a BFA in dance he moved to Chicago where he trained and performed with Giordano Dance Chicago, Thodos Dance Chicago, Royal Caribbean Cruise Lines and The Lyric Opera of Chicago. Sean then relocated back to the southwest where he taught, danced and choreographed for Moving People Dance Santa Fe. He continued his dance journey to Phoenix, AZ where he co-founded and artistically directed Phoenix Contemporary Dance Company. After several years of success with the company, Sean accepted an adjunct faculty position at Grand Canyon University's dance department. His path eventually took him to Seattle, WA and then back to Albuquerque, NM where he performed and choreographed for the New Mexico Ballet Company. Sean is thrilled to start his new chapter in dance by attending Jacksonville University's MFA program in Choreography this summer.
Aubry Dalley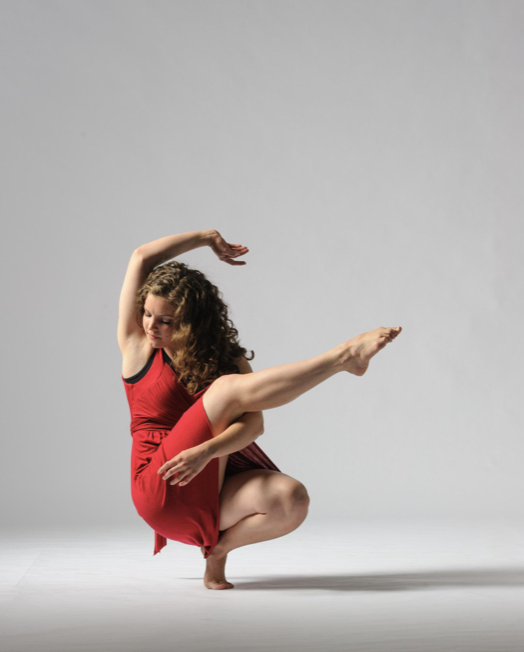 Aubry Dalley graduated Magna Cum Laude with a BA in Dance Education from Brigham Young University. During her studies, she toured internationally with BYU's Contemporary Dance Theatre and choreographed for the student company, DancEnsemble. Highlights of her time as a student include presenting her choreography on the Gala at ACDA and performing works by renowned choreographers such as Martha Graham and Donald McKayle.
Passionate about teaching, she currently teaches as Adjunct Faculty and is an assistant director for Contemporary Dance Theatre at Brigham Young University. She has taught and choreographed for the Young DanceMakers and both directs the dance program and is chair of the Performing Arts Department at Mountain View High School in Orem, Utah.
Aubry has been honored to choreograph for a variety of groups and events including Utah Metropolitan Ballet, BYU's Contemporary Dance Theatre, ON SITE mobile dance series, Rocky Mountain Choreography Festival, Wasatch Contemporary Dance Company, and Repertory Dance Theatre's Regalia. Her work has won awards in Utah's Shakespearean Festival, Provo's Take Two Choreography Competition, and Utah Regional Ballet's Choreography Design Competition.
Cassidy Edwards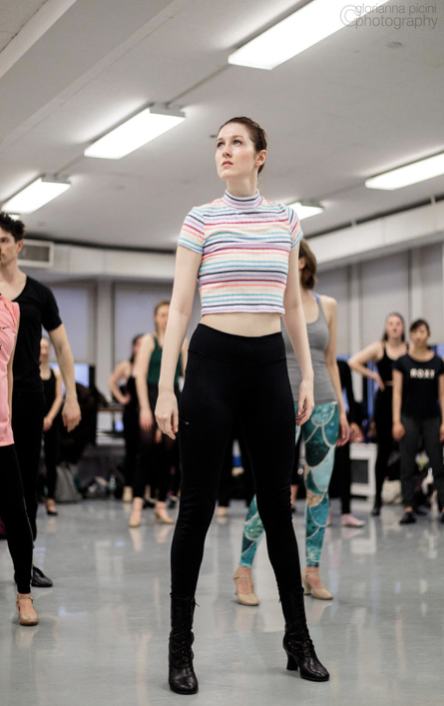 Cassidy Edwards is a professional dancer and choreographer from Paducah, Ky and holds a B.A. in Theatre with a Performance Emphasis from Murray State University. She was given the Diane O'Brien Dance Scholarship, awarded the title of "Outstanding Senior in Theatre," and graduated Summa Cum Laude. She is very excited to be taking the next step in her college career by pursuing an M.F.A. in Choreography at Jacksonville University.
She began dancing at the age of 4 with the Bradley Academy of Dance, training in classical ballet and tap until the academy's final year. She added jazz, contemporary, and hip hop into her repertoire once she began working under The Rhythm Factory, School of Performing Arts. She has trained and studied with the Nashville Ballet Company and is a 2-year alumnus of the Rockettes Summer Intensive Program, training under Rockettes Choreographer Julie Branam at the famous Radio City Music Hall in New York City. She has had the privilege of training under other choreographers prior to her college career such as Mia Michaels, Kate Jablonski, and Billy Bell.
Her debut as choreographer was at Murray State for The Tempest, where she portrayed and choreographed the role of Ariel and was active dance captain. She was officially brought onto production as choreographer for Curtains! the following fall. She has since worked proudly as choreographer at Murray State for shows including The Glass Menagerie, Frankenstein, Little Shop of Horrors, Crazy For You, and for the Campus Lights Production of Sister Act. In 2016 she worked at Stagedoor Manor as a choreographer, counselor, and teaching artist for Will Rogers' Follies, Women on the Verge of A Nervous Breakdown, Avenue Q, and Grand Hotel. Recently, she has worked for Florida Repertory Theatre as choreographer for Fiddler on the Roof and The Lion King and was the head teaching artist for the Florida premiere of Madagascar: A Musical Adventure. As of May 2018, Cassidy is now an official alumnus of the Broadway Dance Center Training Program in New York City, having been mentored by Lizz Picini, Lane Napper, Heather Rigg, Jill Kenney, and Germaine Salsberg. She is now a certified specialist in Theatre Dance.
Meredith Farnum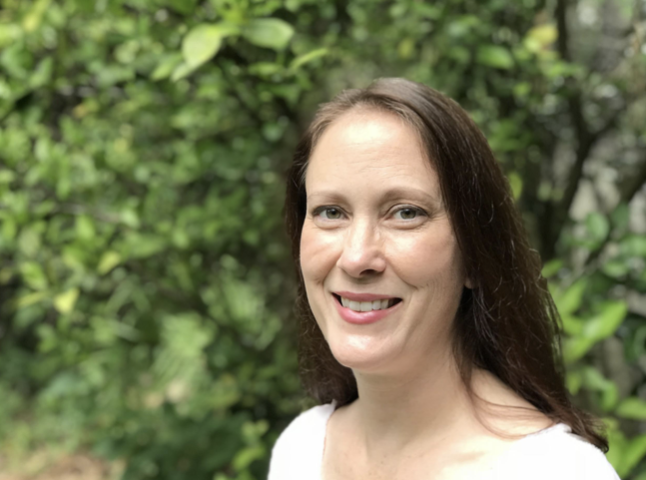 Meredith has had the opportunity to perform and study with many influential and inspiring dancers while following her childhood dream. She earned her BFA in Theatre and Dance from the University of Florida, devoting her time to modern, ballet, pointe, jazz, musical theater, composition, teaching methods, dance history, lighting, costumes, sound and acting. During this time, Meredith performed and choreographed for the student/faculty company Floridance; serving as president of the company from 1992-93. In addition to faculty and student pieces, she was selected to perform in Isadora Duncan's "Scherzo", staged by guest artist Jill Sonke. Since graduating, she has danced and toured in various places, including the northeast US and the Netherlands, where her piece "Collision" was performed in Amsterdam and Utrecht. Meredith has attended master classes and intensives with Alvin Ailey American Dance Theater, American College Dance Association, Pilobolus, Merce Cunningham, Rob Besserer, Stuart Pimsler, Demetrius Klein, David Parsons, Urban Bush Women, Lori Belilove and Company, Shapiro and Smith, Mohamad Dacosta, Garth Fagan, Malpaso Dance Company, Florida Dance Masters, Atlanta Ballet, Lines Ballet and Wash Ashore Dance Ensemble.
Meredith has performed for over two decades with the Danscompany of Gainesville. She has been cast in multiple solos, duets, quartets and ensemble pieces in Cinderella, Cats, and The Wiz. During the annual Spring Concert, she has performed modern, jazz and ballet pieces from various choreographers, including Lea Darwin, Nina Cameron, and Peggy Nolan Lamb. Meredith has contributed as rehearsal coach staging repertory for Cinderella and The Wiz. As a choreographer, she has worked with talented and devoted dancers creating original modern, ballet and jazz pieces such as "Quarter 'til", "Strings", "A Glimmer..." and "Ebb and Flow".
As a dance educator, Meredith has taught community classes for the City of Gainesville as well as programs at Santa Fe College such as College for Kids, Adults with Disabilities and Community Education. She has been an instructor for Cameron Dancenter since 1996, teaching all ages and levels of modern, ballet, jazz and hip hop. She is also currently an adjunct lecturer at the School of Theatre and Dance at the University of Florida where she has taught since 1997. Utilizing her diverse knowledge of dance and theater, Meredith has inspired students ranging from novice dancers and athletes to musical theater and dance majors.
Meredith is excited to join the community at Jacksonville University and work towards her MFA in Choreography.
Dieca W. Jones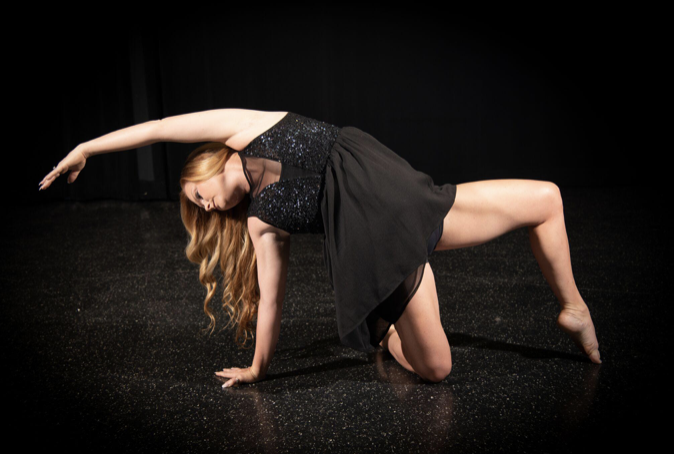 Dieca W. Jones is a dancer, choreographer, educator and dance advocate currently residing in the state of Texas. She atteneded Birgham Young University and graduated Cum Laude with a Bachelor of Fine Arts degree in Modern Dnace. While there she performed and choreographed with BYU Dance Ensemble, served as assistant to the Director, presented at ACDFA and study with Pat Debenham, Pam Musil, Nina Shineflug, Armando Duarte, and David Dormann. Dieca has choreographed and taught in the private sector for various dance studios and teams such as Dsance Center Evanston and the IDTA/TDI State Champion Barrington Broncettesin IL. Since 2008 Dieca has been the Director for the Haltom High School Dance Department. Her achievements include increased student engagement with over 300% growth since 2008. She is constantly developing programs and activities to engage students and give opportunities in dance as a title 1 school. Programs under her direction include the Varsity Highsteppers, Junior Varsity Highsteppers, New Image Crew, Dnace Department leadership board, NHSDA, Future Dnace Teachers of Texas, and dance classes I-IV. Current achievements include consistent yearly Division I ratings from Texas Dance Educators Association and Dance Educator of the Year nominations. Dieca is a member of TAPHERD, NDEO, and currently serves as a Regional Representative for TDEA for region 31. She is looking forward to expanding her knowledge at Jacksonville University while working towards her MFA in Choreography.
Alyssa Marchand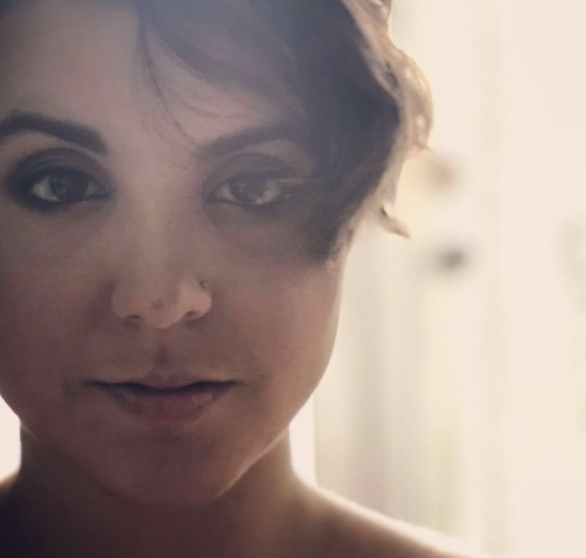 Alyssa Marchand graduated from Valencia College in June, 2012 with an Associate of Arts degree in Dance Performance.. Alyssa began her choreographic process as a student with Valencia, and was invited as a guest artist at Dr. Phillips High School Magnet Program. Upon completing her Associate's degree, Alyssa transferred to University of South Florida, and received her BFA degree focusing in modern dance in May of 2016. She studied under various professors such as Michael Foley, Andrew Carroll, Andee Scott, Bliss Kohlemyer, and Paula Nunez. While at USF, Alyssa received the Bill Hug Scholarship for her choreography, the Frye Scholarship for her performance, and multiple talent grants. Ms. Marchand continued choreographing and educating herself internationally, while still in school, and studied in places such as France, Italy, and China. She started by working with George Staib in Sorrento, Italy studying modern dance and a repertory of work from Mr. Staib's professional company Staibdance. Alyssa studied abroad for one month in Paris, France under the direction of Michael Foley. In the summer of 2014, she took classes from various guest artists, choreographed, and performed her own solo work. In Alyssa's senior year at USF, she was invited to perform for a conference in Beijing, China. Along with 13 other students chosen, she performed two works created by USF faculty members John Parks, and Jeanne Travers in 2015. After graduation, Alyssa became a company dancer for DRIP in Orlando, Florida. Under the direction of Jessica Mariko, she performed daily as a main performer in the company. She soon became assistant rehearsal director, and choreographer in a short amount of time. After leaving the company, she continues working with a new project based company, BAAD Project, under the direction of Brooke Armstrong. She is also a core teacher at D&L Dance Center where she teaches ballet, tap, jazz, and modern dance. She plans to create more works through BAAD Project and as a guest artist in various places in Florida.
Alia Simon Montijo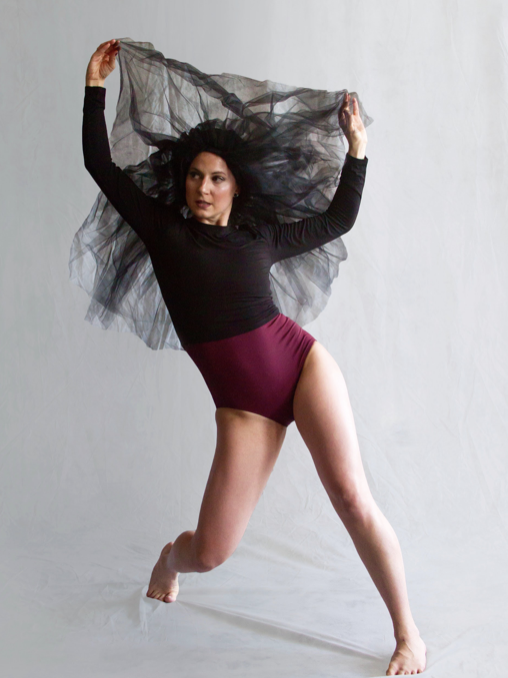 Alia Simon Montijo earned her BFA from the Ohio State University and studied with Susan Hadley, Bebe miller, and Ming-Lung Yang of Trisha Brown Dnace Company. While in college, Alia recieved schoalrship to the American Dnace Festival summer and winter intensive and performed with adward-winning choreographers, David Dorfman, John Jasperse and Neta Pulvermacher. She will continue her professional studies courtesy of an esteeemed Career Development Grant from the American Association of University Women beginning june 2018 as a MFA candidate in choreography at Jacksonville University.
Alia began her professional career with Eisenhower Dance and since has continued her career in Chicago with Inaside Chicago Dance, the Joel Hall Dnacers and as a project-based guest-artist with Thodos Dance Chicago. She has worked with renowned choreographers, Kenneth Epting, William Gill, Joel Hall, Eddy O' Campo, Elijah Gibson, Laurie Eisenhower, Larry Keigwin, and Kiesha Lalama-White among many others. Alia has participated in in projects Stormy Weather Rhapsody, a film by Jesse Charbonier, and installation productions: Wake Up! Waltz, and Hear/Here a collaborative project with Nick Cave, Visual Artist. Her most cherished performance experience was made possible by Joel Hall when she performed at the Aduitorium Theater in Chicago as a soloist in lush Life, A Tribute to Billy Strayhorn.
From September 2014-June 2018, Alia was Artistic Directo and resident choreographer of Chicago based repertoire company, Noumenon Dnace Ensemble (NDE). Under her leadership, NDE became an exclusive female organization, committed to employing women and other minorities as: choreographers, dancers, and production staff. Since 2015, Alia has set five original works on NDE that have earned recognition from the American College Dance Festival, New York City Dance Week, Boston Contemporary Dance Festival and more recently Spring to Dance in St. Louis and have been showcased at self-produced evening-length dance concerts, Dance Chicago, and other Chicago-based dance festivals.
January 2017, Alia established, Dance Avondale, a dance school partnered with Chicago Park District with the mission to provide the highest quality of dance education available to all students by being financially accessible and culturally sensitivie. Through Dance Avondale, Alia is practicing her commitment to equity through the art form and hopes to enliven the surrounding Avondale community through danceby promoting ownership of progress from youth participants, hosting activities and classes that promote family engagement and teachwith the purpose of elevating selfpperception and appreciation for all its students. To learn more about Alia, please visit www.aliamontijo.com.
Krystina Nelson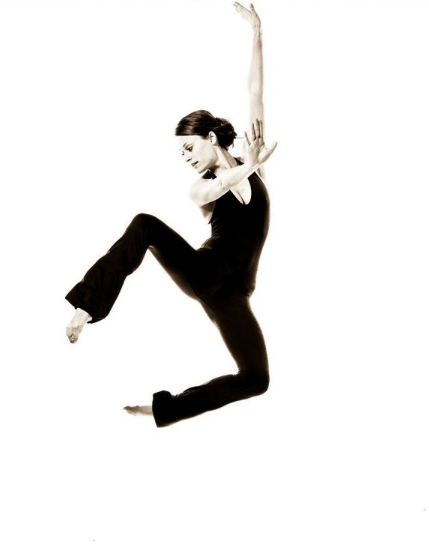 A native to the Northeast, Krystina has been dancing her entire life and immersed in fine arts and culture. The first to attend college of an immigrant family, she graduated Cum Laude from Oklahoma City University and obtained her Bachelor of Science in Dance & Arts Management, working in production and tech theatre for the Civic Orchestra, Oklahoma City Dance Alliance, and American Spirit Dance Company, where she was also a performer. Krystina worked in South Florida with Sarasota Ballet as a Production Assistant and Development Officer before embarking on a rounded career as a professional dancer and choreographer in New York City and tri-state area. While in NYC, Krystina performed off-Broadway at The Duke Theatre on 42nd, The Flamboyan Theatre, at NYC International Dance Festival, and the show "Even in Silence..." Company and commercial credits include Push Factor Dance Company, Kristin Sudeikis Dance, Six Flags Great Adventure, Frightfest, LiveWire, Royal Caribbean Cruiseline, and Princess Cruises as a Headlining/Guest Entertainer. Krystina was cast in television commercials and a featured dancer on the Emmy-award winning tv series 30Rock alongside Tina Fey, Jane Krakowski, Jason Sudeikis, and Anna Chlumsky. Once signed with MSA agency in NYC, she was cast to work with celebrity trainer Leandro Carvalho and Beachbody productions for workout DVDs and infomercials.
She was a Regional Director for National Talent Competitions and toured the United States for more than a decade as an adjudicator and guest faculty and choreographer. Since moving to Ponte Vedra Beach, Krystina obtained her Department of Education Certification in Dance K-12 and has directed, choreographed, and coached for various dance programs for private and public schools throughout Florida. She is a long-time staff writer for Danzn' Magazine of Florida, and was also a featured Person of Interest in World of Dance Magazine. She is invited regularly to workshops and conventions around the nation to educate dancers on wellness and strength training, as well as insights to collegiate preparation and professional dance careers. In 2016, Krystina owned and operated a local playspace for young children to enhance their creativity and advance their milestone development through performing and visual arts and specific methodologies of educational practices, Montessori and Reggio-Emilia. As a guest speaker, she has presented for the Florida Dance Educators Organization (FDEO) Conferences, annually held in Orlando and Miami. Krystina is also a Certified Personal Trainer through the National Academy of Sports Medicine. In October 2019, Krystina will be a co-presenter at the International Association for Dance Medicine & Science (IADMS) in Montreal, Canada.
Dawn Schultz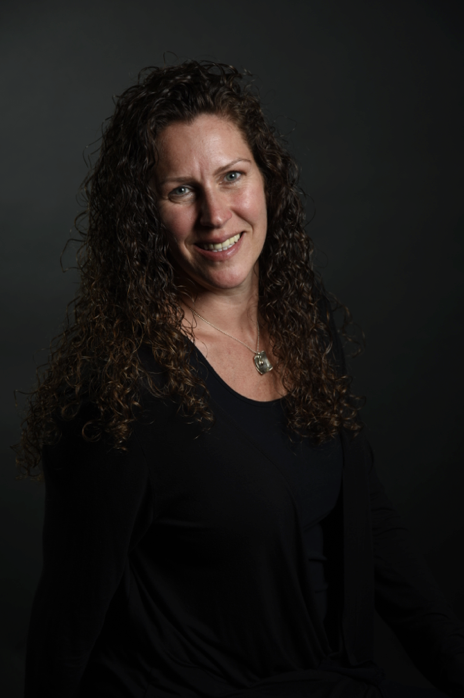 Dawn Schultz danced with Kean Dance Theatre in Union, New Jersey from 1996 through 1999. Dawn graduated with her BA in Special Education in 1999 and moved to California where she implemented dance programs in Culver City High School and Middle School. She also taught and performed with Santa Monica Dance Studio during her time in California. After 4 years she moved to Hawaii where she learned Hula Dance and taught Special Education on the Big Island. When she moved back to New Jersey she continued to initiate and implement dance programs within the school districts she worked. In 2007 she obtained her Dance Teaching Credential from her work in the field. In 2009, Dawn returned to Kean University to complete course work for an additional teaching certificate in Health and Physical Education.
In 2013, Dawn was hired as a full time dance teacher in a public school within Somerset County New Jersey where she wrote the school's Dance Curriculum for Dance Level 1 & 2. She now lives with her husband and children and teaches full time in Ocean Township, New Jersey. Dawn is currently assisting the high school to develop a Visual and Performing Arts Academy where students will major within a specific focus of study; this project is one she considers most exciting and transformative for the high school and its students.
Dawn looks forward to expanding her skills within the world of dance. The proficiency she will acquire from attending the Jacksonville University Master's in Fine Arts Choreography of Dance Program will allow her to bring a plethora of knowledge back to her high school students in the Arts Academy and contribute to a new generation of students' lifelong love of the art of movement.
Dawn is grateful to have the opportunity to attend JU and humbled to be studying and dancing with individuals from around the world with such amazing dance experience and backgrounds!

https://sites.google.com/oceanschools.org/welcometomrsschultzclasses/home
Sara Senecal
Sara Senecal graduated Magna Cum Laudi and Phi Beta Kappa from the University at Buffalo with a B.A. in Dnace and a minor in Education. Since 2010, she has been a dancer and an Arts in Education Coordinator for the Ellen Sinopoli Dnace Comapny, the resident company of The Egg Performing Arts Center in Albany, NY as well as performing her own choreography in conjunction with various projects througout the Northeast. Sara is an Adjunct Professor at Russell Sage College having taught Tap, Dace History, and Choreography. She has studied with various artists such as Peter Chu, LehrerDance, Jump Rhythm Jazz Project, Urban Bush Women, and collaborated with visual artist Saya Woolfalk as a dancer and co-choreographer for her performance art exhibit, No Place: A Ritual of the Empathics, shown in Buffalo, NY and New York City.
Sara enjoys teaching students of all ages and ability levels from Pre-K to adults in a range of styles including ballet, pointe, modern, tap, and jazz. Along with teaching technical dance, Sara heas helped create workshops for students and adults with developmental disabilities through the Center for Disabilities Service and Living Resources. Bringing creative movement to people of all abilities and sharing the love of dance in a cornerstone of her dance career.
Leah Vincent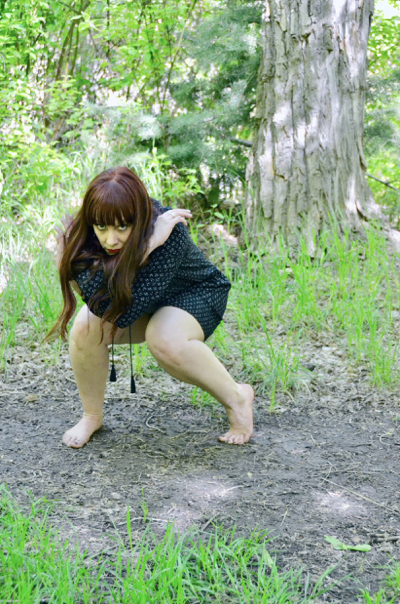 Leah Vincent grew up dancing at nationally acclaimed dance studios in Utah such as Center Stage Performing Arts Studio, Jacquiline Colledge School of Ballet (Utah Regional Ballet), and The Dance club. There she danced all throughout high school on school teams as well as studio teams, and then went on to get her Bachelor of Arts in dance at Brigham Young University, where she also received a dance scholarship and was selected for the Dance Department's Dean's List.
At BYU, she performed on one of their ballroom dance teams, and she studied jazz, tap, ballet, modern, and ballroom dance. Leah has traveled all over the country studying dance from some of the very best in the dance industry, such as Mia Michaels, Mandy Moore, Justin Giles, TOKYO, Dee Caspery, Jackie Sleight, Rick Robinson, and Darryl Yeager. She also danced professionally with three different professional dance companies in Utah. In 2008, Leah opened up her own large dance studio at the age of 28.
She produced five full length shows which included her award-winning competition teams and her elite professional dance company Journey Dance Company before moving to Southern California with her family.
Currently Leah is the director of Elle Vie Dance Company, formerly known as Journey Dance Company, a professional dance company. Leah runs Elle Vie Dance Company in hopes of being able to contribute her love and passion for dance and education to her dancers, to uplift and inspire them through dance, and provide opportunities for more dancers to perform professionally.
Leah's dream is to produce dance shows that are wholesome and uplifting, and bring back the purity of the art form. Her shows are very eclectic and athletic, utilizing many different genres of dance and styles of dancers, and are always family-friendly. She is very innovative in her approach to dance, looking for new ways to entertain, new paths to create success in the industry, and never accepting a path or solution just because everyone else is doing it that way. Nothing is impossible to her, and she gives that same courage and enthusiasm to her dancers and her audience, so that all walk away inspired and empowered.
Recently she has put that passion into an original Dance Your Truth project that partners with her Elemental Dance Technique. The aim of these two programs is to teach dancers of their individual worth and the way it is expressed through their dancing, while utilizing a safe and sustainable technique system that will support all genres of dance. Leah has five beautiful children and a wonderfully supportive husband who owns his own business. The Vincent family have taken their dance message from Utah to California to Florida where they currently reside.
Ginny Wheeler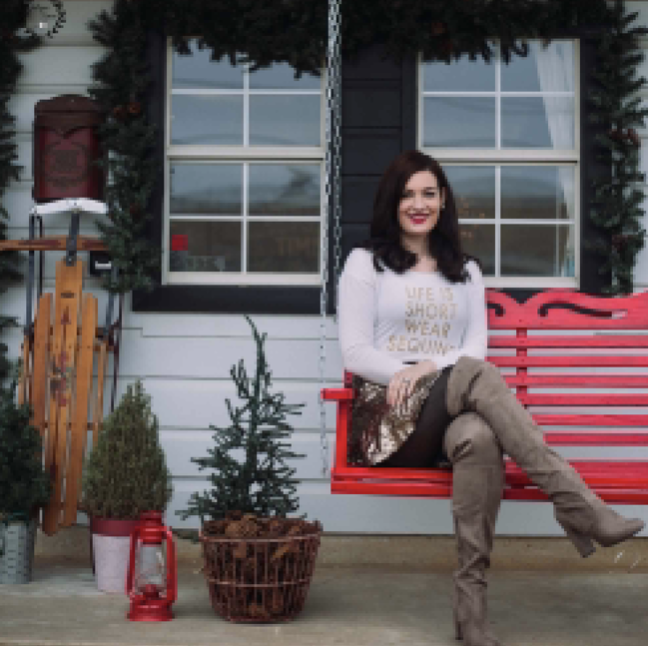 Ginny Wheeler began dancing at age 17 and hasn't stopped since. Her training began at North Lake College in Irving, TX under the director of Brenda Parker-Braswell. There, Ginny was a member of the North Lake College Repertory Dance Company and the North Lake College Dance Team. In May 2018, Ginny graduated Cum Laude with a Bachelor of Fine Arts in Dance from the University of North Texas. While attending UNT, she had the opportunity to study under Doug Varone and Dancers, Bill Evans, Carl Flink (Black Label Movement), Contra Tiempo Urban Latin Dance Theatre, and Amy Tuley (Diavolo) as well as attend the American College Dance Association South Central conference for three years in a row. In addition, Ginny was awarded the "Outstanding Service in Dance" honors award for her contributions & leadership in the UNT Dance Program as well as her service as President through Chi Tau Epsilon Dance Honor Society. Throughout her years at UNT, she presented the choreographic works, "Let's Play", "Ma Chère Maman", "Myself", and "....but it must be lived forwards" to the public and worked closely in collaboration with composers from UNT's College of Music such as Evan O. Adams, Grant Carrington, Eric Hessel, and Delanie Molnar.
Outside of UNT, Ginny has performed & choreographed for many organizations around the Dallas-Fort Worth area such as Dallas Summer Musicals presents Kenny Loggins LIVE (Dancer); Grand Prairie Arts Council's The Addams Family (Choreographer), Mary Poppins (Choreographer & Dancer), Oliver! (Choreographer), Shrek, Jr. (Choreographer), Schoolhouse Rock LIVE! Jr. (Choreographer), Shrek (Dancer), The Wizard of Oz (Dancer), Hello, Dolly! (Dancer), Annie (Dancer), and Footloose (Dancer); Art Centre Theatre's Legally Blonde (Choreographer & Dancer); and Branch Park Academy of Fine Arts (2013-2014 Dance Teacher & Dance Company Director).
One of Ginny's passion is community outreach through the arts, and she has been able to pursue this by working for the professional dance company Texas Ballet Theater for the past 8 years. Ginny teaches for TBT's City Dance Outreach Education Program, where she travels to different schools in the Dallas/Fort Worth metroplex to help expose children to the arts and ballet technique. She loves getting to work with children of all ages and introducing them to her love of dance.
Ginny is excited to continue her dance studies at Jacksonville, and is looking forward to all the growth she will get to experience. Her future plans include becoming a dance professor, pursuing a Ph.D. in Dance, and making dance more accessible to the special needs community, specifically teens and adults.