Law Enforcement Recruitment Strategy Ongoing Project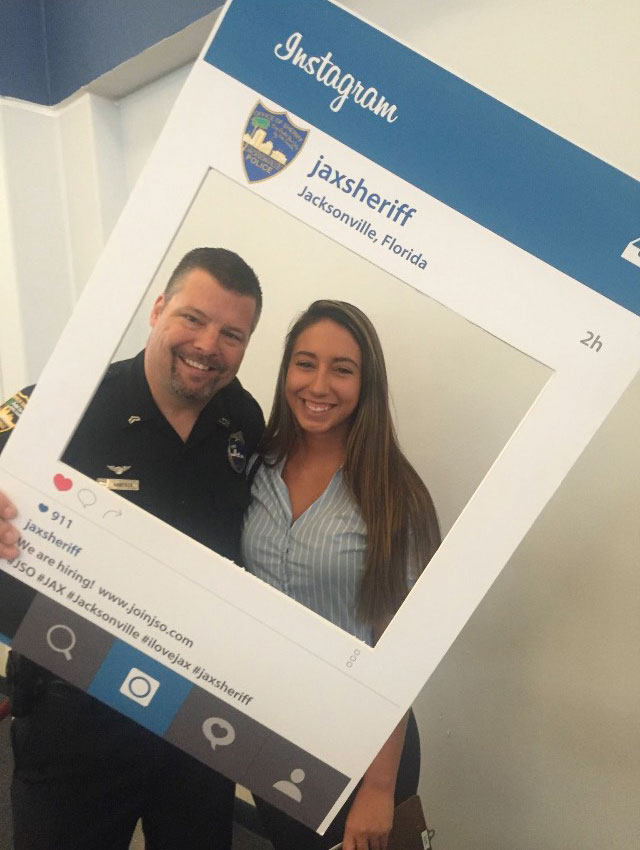 The Jacksonville Sheriff's Office (JSO) is interested in recruiting more women and minorities to its law enforcement workforce to better represent the diverse community it serves. An interdisciplinary team is examining things such as the history of women and minorities in JSO's workforce, the impact of media and cultural biases on recruitment, and psychological barriers that influence law enforcement as a career choice. With this information, the team will develop and implement a multi-pronged strategy JSO may employ to achieve its recruitment goals.
Collaboration
Why are women and minorities not applying for vacant positions at JSO?
What can JSO do to influence them to apply?
What are some short-term strategies for JSO?
What are some long-term strategies for JSO?
Industry Involvement
Jacksonville Sheriff's Office (JSO)
Professors/Disciplines Involved
Courtney Barclay , Ph.D., Assistant Professor of Communications
Heather Downs, Ph.D., Associate Professor Sociology
Shelley Grant, Assistant professor Sociology
Diana Donovan, Director, Office of the President