Speakers
2021 Science and Engineering Lecture Series
Speaker: Piper Roby, Copperhead Environmental Consulting, Inc.
Title: Bats Aren't Blind but Some Might Suck Your Blood
Abstract: Bats are the only mammals capable of powered flight and are found on every continent except Antarctica. There are over 1,400 species of bats, ranging in size from as big as your thumb to those with a wingspan of 6 ft. Not only is the evolution of powered flight unique, bats have developed other fascinating features such as echolocation, using torpor, carrying but rarely dying from diseases, and even evolving to feed on blood. This talk will provide some background about bat evolution, discuss bat facts and myths, and a little conversation about how we study bats. "Fly in" out of curiosity, "hang around" for the photos of adorable sky puppies
Bio: Dr. Piper Roby received her B.A. in Biology from Hanover College, her M.S. in Biology from the University of Louisville, and her PhD from the University of Kentucky. Both her undergraduate and master's work centered on amphibian ecology, but her PhD was gained by studying Indiana bat migration. Dr. Roby has worked for the National Park Service and USFWS surveying for and monitoring amphibians, reptiles, meso-carnivores, small mammals, and bats, and conducting radio-tracking on multiple species. Dr. Roby has been employed by Copperhead Environmental Consulting, Inc. since 2005, acting as everything from field technician to field supervisor to project manager, but is currently in the role of Research Director. Notable projects include radio-tracking multiple species of bats during spring and fall migration, studying an Indiana bat maternity colony for 10 years, and assisting with the development of the artificial bat roost known at BrandenBark™.
---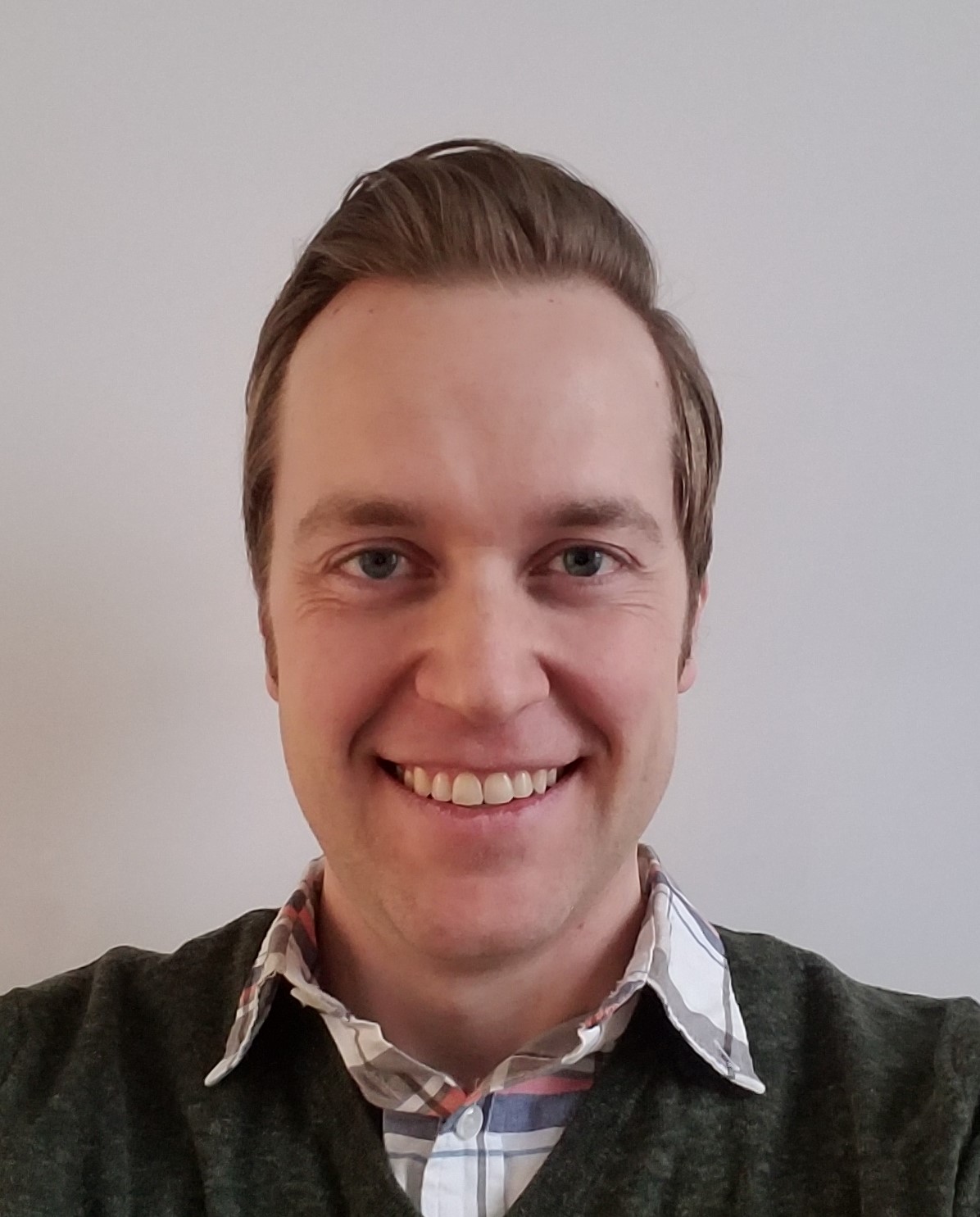 Speaker: Aaron Montgomery, Mathematics, Baldwin-Wallace University
Title: What Are The Odds? A Brief Tour of Counterintuitive Results in Probability
Abstract: The field of probability is rich with questions that are easy to state but have surprising results. One well-known example of this is the so-called "Monty Hall Problem," which famously frustrated even the famed mathematician Paul Erdös. In this talk, we will assemble a collection of questions in probability theory whose answers tend not to match most people's first guess. This talk is intended to be accessible to anyone at any level of mathematics, yet (hopefully) still interesting to those who are well-versed in probability theory.
Bio: Aaron Montgomery is an associate professor of mathematics at Baldwin Wallace University in Berea, Ohio. He received a B.S. in both mathematics and physics at Northwest Nazarene University (2006) and he completed a Ph.D. in mathematics at the University of Oregon (2013). His research interests include Markov chains and their applications, combinatorial design theory, and any applied problem that invites the use of probability or statistics.
---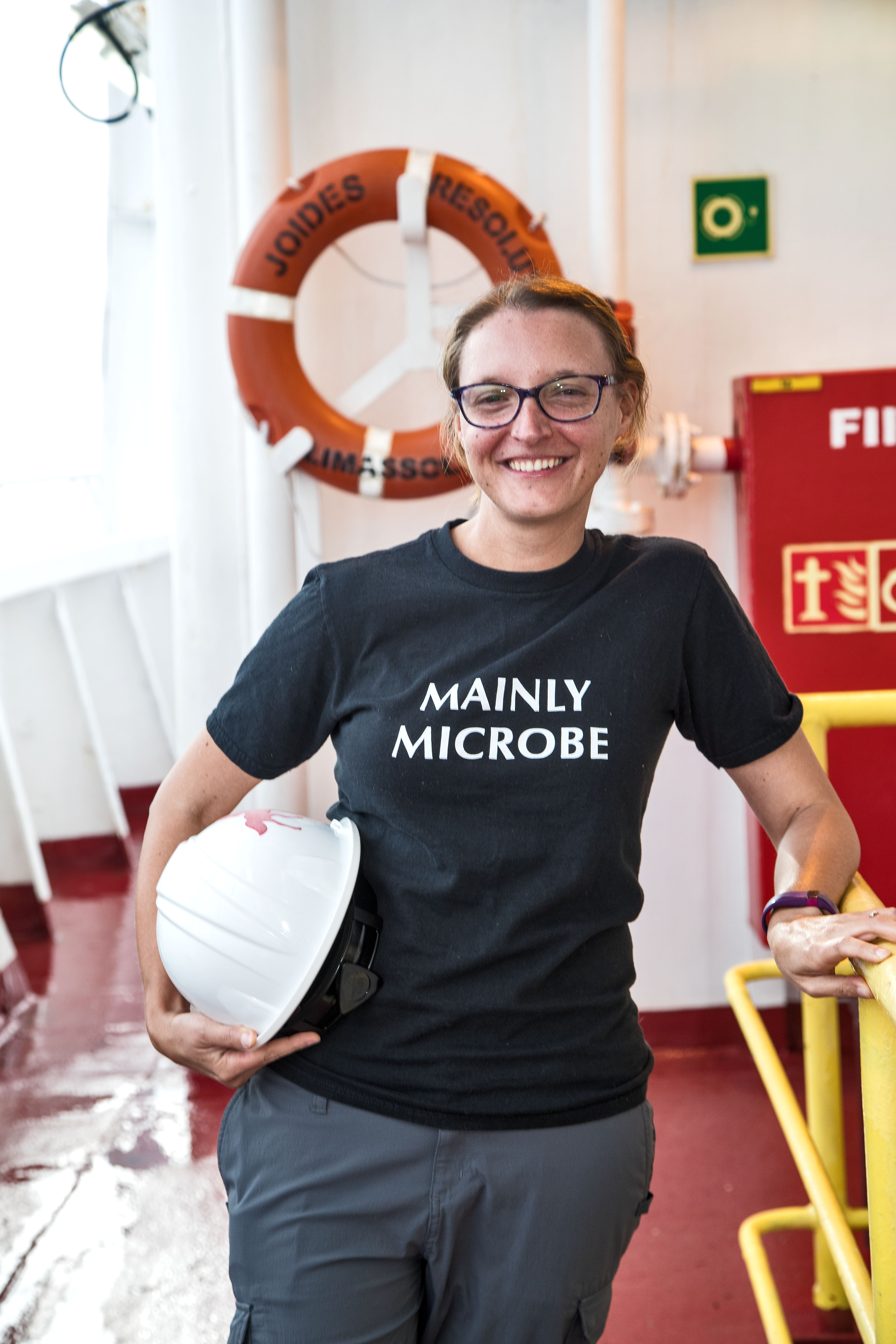 Speaker: Jessica Labonté, Department of Marine Biology, Texas A&M University at Galveston
Title: You Are What You Eat: How Nutrient Availability and Organic Matter Source Dictate Genomic Potential and Viral Activity in Coastal Anoxic Sediment
Abstract: Microbes make up the majority of the biomass in sediment, where they play a role in cycling organic carbon and regulate the fluctuation of organic matter. In anoxic sediment, the relationships between geochemical gradients, genomic potential, and virus-host interactions remain understudied and poorly understood. I will present the results of our study of stratified sediments from anoxic sinkhole (Blackwood Sinkhole, Bahamas), where we analyzed the pore water chemistry analysis (nutrients, carbon, nitrogen), microbial community composition (16S rRNA gene and metagenomics), and virus-host interactions. Through the characterization of the relationships of microbes between each other and with their environment, we aim to identify the role organic and inorganic matter availability plays in shaping viral and prokaryotic communities, as well as how microbial communities shape their environment.
Bio: Dr. Labonté received her B.S. and M. Sc. from Laval University, and her Ph.D. from the University of British Columbia. She was a post-doctoral researcher at Bigelow Laboratory before heading to Texas A&M University at Galveston, where she currently is an Assistant Professor. Her research focuses on determining the role of viruses in aquatic environments, from the surface to below the seafloor, through the characterization of their relationships with their hosts.
---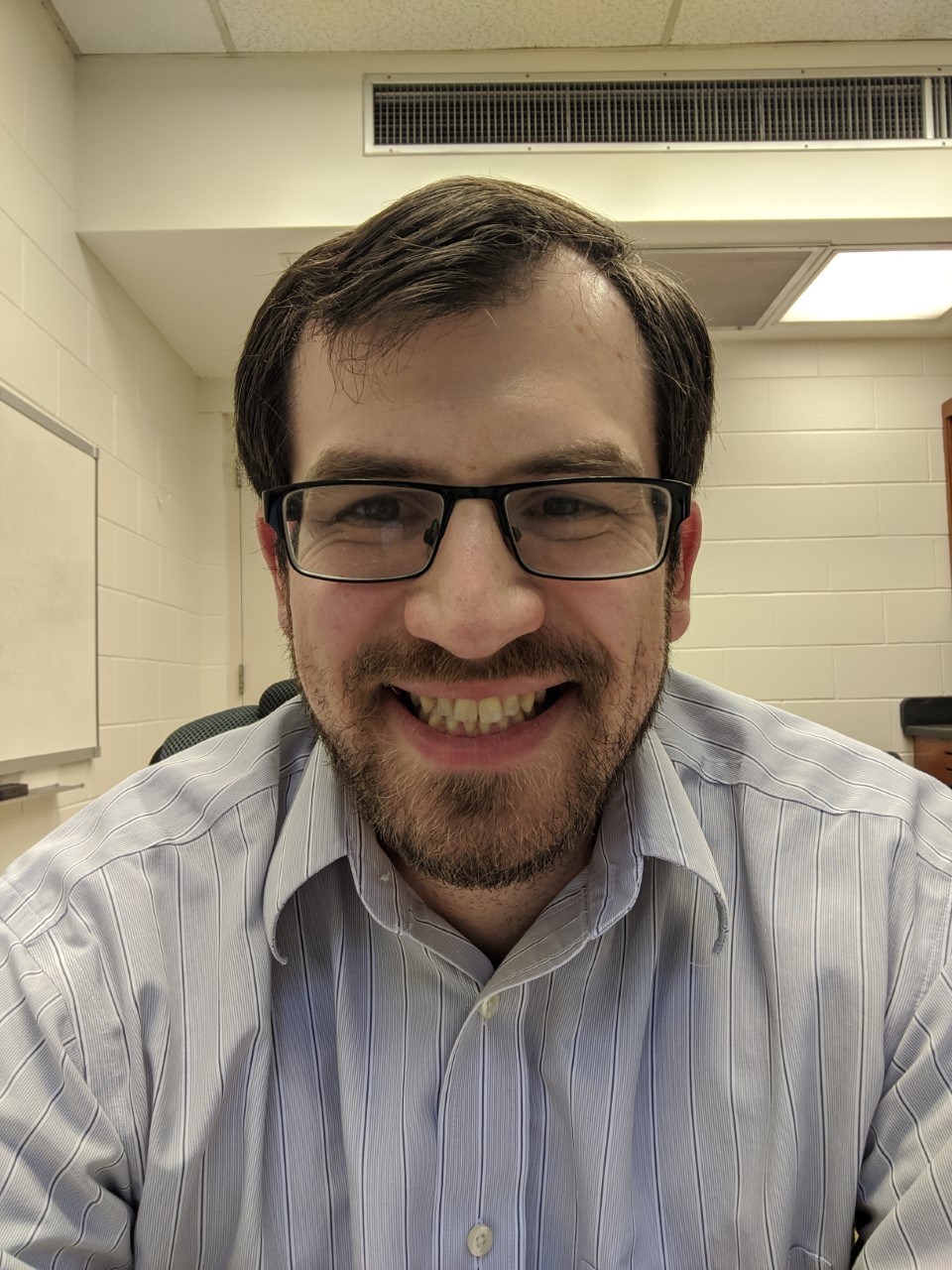 Speaker: Daniel Franz, Department of Mathematics, JU
Title: Growth in Groups: Using Algebra and Geometry to Study Symmetries
Abstract: The concept of symmetry is often viewed from an artistic perspective, but in mathematics, collections of symmetries are fundamentally important objects called groups. Familiar examples include the symmetries of geometric shapes such as squares or circles, but more exotic examples abound. In this talk, I will introduce some different kinds of groups and show how their properties are revealed by geometric visualizations of groups called Cayley graphs. This talk is intended to be accessible regardless of mathematical background.
Bio: Dr. Daniel Franz is an Associate Professor of Mathematics at Jacksonville University. He received his B.A. in mathematics from Kenyon College (2010) and his Ph.D. from the University of Virginia (2016). He joined Jacksonville University after teaching for three years at the College of the Holy Cross in Massachusetts. His research focuses on using graph theory and group theory together to study both graphs and groups.
---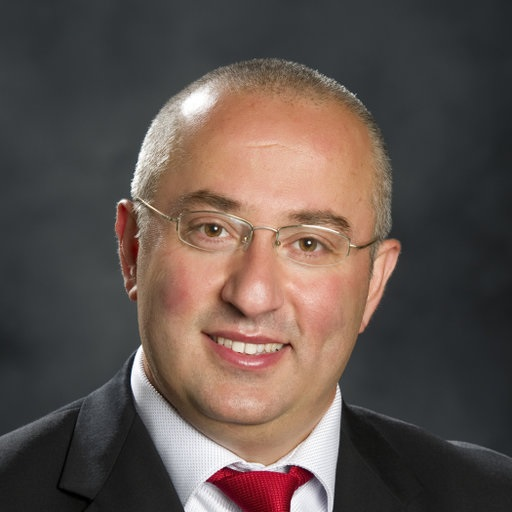 Speaker: Fatih Aydogan, Department of Engineering, JU
Title: Thermo-fluid System Design for Medical Devices
Abstract: Thermo-fluid system design is the bridge between the fundamental concepts of fluid mechanics, heat transfer and thermodynamics, and the practical design of thermo-fluids components and systems. Medical devices benefit patients by helping health care providers diagnose and treat patients and helping patients overcome sickness or disease, improving their quality of life. Knowing that medical devices significantly depend on thermo-fluid systems, this presentation will demonstrate information about interdisciplinary studies and challenges for thermo-fluid system design for medical devices.
Bio: Dr. Fatih Aydogan joined the faculty of Jacksonville University in August 2018. He worked at the University of Idaho and at Idaho State University from 2012 to 2018. He worked as a technical leader in Research & Development at Westinghouse-Toshiba Electric Co. from 2008 to 2012. He received his Ph.D. from the Mechanical and Nuclear Engineering Department at Penn State University. He received his MS from the Computer Engineering Department at Hacettepe University and BS from the Nuclear Engineering Department at Hacettepe University. He is a member of ASME and ANS. He has served as a track co-chair, technical program committee member and reviewer for international conferences, journals as well as fellowships. He has been working as a guest and editor of top journals, such as Journal of Nuclear Engineering and Radiation Science and Advances in Engineering Science and Technology. He has produced more than 100+ publications, including peer-reviewed journals, patents, and conference transactions.
---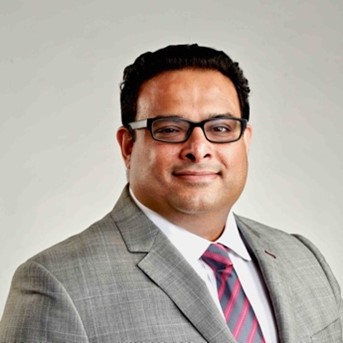 Speaker: Gautam Goel, Gestalt Strategies Inc.
Title: From Genes and Cells to Drugs: Targeted Strategies for Drug Development
Abstract: We are amidst an unprecedented revolution in every realm of healthcare/life sciences research, be it drug discovery, delivery, diagnostics, or personalized care. Data-driven patient-centric research has become the cornerstone of identifying new therapeutic paradigms. We are at a turning point where technologies generating multi-scale high-throughput quantitative biological data are only constrained by the limits of our analytical imagination. As newer technologies and research efforts emerge to collect even larger volumes of multi-dimensional data covering novel aspects of biology, we need smarter and faster means to generate actionable intelligence. In this talk, I will present several vignettes of how we have tried to bridge basic biological and genetic findings with translational therapeutic opportunities using integrated experimental and computational approaches.
Bio: Gautam is a leader in computational biology with an impactful 15-years of research and development in the biotech field. His experience of applying systems biology and machine learning spans across the wide range of basic biological research, drug discovery and clinical development. He has worked in multiple therapeutic areas such as Crohn's disease, Ulcerative Colitis, Celiac disease and Type 1 Diabetes. Most recently, he spearheaded cross-functional R&D operations as Director of Precision Medicine at a biotech startup to accelerate path to clinical development for Antigen-specific Immunotherapies. Currently, Gautam advises biotech and pharmaceutical companies on challenges in early-stage target identification, lead candidate drug discovery, and biomarker analysis for clinical development. Gautam's work has led to over 40 publications and his technical expertise includes Dynamical Systems Analysis, Machine Learning and Integrative Multi-omics Systems Biology. Gautam holds a PhD in Bioengineering from Georgia Institute of Technology, Atlanta and was a Research Fellow at Massachusetts General Hospital, Boston.
---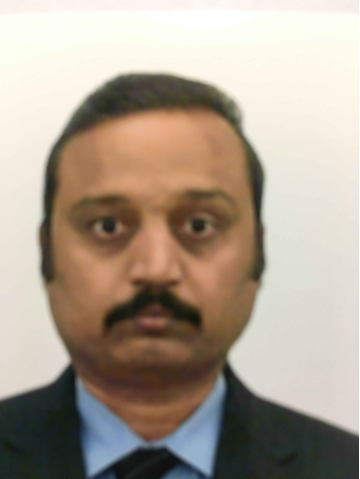 Speaker: Vivek Shandilya, Department of Computing Science, JU

Title: Crowdsourcing Recommendation System
Abstract: Crowdsourcing is an approach whereby employers call for workers online with different capabilities to process a task for monetary reward. With a vast amount of tasks posted every day, satisfying the workers, employers, and service providers who are the stake- holders of any crowdsourcing system is critical to its success. To achieve this, the system should address three objectives: (1) match the worker with suitable tasks that fit the worker's interests and skills and raise the worker's rewards and rating, (2) give the employer more acceptable solutions with lower cost and time and raise the employer's rating, and (3) raise the rate of accepted tasks, which will raise the aggregated commissions to the service provider and improve the average rating of the registered users (employers and workers) accordingly. For these objectives, we present a mechanism design that is capable of reaching holistic satisfaction using a multi-objective recommendation system. In contrast, all previous crowdsourcing recommendation systems are designed to address one stakeholder who could be either the worker or the employer. Moreover, our unique contribution is to consider each stakeholder to be self serving. Considering selfish behavior from every stakeholder, we provide a more qualified recommendation for each stakeholder. We also discuss related problems.
Bio: Vivek Shandilya did his undergraduate education in Electronics and Communication engineering, masters and PhD in computer science. His research work involves investigating and establishing the structures in the interaction of intelligent agents with conflicting & mutually unknown motivations in stochastic systems. This problem manifests in optimization & security situations of computational, biological, and socio-economic systems. He works on many related areas of computational sciences. The work involves mathematical modeling, information theory, and the design & analyses of algorithms for learning & optimization, design and development of optimization and security and recommendation systems.
---
Speaker: Mini Zeng, Department of Computing Science, JU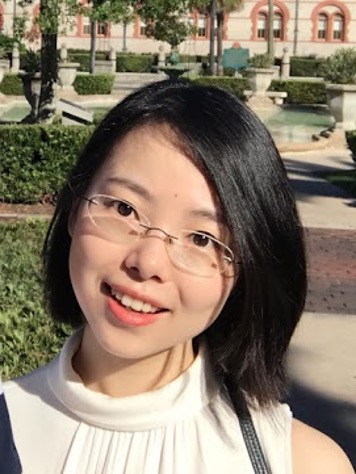 Title: Human-Computer Interaction Research based on Eye Gaze and EEG
Abstract: The eye tracking device and software could help researchers collect and analyze eye movement when using a computer. The Electroencephalogram (EEG) device could help us detect brain area activity to determine whether or not the stimuli were noticed and whether they were processed subconsciously or consciously. In this presentation, Dr. Zeng will discuss her research about Human-Computer Interaction using Eye Tackers and EEG devices. Dr. Zeng's interdisciplinary research involves human computer interaction, psychological cyber-attacks, data mining and pattern recognition on eye gaze data and Electroencephalogram signals. Psychological cyber-attacks potentially nudging users to perform vulnerable behavior such as revealing personal information. Study on eye gaze information and Electroencephalogram signals could determine whether or not the stimuli were noticed and whether they were processed subconsciously area or consciously.
Bio: Dr. Mini Zeng, Assistant Professor of Computing Science at the Jacksonville University. She receive B.S. and M.S. degree of Information System Management from Xi'an University of Architecture and Technology, M.S. and Ph.D degree of Computer Science from University of Alabama in Huntsville. Her research interests include machine learning and data mining, human computer interaction and cybersecurity.
---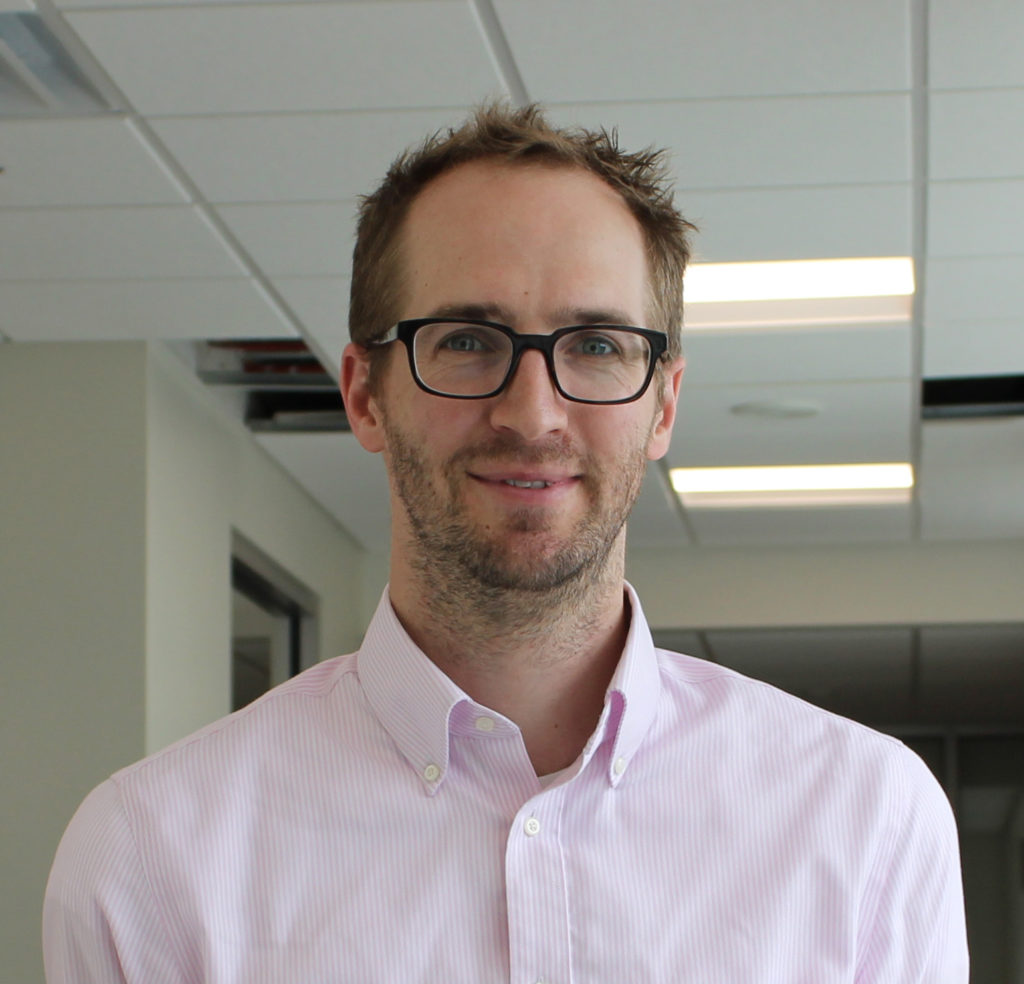 Speaker: Alex Grenning, University of Florida
Title: New Twists on a Classic: The Cope Rearrangement
Abstract: Topological and functional complexity are key to designing bioactive molecules. Synthesizing targets concisely via simple chemical means from abundant starting materials is paramount. Thus, our goal is to contribute new methods, strategies, and philosophy for simultaneously addressing simplicity and complexity in chemical synthesis. We are drawn to 1,5-dienes and 1,5-enynes derived from alkylidene pronucleophiles and allylic or propargylic electrophiles. Upon Cope rearrangement, a stereochemically complex building block bearing useful functional groups for interconversion is obtained. Thus, we aim to develop this sequence as a "toolbox" strategy for preparing topologically and functionally complex pharmaceutical leads of general value to synthetic- and medicinal chemists. We also aim to validate our strategies via select applications in complex molecule synthesis. Challenging the utility of this strategy are often kinetically and thermodynamically unfavorable Cope rearrangements and a dearth of methods for achieving this sequence enantioselectively. Thus, success for this project requires addressing these fundamental challenges through the development of chemical methods and applying the newfound understanding in the synthesis of relevant targets.
Bio: Alex is from the northern suburbs of Chicago. He received his B.A. degree from Lake Forest College under the research supervision of Dr. William B. Martin in 2007. He received his Ph.D. in Chemistry in 2012 from the University of Kansas under the guidance of Prof. Jon A. Tunge where he developed various decarboxylative and deacylative allylation reactions. In 2012, he moved to Boston University to work with Prof. John A. Porco on complex molecule synthesis, most notably the development of new routes to polyprenylatedacylphloroglucinol (PPAP) natural products and analogs. Alex's independent career began in the summer of 2014 when he joined the faculty in the Department of Chemistry at the University of Florida in Gainesville.
His broad research goal is to simplify complex molecule synthesis through the invention of novel chemical methodologies and strategies and to discover natural product-based chemotherapeutics.
Other interests include rock n' roll, guitars, record collecting, microbrews, long boarding and biking, and of course, entertaining his little girls (5 years old and 3 years old as of July 2019).
---
Speaker: Alex Borhani, Director of IT Security at CSX Transportation
Title: The Emergence of Cyberterrorism
Abstract: After the September 11 attacks, the internet became a beacon of propaganda, fund raising, coordination, and recruitment for terrorist organizations throughout the world. As traditional online efforts blossomed, so did other cyber activity, including computer intrusions in support of terrorist ideology. This presentation is intended to explain what cyberterrorism is, and highlight some of the top FBI investigations over a span of 12 years, including the very first cyberterrorism case. Furthermore, with continued escalation of Middle East geopolitical tensions, the presentation will outline the potential near-future state of cyberterrorism.
Bio: During 12 years, Alex served the FBI in the capacity of a Special Agent, Supervisory Special Agent, and Unit Chief. He specialized in Counterterrorism and Cyber investigations and is a leading expert on cyberterrorism. In 2016, he became the CISO for Web.com, the parent company of Network Solutions and Yodle, and helped implement Zero Trust and securing DevOps practices. In 2019 he became the Director of IT Security at CSX Transportation, and is leading the implementation of modern security practices for a Fortune 250 company responsible for critical US railroad infrastructure.
---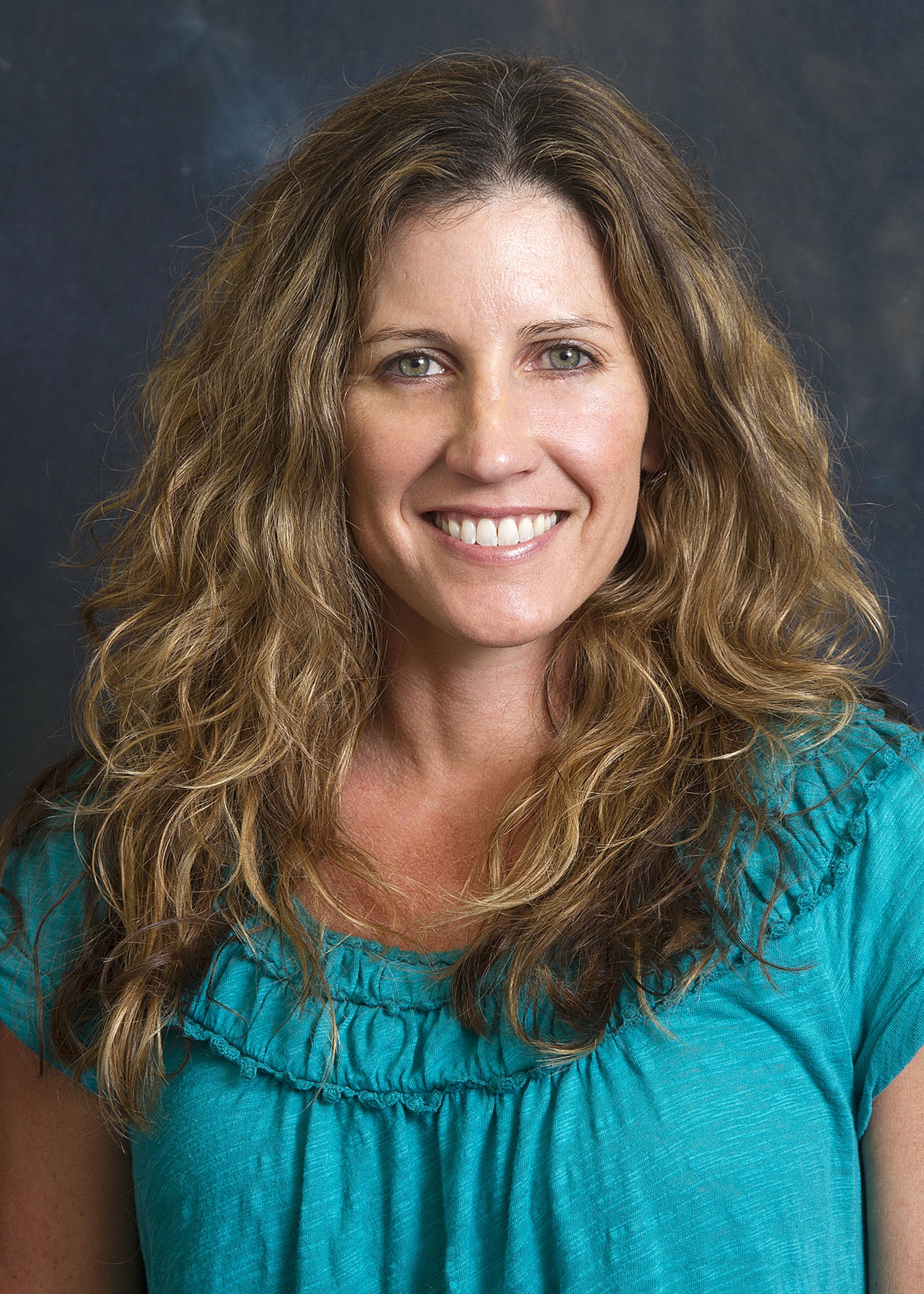 Speaker: Gretchen Bielmyer-Fraser, Department of Chemistry,JU
Title: Metal Pollution in Aquatic Environments
Abstract: Metal contaminants have been a growing problem in aquatic systems due to their many uses in modern society, especially in the development of state-of-the-art technological devices and advancements. Anthropogenic land-based sources of metal contamination include industrial discharges into streams or rivers, agricultural runoff, sewage treatment discharge, domestic stormwater runoff, and leachates from metal-based antifouling paints. In excess, metals can accumulate in both plant and animal tissues, cause toxicity, and move through the food chain potentially impacting humans through consumption of aquatic species. Research pertaining to the chemical and biological effects of metals being released into the environment is of critical research importance. This talk will discuss metal pollution in the St. Johns River and metal accumulation and effects in important keystone species such as sharks and dolphin.
Bio: Dr. Bielmyer-Fraser received her B.S. from University of North Florida and M.S. and Ph.D. in Environmental Toxicology from Clemson University. Dr. Bielmyer-Fraser worked as a Post-Doctoral Fellow in the Marine Biology and Fisheries Department at the University of Miami and then in 2008 became a faculty member in the Biology department at Valdosta State University. Dr. Bielmyer-Fraser joined the faculty in the Chemistry department at Jacksonville University in 2016. Dr. Bielmyer-Fraser has been pursuing research in the field of Environmental Toxicology with a focus on aquatic systems for 20 years. Her research examines how organisms respond to contaminant (particularly metals) exposure and analyzes the complex interactions between metals and other chemical components in aquatic systems. Mechanisms of toxicity may differ depending on contaminant exposure route, duration of exposure, water chemistry and the physiology and sensitivity of the organism. Characterizing how these variables interact to influence toxicity to organisms is a central component of Dr. Bielmyer-Fraser's research. Currently, Dr. Bielmyer-Fraser is assessing water chemistry and metal pollution in the lower St. Johns River, as well as investigating stress physiology and metal toxicology in sharks in collaboration with OCEARCH. In addition to metals, a new field of study has emerged concerning the effects of microplastics in the environment. Beginning investigations on the ingestion of microplastics by marine mammals (dolphins, whales) and other aquatic animals is being pursued. Throughout her career, Dr. Bielmyer-Fraser has mentored 55 undergraduate students in research projects (32 of whom were published), nine graduate students (four of whom have earned their M.S. degrees) and is currently supervising four undergraduate students and three graduate students at JU. In total, Dr. Bielmyer-Fraser has published 40 peer-reviewed journal articles, 13 technical reports, three book chapters, and was awarded $927,629 in grant funding.