Pre-Residency Requirements
Required Steps for Residents
Before Acceptance
After completing the admissions process, applicants will be sent further instruction and will need to complete the following steps:
Ranked list of top 3 residency locations
In-person or virtual interview with Clinical Residency Site Director
In addition to the above criteria, international dental students must also provide:
A U.S. or Canadian Dental Degree or the educational equivalent as determined by the Program Director.
TOEFL scores above the 90th percentile (270 computer, 610 paper)
Current US Visa (in case of an interview)
After Acceptance
Upon acceptance into this program, future residents are required to complete the following steps to secure their spot in the upcoming cohort:
Confirm your acceptance
Pay the deposit
Provide a copy of your malpractice insurace declaration page
Submit a copy of your dental license

If you are accepting a residency in a different state than where you are licensed, please provide proof that you have applied for a dental license in the state where your residency clinic is located

Health Records:

Measles, Mumps, and Rubella (MMR) titer
Varicella titer
Purified Protien Derivative (PPD)
Hepatitis titer
Proof of Tetanus, Diphtheria, and Pertussis (TDAP) vaccine (within 5 years)

Passed background check and drug screen. This test will be paid for by the applicant/resident
Send photo copy of ACLS/BLS card (front and back) showing expiration date. If this is produced, part of Moderate Sedation 1 course may be waived.
Moderate/Conscious Sedation current card/permit. If this is produced, Moderate Sedation 1 and/or 2 may be waived.

Signed forms for:

Resident Handbook Acknowledgement
Consent to use Resident Work
Latex Consent
Moderate Sedation I & II Commitment and Travel Acknowledgement
Optional Opportunities for Residents
Memberships
Residents are eligible to apply for the Student/Resident American Academy of implant Dentistry (AAID) Membership.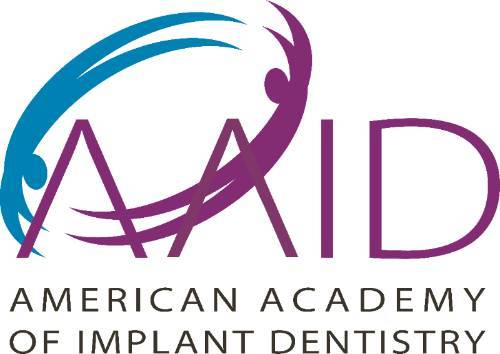 Completion of the JU Comprehensive Oral Implantology program can be used to satisfy the application requirements of multiple organizations and certifying boards in oral implantology.
Insurance
Residents have the option of participating in health insurance offered to all Jacksonville University Graduate Students. Aetna has been selected as Jacksonville University's 2021-2022 Student Health Insurance Provider. Premium rates are provided below:
Eligible students may voluntarily enroll online. Enrollment must be completed by September 15, 2021 fpr the 2021-2022 academic year. Effective dates for this academic year are August 16, 2021, through August 15, 2022.
For more information regarding Jacksonville University's student health insurance for graduate students, please visit financial services website.