Dr. Pam Crawford Mathematics Scholarship Fund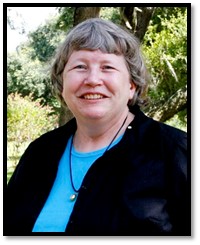 Beloved friend and faculty member Dr. Pam Crawford passed away this weekend. Dr. Crawford was a caring, dedicated colleague, educator and mentor, who served as Chair of the Department of Mathematics and as the University's liaison for the Southern Association for Colleges and Schools Commission on Colleges. She was celebrating 20 years of service at Jacksonville University this spring.
As a memorial to Pam, her family has created the Dr. Pam Crawford Mathematics Scholarship Fund.
We appreciate your thoughtful tribute gift in Dr. Pam Crawford's memory to support Jacksonville University.
Dr. Pam Crawford taught and mentored thousands of students and colleagues during her tenure at Jacksonville University, and her legacy lives on in them. We welcome your memories and messages of sympathy, which we will share with Dr. Crawford's family.