Master of Science in Marine Science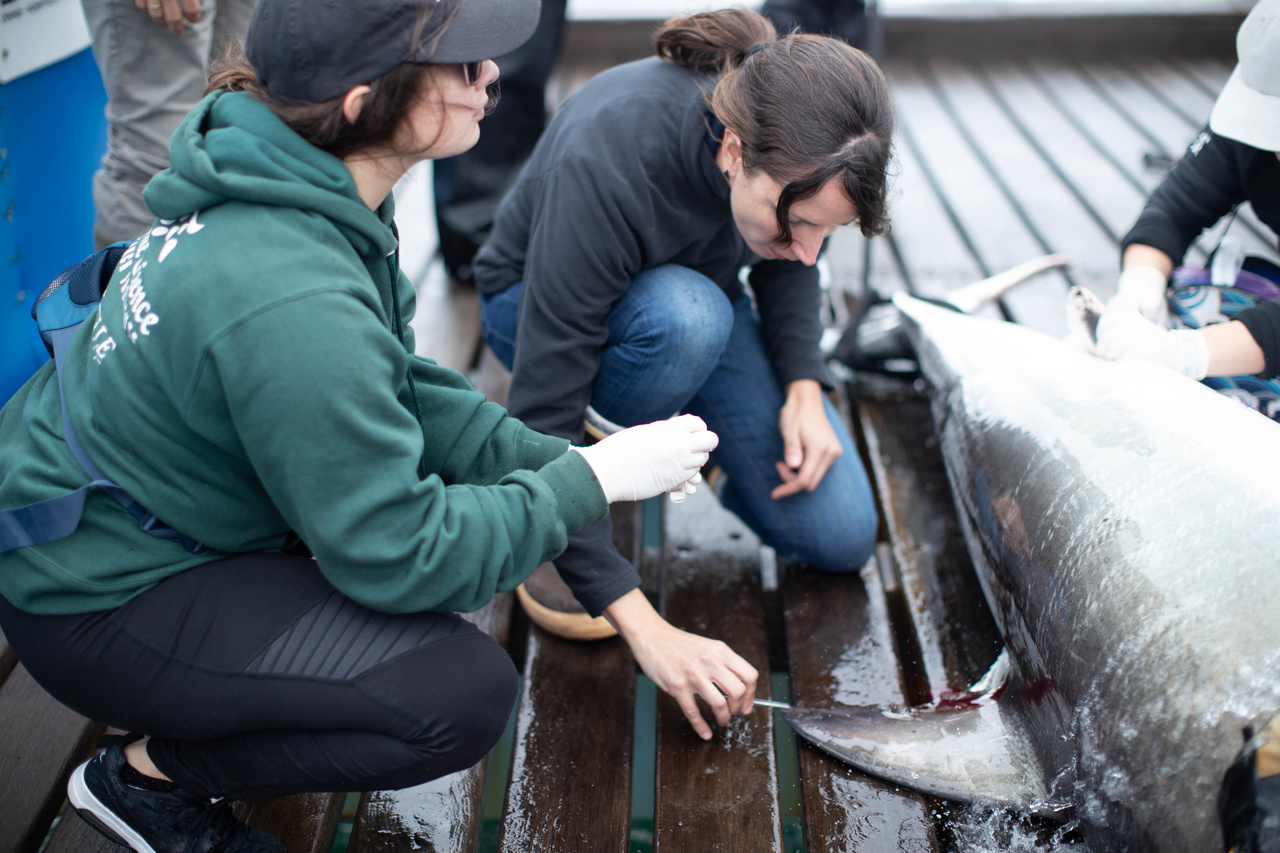 Why Choose Our Program?
J​acksonville University's Master of Science in Marine Science (MS in MSC) degree program is designed to provide graduates with the specific knowledge and skills necessary to be successful in a variety of marine-related positions in industry, government and education, or for entry into doctoral marine science programs. Our program has:
State-of-the-art vessels, aquaculture facilities, laboratories and research facilities
Experiential learning with OCEARCH, The St. Johns RiverKeeper, and Florida Fish and Wildlife Conversation Commission (FWC)
Grants, internships, and research opportunities
Experienced faculty in areas such as physical, geological oceanography, shark and marine mammal biology, intertidal and subtidal ecology, and more
Allows for further graduate study or for marine science careers in academia, government, and other employment sectors
Prepares you for research-focused marine science careers at an advanced level.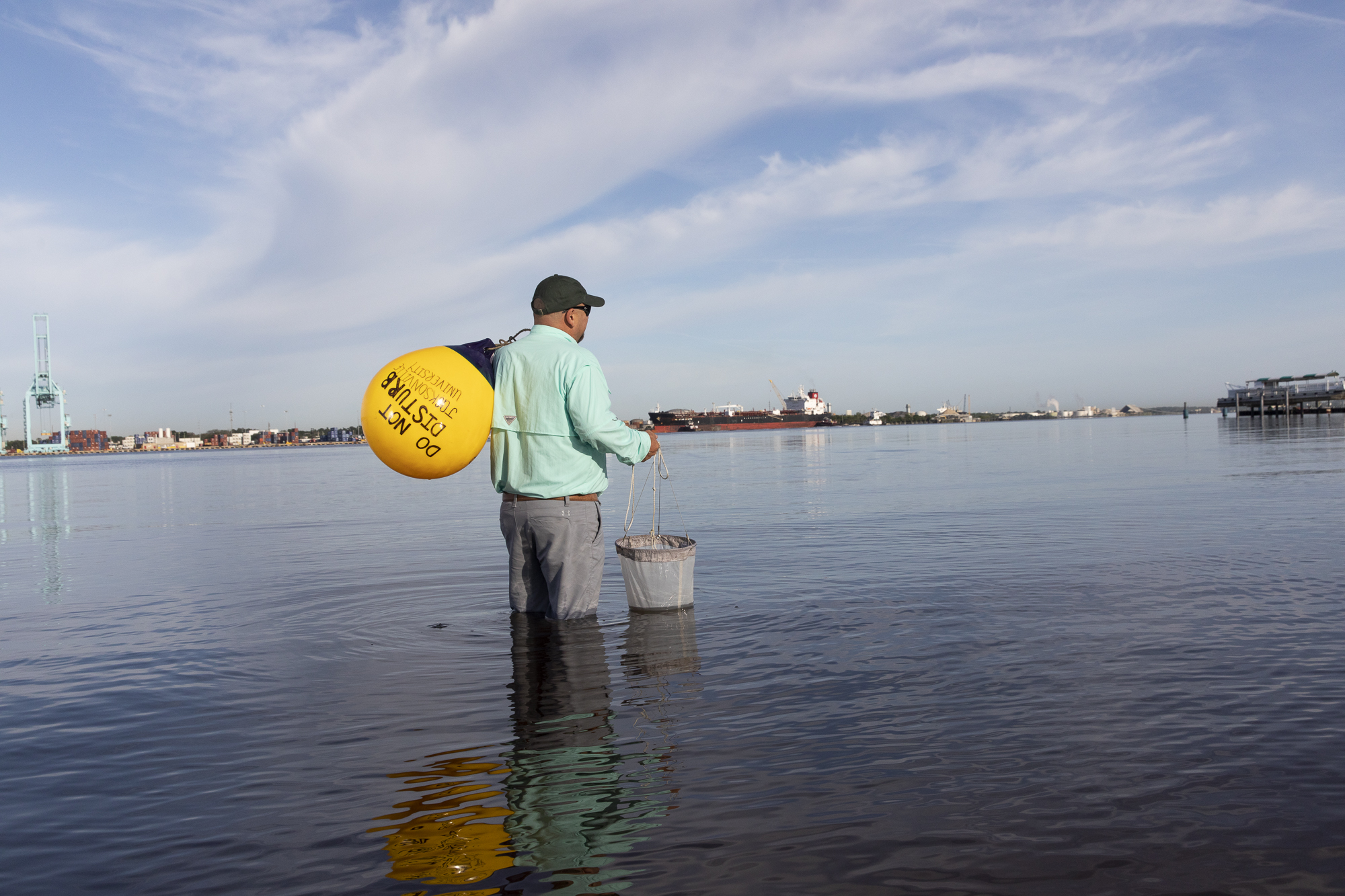 About Our Program
The program is designed to be completed in two years for full-time graduate students but may be completed in a part-time manner if done within 7 years of starting first graduate course. Students must take a core 4-course sequence and complete a proposal for their thesis research topic, or design a laboratory experience in conjunction with a graduate advisor. Thesis research is conducted through the next year, culminating in oral and written presentation of​ a thesis. Only six (6) semester hours of marine science-related graduate work can be transferred from another regionally accredited institution and applied to the MS in Marine Science at JU. Transfer credits can only be applied to elective courses.
All graduate students shall successfully complete 30 semester hours with a grade of "B" (3.0) or better in each course. Students will complete a written thesis project with an oral defense as well as required coursework.
All students shall maintain continuous enrollment in the graduate program until all degree requirements are met. If a student receives lower than a B in a core course, the student may retake one course. Two courses with grades below "B" (3.0) can result in the student being removed from the graduate program. Students are encouraged to complete their degree requirements within three years.
Hybrid Option
We are now offering students in the MS in MSC program the option to take up to 6 credit hours of elective coursework online.
How to Apply
The priority deadline to apply for Spring 2023 is February 1st.
Completed JU Application
Unofficial Transcripts for All Degrees Conferred
Statement of Intent
3 Letters of Recommendation
Under a 3.0 Potential Requests:

Resume / Curriculum Vitae
An undergraduate degree in Marine Science is not necessary for admission, however, all applicants must be accepted by the Graduate Review Committee (GRC) and must demonstrate adequate potential to successfully complete graduate level courses in the field of marine science. Students whose undergraduate specialization is not in Marine Science may be required to take additional undergraduate courses in order to qualify for advanced study.
Students not meeting entrance requirements outlined above may be admitted as non-degree seeking and be allowed to earn (6) semester hours of graduate level MSC course work at JU. Students must receive permission from the Director of Maine Science Graduate Studies before taking additional 500-level MSC courses at JU until they meet all admission requirements.
Request Information
Loading...