Master of Arts in Marine Science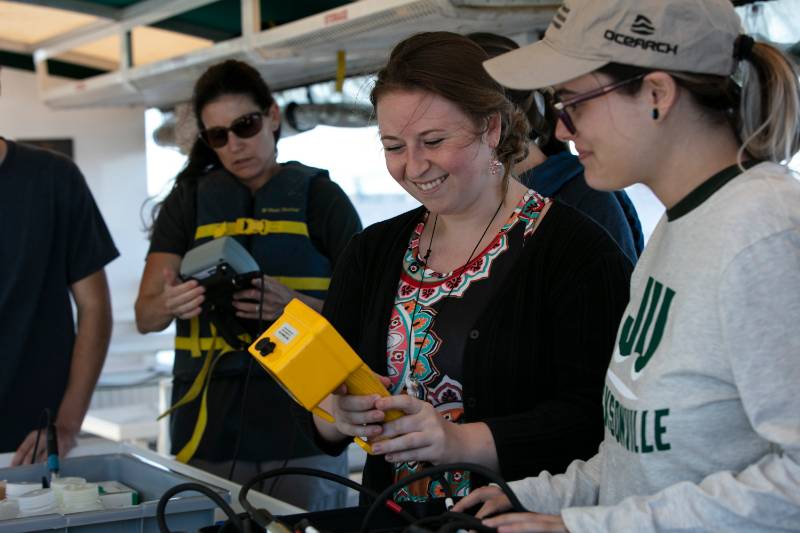 Why Choose Our Program?
J​acksonville University's Master of Arts in Marine Science (MA in MSC) degree designed to prepare students to enter the workforce as marine science professionals or prepare you for a promotion within the marine science profession. This program is open to traditional and non-traditional students.

Thesis is not required for the MA in Marine Science
State-of-the-art vessels, aquaculture facilities, laboratories and research facilities
Experiential learning with OCEARCH, The St. Johns RiverKeeper, and Florida Fish and Wildlife Conversation Commission (FWC)
Grants, internships, and research opportunities
Experienced faculty in areas such as physical, geological oceanography, shark and marine mammal biology, intertidal and subtidal ecology, and more
Through coursework and training, students will be able to translate, integrate, and apply marine science in a variety of settings and allow them to work effectively in partnership with academics, other professionals, decision makers, and the public.
Virtual Information Session
Join us for a virtual information session to learn more about our Marine Science degrees, meet with faculty, and ask questions about the admissions process.
Thursday, November 4, 2021
6:00 p.m.
Register Now
Accelerated Bachelor of Science to Master of Arts Marine Science ProgramAdd One Year, Receive Two Degrees
The Accelerated Bachelor of Science to Master of Arts Marine Science Program provides the opportunity for highly motivated and academically qualified undergraduate students to begin taking graduate courses during their senior undergraduate year with the intent of graduating with bachelor's and master degrees in 5 years.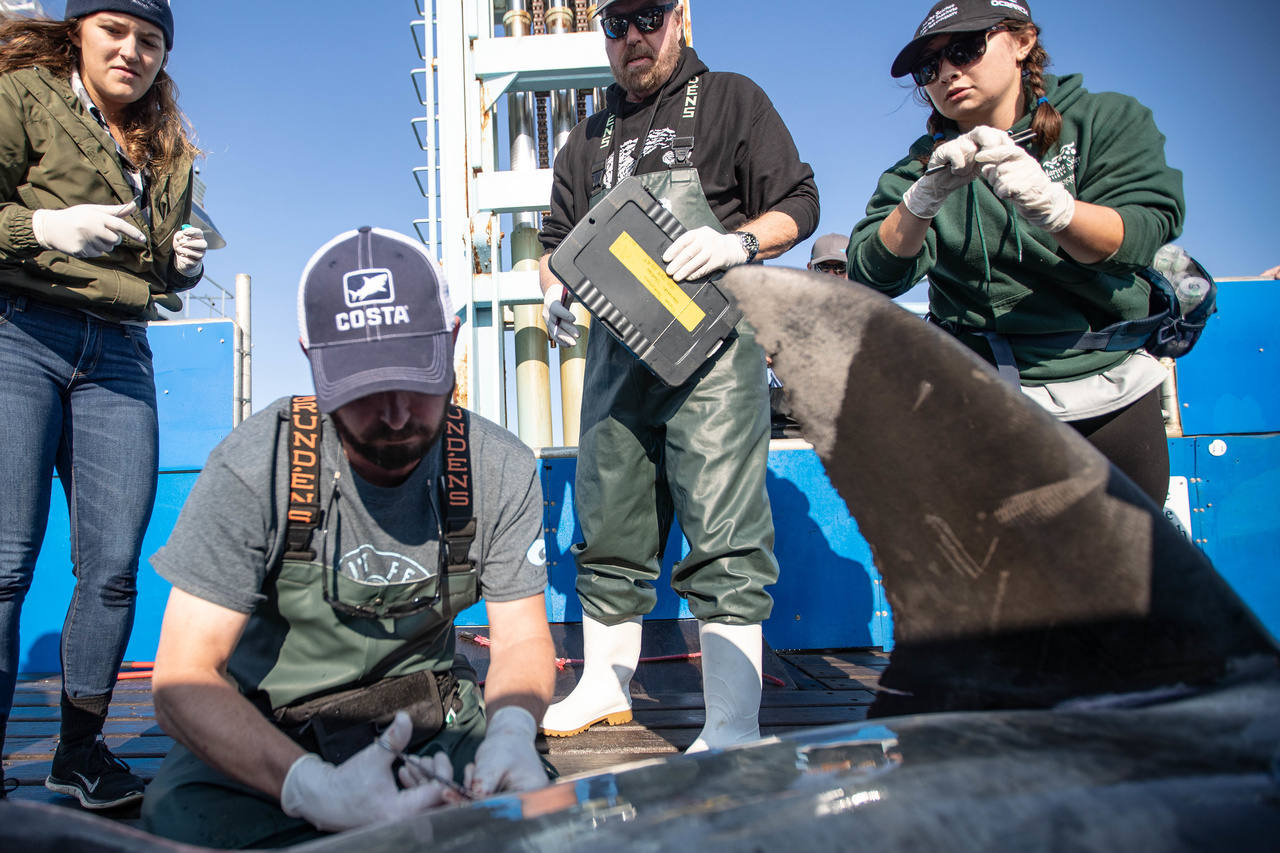 About Our Program
The program can be completed in two years for full-time graduate students or completed in a part-time manner if done within 7 years of starting the first graduate course.
All graduate students shall successfully complete 30 semester hours with a grade of "B" (3.0) or better in each course. Students will complete a comprehensive exam with required laboratory course work.
If a student receives lower than a B in a core course, the student may retake one course. Two courses with grades below "B" (3.0) can result in the student being removed from the graduate program. Students are encouraged to complete their degree requirements within three years.
How to Apply
The priority deadline to apply for Fall 2022 is February 1st. The final deadline to apply is May 1st.
Completed JU Application
Unofficial Transcripts for All Degrees Conferred
Statement of Intent
GRE / GMAT Scores
3 Letters of Recommendation
Under a 3.0 Potential Requests:

Resume / Curriculum Vitae
An undergraduate degree in Marine Science is not necessary for admission to the MA/MS in Marine Science Program, however, all applicants must be accepted by the Graduate Review Committee (GRC) to either the MA/MS in the MSC Program and must demonstrate adequate potential to successfully complete graduate level courses in the field of marine science. Students whose undergraduate specialization is not in Marine Science may be required to take additional undergraduate courses in order to qualify for advanced study.
Students not meeting entrance requirements outlined above may be admitted as non-degree seeking and be allowed to earn (6) semester hours of graduate level MSC course work at JU. Students must receive permission from the Director of Maine Science Graduate Studies before taking additional 500-level MSC courses at JU until they meet all admission requirements.
Request Information
Loading...