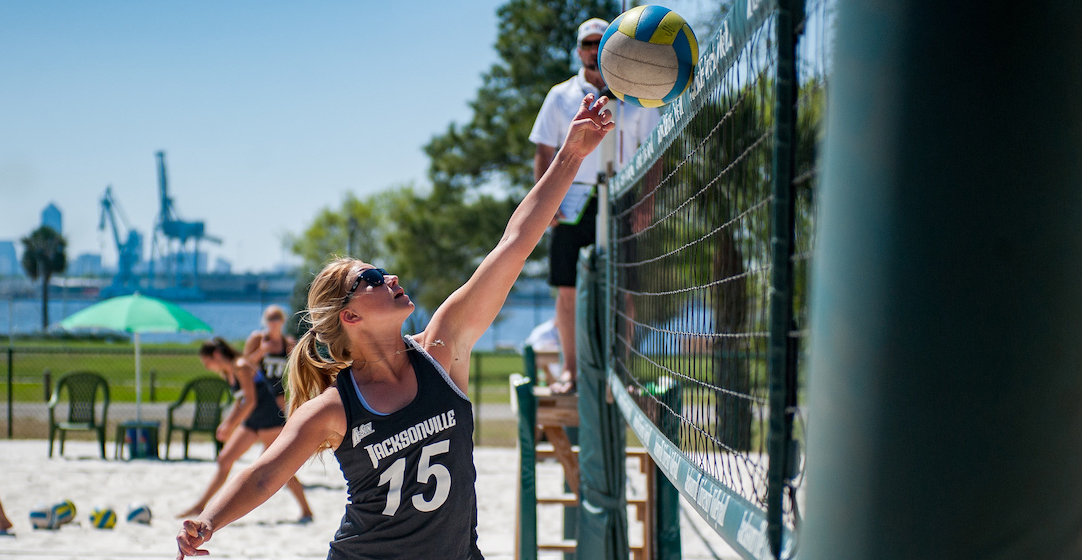 Sport Management
The sport industry is a rapidly growing and changing field in need of professionals to manage this evolution. Our degree recognizes the business and quantitative focus needed in this transformation. Sport business related jobs are expected to increase by 21% over the next decade. As such, the demand for sport-savvy individuals with strong business acumen is also on the rise. JU's MS in Sport Management will prepare you to play a leading role in this industry.
Programs & Degrees
The Brooks Rehabilitation College of Healthcare Sciences (BRCHS) offers an interdisciplinary program between the Davis College of Business (DCOB) and BRCHS: an Online Master of Science in Sport Management and a Master of Business Administration and Master of Science in Sport Management.
Upcoming Virtual Information Session
Join us for a virtual information session to learn more about the graduate Sport Management programs. Attendees will have the opportunity to meet the program director and advisor to ask questions about our curriculum and admissions process.
When: Wednesday, October 16, 2019
Where: 6:00 PM until 7:00 PM (ET)
Once you have been registered, you will be added to the attendance list. Should you have any questions or concerns beforehand, please contact us at MSSM@ju.edu.
Helpful Links
Contact Us
Dr. Carol Dole, Ph.D.
Department Chair, Sport Business; Professor of Economics; duPont Chair of Sport Business
Email address cdole@ju.edu
Telephone number (904) 256-7003