BSN-DNPLeadership Cognate
Why Choose Our Program?
The Bachelor of Science in Nursing (BSN) to Doctor of Nursing Practice (DNP) Leadership cognate was designed for nursing professionals ready to take the next step in their career — leadership. Students of the BSN-DNP program will learn to positively impact health outcomes by researching and implementing new health knowledge.
The program consists of 59 credit hours of coursework, and students will complete 1000 residency hours during the program

Faculty mentors work with students individually throughout the project phase of program
We also offer a BSN-DNP Family Nurse Practitioner cognate for BSN nurses who wish to pursue graduate education as an Advanced Practice Nurse and complete the DNP degree concurrently. If you have already earned a Master in Science of Nursing (MSN), you may be interested in our Post-MSN Doctor of Nursing Practice (DNP).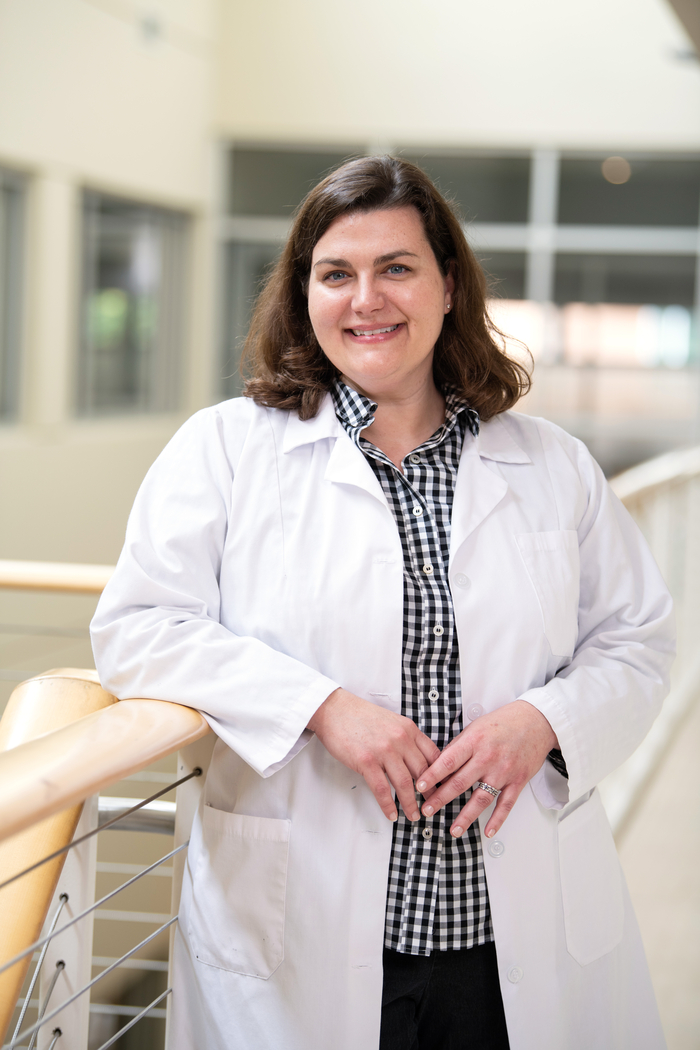 Become A Leader in Family MedicineAbout Our Program
Curriculum
All BSN-DNP Leadership students are required to complete the following coursework:
BSN-DNP Core:
NUR 514 - Nursing Leadership and Advanced Roles
NUR 520 - Nursing Theory and Research II
NUR 610 - Info Sys & Tech of Advanced Practice
NUR 630 - Epidemiology and Biostatistics
NUR 652 - Evidenced Based Practice I
NUR 660 - Ethics in Clinical Practice
NUR 670 - Leadership and Health Policy
NUR 690 - Evidence Based Practice II
NUR 702 - DNP Practice Project
NUR 703 - DNP Residency
BSN-DNP Leadership Cognate:
NUR 530

- Financial Management of Nursing Systems

NUR 531

- Human Resource Management in Healthcare

NUR 532

- Nur Leadership in Healthcare Systems

NUR 533

- Quality and Safety in Healthcare

NUR 602

- Business of Healthcare/

NUR 604 - Academic Leadership in Nursing Education
NUR 622

- Quality Management Improve Health

NUR 641

- DNP Residency Hours

NUR 642

- Leadership and Innovation
Increase Your Earning PotentialGet Ready to Take the Next Step in Your Career
Graduates of this DNP program will be ready to re-enter the nursing profession at the highest level achievable, and prepared to take on senior leadership roles.
Graduate and Post Graduate Program OptionsExplore Your Options
In addition to our Bachelor of Science in Nursing to Doctor of Nursing Practice (BSN-DNP) Leadership program, we also offer other options, including a Post-MSN DNP for students who already have a Master of Science in Nursing (MSN).
How to Apply
Completed JU Application
Unofficial transcripts from Colleges & Universities with All Nursing Coursework & Nursing Degrees
Nursing GPA of 3.3 or higher on a 4.0 scale
Resume or Curriculum Vitae
Statement of Intent
Copy of current RN license
A background check will be required for students participating in clinical practice
The following may be requested of students with a GPA of 3.0 or lower

GRE/GMAT scored
Letters of Recommendation
Request for Information
Loading...
Contact Information Keigwin School of Nursing
Phone: (904) 256-7000
Quick Links