Davis College and the STEAM Institute Financial Technology (FinTech)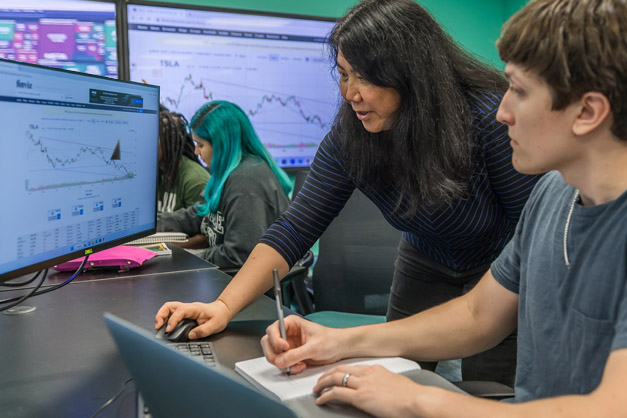 What is FinTech?
Financial Technology, or FinTech, is an area of study that combines finance, computer science, business analytics, data science, and advanced technologies. FinTech experts are in high demand, automating business processes and developing predictive technologies for enterprising firms and industries.
The FinTech program at Jacksonville University is the first of its kind in Northeast Florida, which is a burgeoning hub for FinTech companies such as Black Knight, Deutsche Bank, FIS, SoFi, and more. A collaboration between the Davis College of Business and Technology and the STEAM Institute, FinTech is offered as a major for undergraduate students and as an MBA concentration for graduate students.
Learn more about the undergraduate and graduate programs, the FinTech Lab, and the competitive career opportunities available to you when you graduate.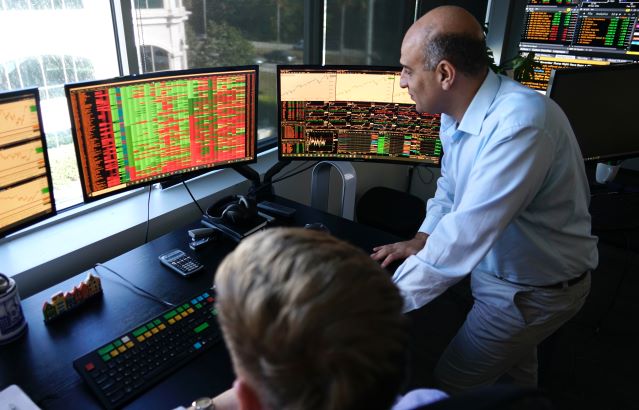 Hands-on ExperienceThe FinTech Lab
This cutting-edge space in the STEAM Institute is designed for you to get familiar with the industry-standard tools you'll use after graduation.
Use AI software, mobile applications, financial programs, lab spaces, geographic information systems, and other technologies to support your understanding of wealth management, banking, and financial services.
The Modern Market Career Opportunities
Jacksonville, Florida, is a leader in the FinTech industry: home to over 20 major banks, insurance companies, and Fortune 500 investment firms.
Jacksonville University's FinTech program is right in the midst of it.
FinTech students receive experiential training in the STEAM FinTech lab, intern at top investment firms, and join conversations with local experts about the modern business market—preparing them for competitive careers in business industries. FinTech experts go on to work in education, retail banking, fundraising, investment management, cryptocurrencies, app development, and more.
Contact Information Davis College of Business and Technology

Email: dcob@ju.edu
Quick Links