Stein College and Davis College Entrepreneurship Minor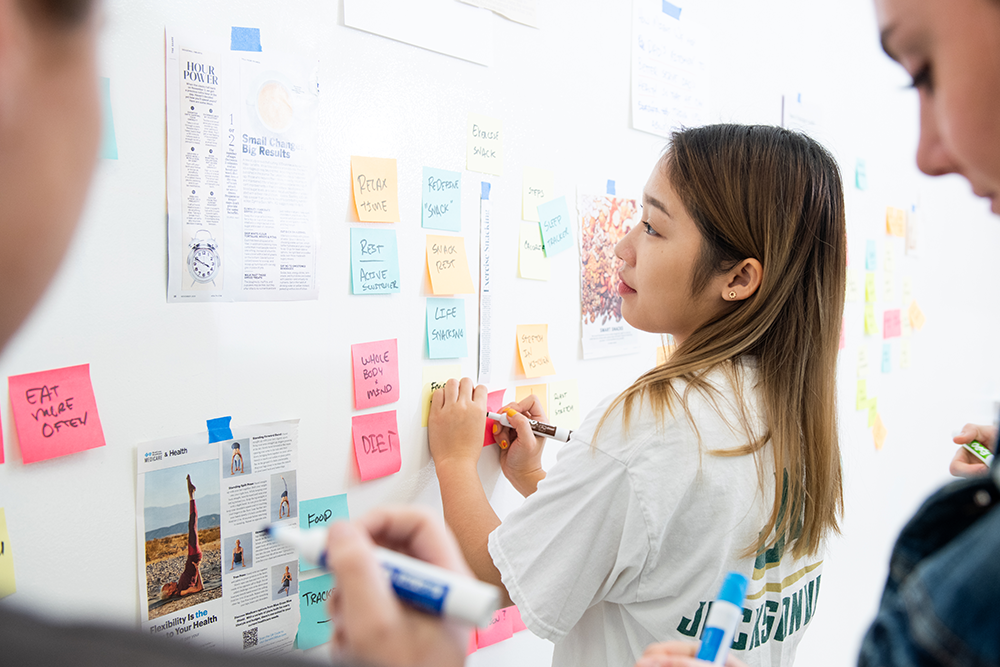 Create without constraint.Why study Entrepreneurship?
Entrepreneurship plays a crucial role in the way new ideas, opportunities, inventions, and technologies are created and introduced into the global marketplace.
The minor provides you with a group of courses that enhance your major field of study. These courses merge creativity and design thinking with business management, marketing, and finance to help students build an entrepreneurial mindset critical to a successful business practice. If you are looking to bring creativity to your profession — whether you are interested in starting your own business, working for a new venture, or becoming involved in new venture creation within an established organization — then the Entrepreneurship minor is a great choice to get started.
Enroll in Entrepreneurship
If you are a current student, you can add the Entrepreneurship minor to your degree plan by talking to your advisor.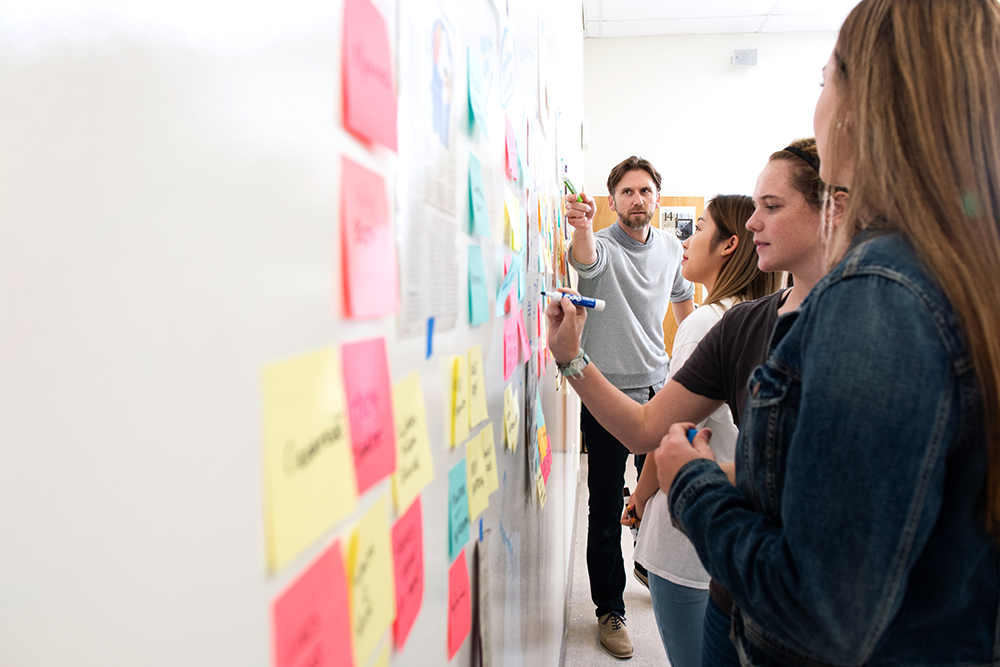 Versatility by designYour Classes
Students must complete:
MART 141 Design Thinking
MART 342 Brand Strategy & Visual Systems

(or) MKG 301 Principles of Marketing

MGT 381 Entrepreneurship
Students must then complete one course from the following list:
MUS 321WR Entrepreneurship in Music Industry
MUS 317 Music and Intellectual Property Law
CS 302 Software Design & Development
CS 355WI Project Management
ENGR 212 Design for Reliability and Manufacturability
MART 441 Creative Entrepreneurship
MK 438 Marketing Strategy
systemic problems, systemic solutionsThe Modern Market
Students enrolled in the Entrepreneurship minor are engaged with concepts, tools, and techniques to
solve the most pressing challenges of today's society. At the heart of the minor is d
esign thinking—inherently positive, constructive, and experiential—which addresses the needs of the people who will consume a product or service and the infrastructure that enables it.
How can we advance green electronics in order to prevent a global e-waste crisis? How can we modernize markets to address malnutrition and food deserts? Often solutions to issues such as these come from the introduction of an innovative product or service into the current market or by creating new markets altogether; and it takes a range of experts to effectively solve these large-scale problems.
We therefore teach our students the importance of interdisciplinary education in business, technology, and design as well as humanistic values such as resiliency, curiosity, persuasiveness, and integrity.
News from the STEAM Institute
Request for Information
Loading...
Contact Information Stein College and Davis College
Phone: (904) 256-7652
Email: redelen@ju.edu
Quick Links