Our Common Thread The vital St. Johns River
It's the heartbeat of our city -- the lifeblood of our region. And our future is intertwined with its health and vitality. That's why Jacksonville University and JAXPORT are uniting in a shared purpose. We're bringing together research, education, and global commerce in a mission to educate and engage the community.
Pause the background video.
Play the background video.
The PartnershipEducation leads to passion.
We believe that the St. Johns River is worth protecting. We also believe the best way to protect the river is to teach our neighbors about all the ways their lives are connected to it. Our hope is that, the more they learn, the more they'll fall in love with the St. Johns, and the more they'll want to preserve it for generations to come.
Jacksonville University & JAXPORT: Connected
It's the heartbeat of our city, the lifeblood of our region, the centerpiece that connects us: the majestic St. John's.
Alive and alluring, wild and winding, this active epicenter powers a vibrant ecosystem and a thriving economy, linking us to one another and to a promising future.
Within these dark churning waters, an invitation to a greater calling awaits to explore, discover, and engage; to respect, value, and protect through this magnetic current, this vital artery, this breathtaking beauty.
We are all connected.
Free DownloadsLesson Plans & Activity Sheets
We are excited to have coloring pages, word scrambles, fact sheets, and fully developed lesson plans ready for you to use in your classroom or at home. Please help yourself!
Research & Education Expertise that serves the greater good
For decades, scientists and students at Jacksonville University's Marine Science Research Institute have studied the river and its diverse ecosystems. Connected is an open invitation to explore, discover, and engage with the beautiful St. Johns River, and it's a call to respect, value, and protect this vital natural resource.
We love teaching about our river.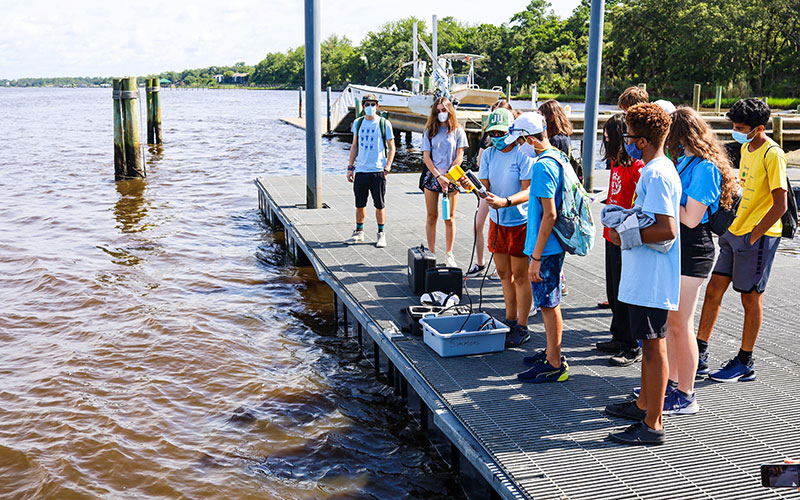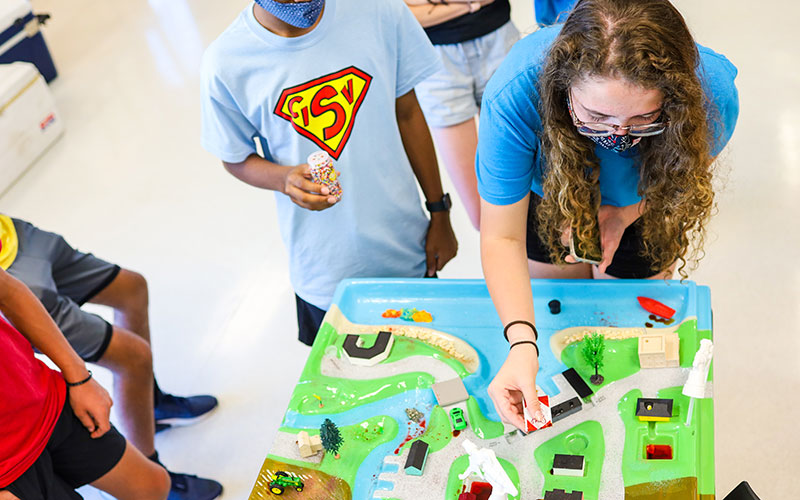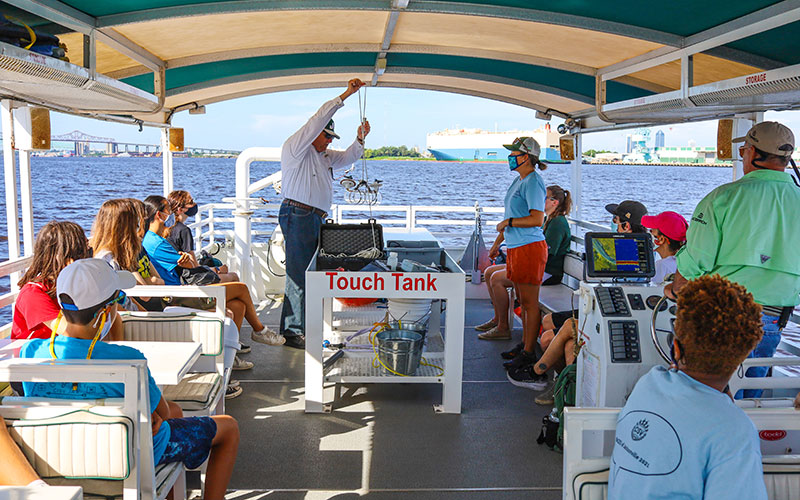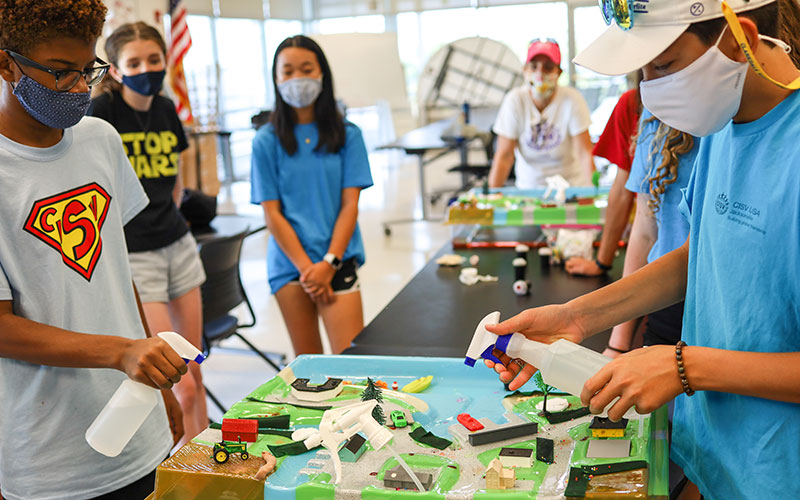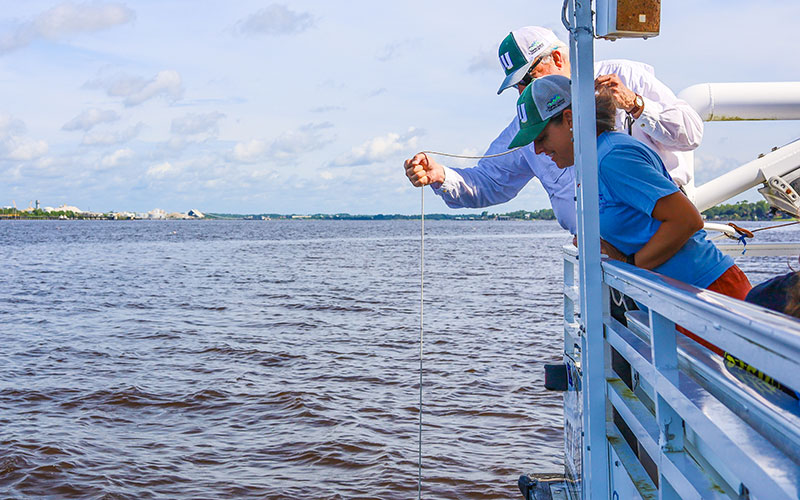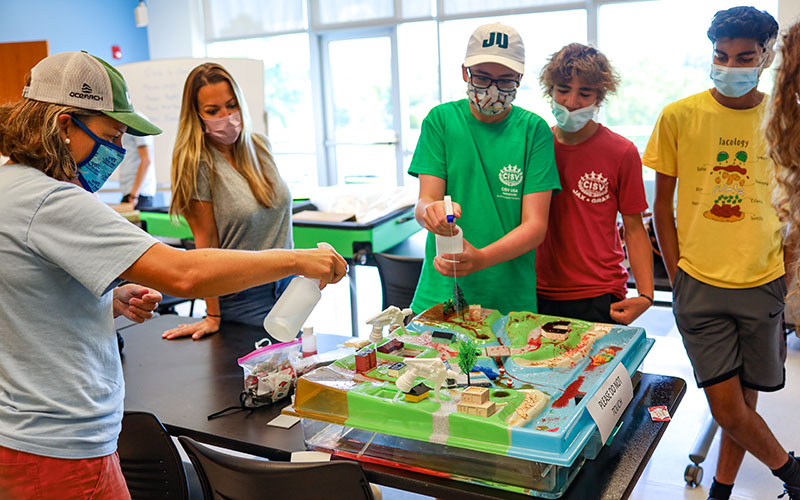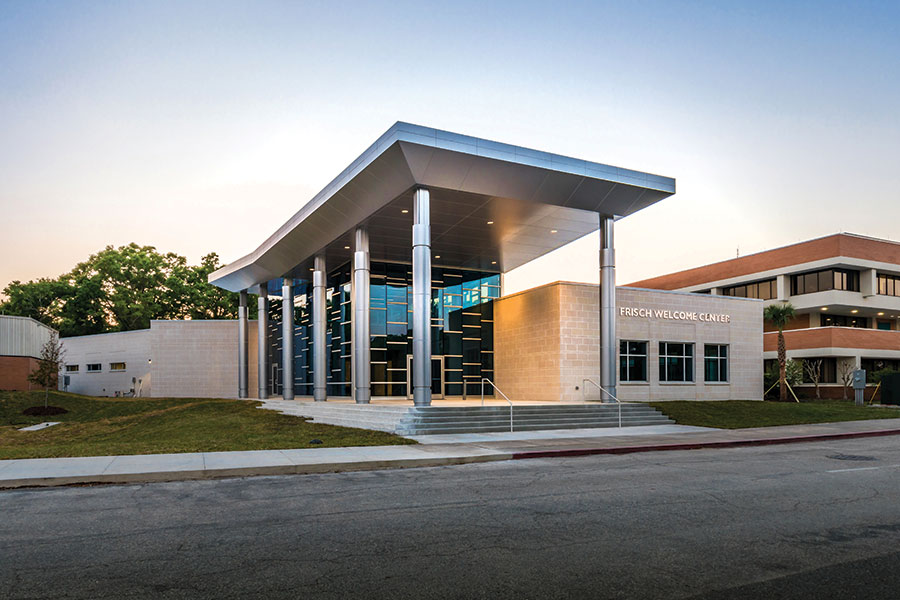 Jacksonville University
Named one of the Best Regional Universities in the South for more than 15 consecutive years by U.S. News & World Report, Jacksonville University is a premier private institution in northeast Florida. Founded in 1934, the University offers more than 100 majors, minors, and programs, including in-demand degrees in Nursing, Business, Biology and Marine Science, and Engineering, as well as those in the more contemporary and specialized fields of Aviation, Communication Sciences and Disorders, Film, and Sports Business.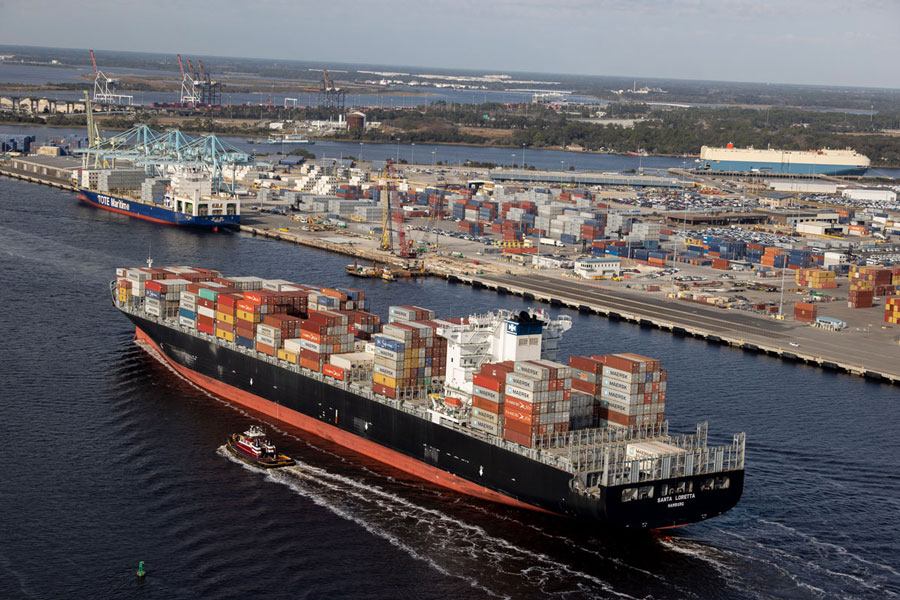 JAXPORT
JAXPORT is Florida's largest container port and one of the nation's busiest vehicle-handling ports. An international trade seaport located at the crossroads of the nation's rail and highway network, JAXPORT offers global connections to 140 ports in more than 70 countries. As one of the nation's 17 Strategic Seaports, JAXPORT also plays an important national security role, standing on-call 24/7 to move military cargo for national defense, foreign humanitarian aid and disaster relief. It is the only port in Florida with this designation.
Invite Us
We'd love to visit your classroom or organization to share information about the St. Johns River. To request a visit, please complete this form.