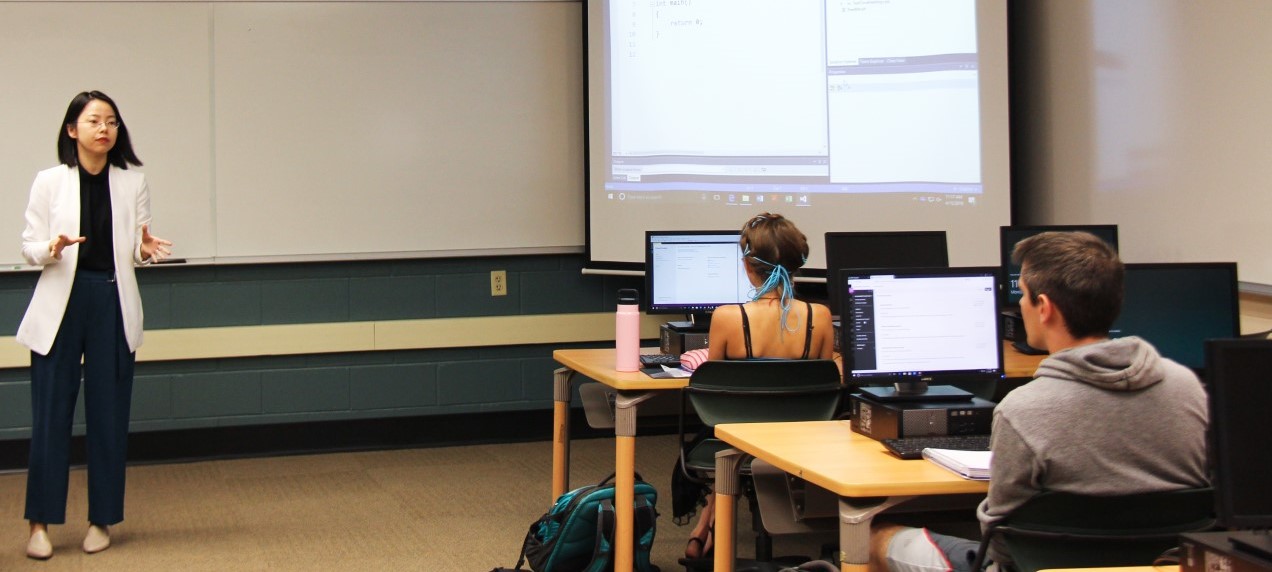 Computing Science
Related Links
Contact
Computing Science Department
Computing Science Department
2800 University Blvd N
Jacksonville, FL 32211
​​​Jacksonville University's Department of Computing Science is part of the School of Engineering & Technology in Davis College of Business. The department offers both major and minors in Computing Science and Cybersecurity.
We encourage students to gain additional hands-on experience through internships and research with the faculty. Students who wish to participate in undergraduate research may do so by registering for Independent Student courses with particular faculty members.
Our faculty offer a broad range of expertise and are here to help our students grow and succeed. We combine the values of a liberal arts institution with scientific training in order to prepare our students for a wide range of employment and professional programs.​​​​
Why JU Computing Science?
All the CS classes are taught in computer classrooms. This way classes are conducted with practical, hands on examples and every student can practice their skills. We have a high end Apple computer lab where students practice iOS programming. We also have Android, iPad, and Surface tablets for student use in their Mobile Application Development courses and in various other courses.
​We maintain a small class size (no more than 22 students per class). We have a close 1-1 relationship with our students and advisees.
The JU CS curriculum includes unique classes on emerging technologies, such as Mobile Application Programming (Android, iOS, and Windows) and Web Programming. We also put great emphasis on CS fundamentals such as programming, computer networks, data structures and algorithms, and hardware design.​
There is a growing technol​ogy industry in the Jacksonville area. We have a CS advisory board whose members include successful CS graduates who are working in local industry. They offer advice to keep our curriculum current and help our faculty and students to keep up to date with emerging technologies.
Students have completed internships or secured employment at companies including:
Baptist Health
Blue Cross Blue Shield
Capernaum, Inc.
City of Jacksonville
Core Realty
CSX
Deutsche Bank
Duval County School Board
Arnold S. Goldin & Associates
JEA
Johnson & Johnson
Lockheed
Parsons
R3Global International
RealSense
Safari
Starfield
US Assure
US Navy
Vistakon
Web.com
JU's EPIC program, CoWork Jax partnership help Jacksonville area earn No. 2 spot in tech ranking
Jacksonville ranks as one of the best cities for tech outside California and New York in a new study by a leading business intelligence firm, and JU is being singled out for its importance in helping foster that thriving start-up …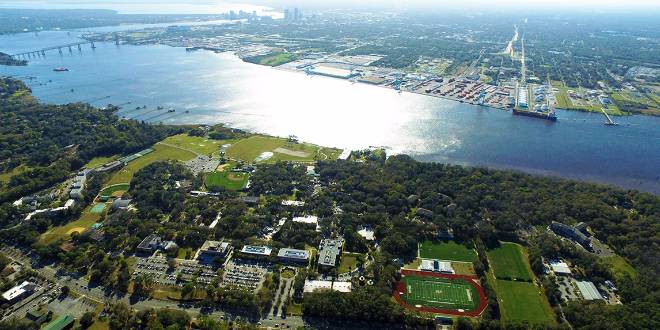 'Let's Code Physics' teaching method gains national attention for Prof. Brian Lane