Theatre Programs Linda Berry Stein College of Fine Arts & Humanities
The study of theatre is vital to the liberal arts component of a university education. The study of theatre enhances communications skills, creative and critical thinking, cultural awareness, and broadens a student's knowledge of literature and history.
Theatre Arts offers two degrees: the Bachelor of Arts in Theatre Arts and the Bachelor of Fine Arts in Theatre Arts with concentrations in acting and technical theatre.
Outcomes & Careers
A number of Jacksonville University Theatre Majors enjoy successful careers in the entertainment industry. Among them are: Broadway stage veteran Terrence Mann (Javert in "Les Miserables", the beast in "Disney's Beauty and the Beast", King Arthur in the recent broadway revival of "Pippin"), Jay Thomas, award-winning actor who starred on network television in "Murphy Brown", and in the hit movie "Mr. Holland's Opus", Leanza Cornett, Miss America 1993 and Lifetime Network television personality; Shawnae Jebbia, recent Miss USA and an ESPY television personality: Milt Skelton, a Second City TV alumnus and owner/operator of a Chicago community theater; and Bruce Helford, executive producer of hit TV shows including "Roseanne" and "The Drew Carey Show".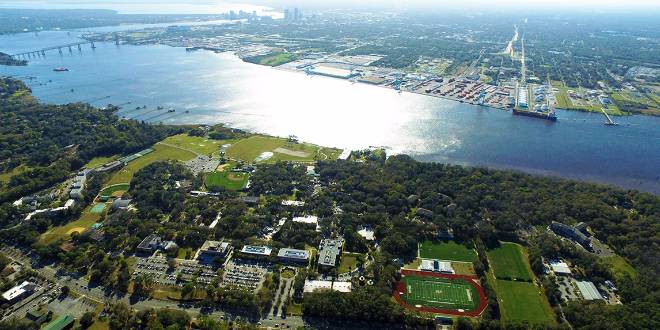 Stein College 60th celebration to feature classical music stars Jamie Barton, Jake Heggie