Department of TheatreUndergraduate Programs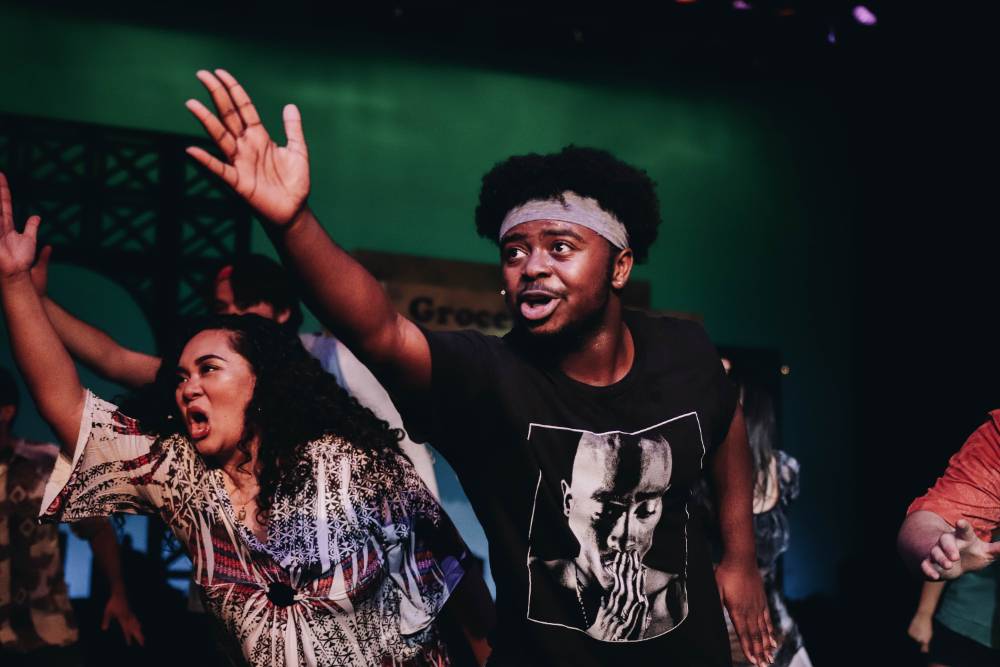 Theatre at JUBecome Your Wildest Dreams
The Department of Theatre at Jacksonville University is a premier arts education institution that offers individualized theatrical artist training through a liberal arts framework. We are located on the JU main campus, just minutes from downtown, the beach, and major artistic hubs in the region.
The Department of Theatre provides theatrical artists including actors, designers, stage managers, technicians, and others the chance to interrogate their own artistic competencies and talents, while working with a close-knit department that is focused on innovation, personal growth, and professional development. We truly believe our success is rooted in the artistic and creative exploration of unselfish collaboration, which promotes risk-taking and bold artmaking.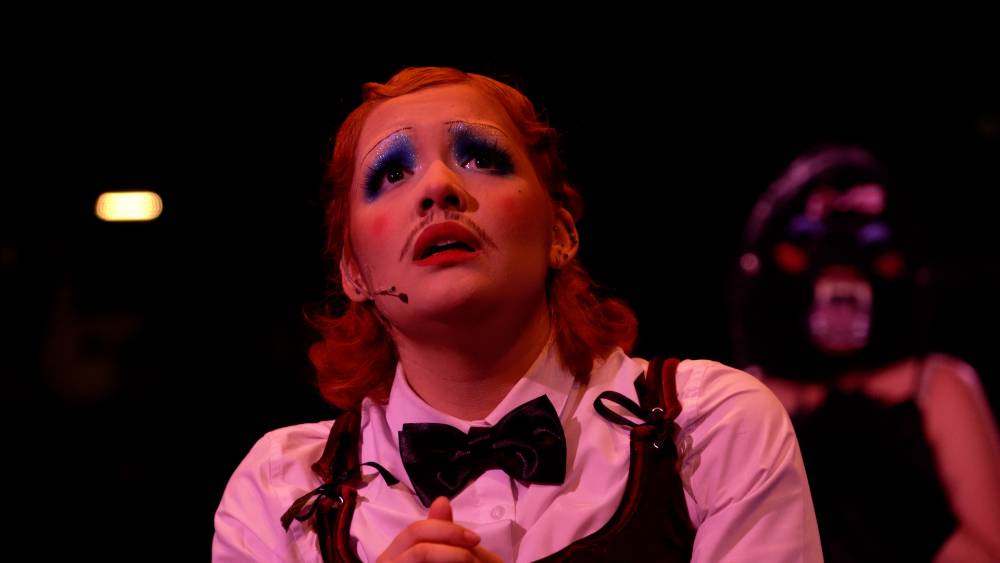 Our ApproachImagination Reimagined
The department offers both B.A. and B.F.A. degrees with concentrations in performance (acting) and technical theatre. The department produces work that serves the campus community and extends to the local Jacksonville community and the Northeast Florida arts community.
Graduates of the program enjoy work across many facets of entertainment industry. Our actors can be seen on stages across the country and on major networks and platforms such as AMC, HBO, NBC, Netflix, and more! Our technicians and designers are managing theatres, working in theme park design, and consistently developing innovative practices in their fields.
Get StartedDegree Programs
The Department of Theatre is committed to the artistic and academic success of its students. The Department offers a Bachelor of Fine Arts (BFA) in Theatre and a Bachelor of Arts (BA) with concentrations in either performance or technology. Our comprehensive degree programs are designed for the student seeking careers as professional actors, designers, and for the student seeking advanced degrees.
The BA degree in Theatre will provide students with a well-rounded structure and background in liberal arts as well as extensive studies in various aspects of theatre. The BA curriculum is structured to allow students to minor in other subjects of interest as well as double-major. This degree is well accepted if the student actor plans to attend graduate school.
The BFA degree is a pre-professional degree, dedicated to training and preparing students for a professional career in theatre that is competitive with current industry standards. A JU Theatre Major has opportunities to perform major roles for the stage beginning in their first year at
college and set/lighting design students will see their work produced on our main stage as early as their junior year. Our students enjoy small class sizes, one on one instruction, hands-on experience, individual mentoring and a high degree of professionalism.
Entrance into the BFA program requires an audition, portfolio review or letters of recommendations from peers.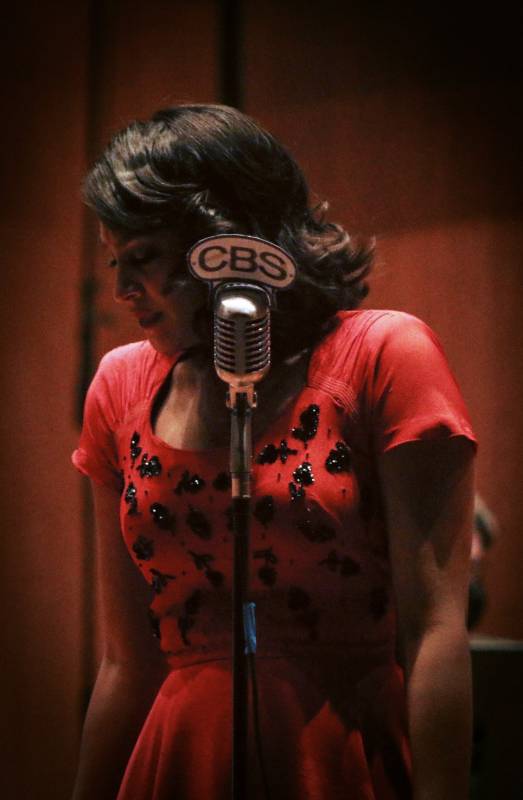 Performances
Within the Stein College, the Department of Theatre physically lives in Swisher Theater, a 22,000 square-foot, 400-seat proscenium space with functioning classrooms, scenic and allied arts and crafts shops, and faculty offices. The theater is the physical intersection of educational programming in theatre, dance, and music. It is also used by the university community at large for other shows, gatherings, and ceremonies. The department also has access to a 100-seat
Blackbox theater, a large concert hall managed by the Department of Music, and another intimate space, Studio North, managed by the Department of Dance. Many of our students also enjoy collaboration with JU's Film Studies Program, serving as actors for short films, theses, animated work, and other projects.
Please explore our Instagram page below, to see photos from our previous productions and performances.
Theatre Faculty
Erik DeCicco, Ed.D,

Assistant Professor of Theatre and Department Chair
Dr. DeCicco was born and raised in Jacksonville. He graduated from Stanton College Prep, Jacksonville University, earned an M.F.A. in Acting at The University of Louisville, and an Ed.D. from The University of New England. Erik has acted and directed throughout the Northeast Florida area and has been seen at the Alhambra as Cogsworth in Beauty and the Beast and King in Big River. His credits include: Jump Man! A Mario Musical (2014 NYC Fringe Best Musical Winner), Amadeus, Seminar, Phantom, Next to Normal. TV: AMC's Making of the Mob, Mysteries at the Museum. Directing: The Mystery of Edwin Drood, Metamorphoses, In the Heights, Legally Blonde, Urinetown, Little Women, The 39 Steps, Weird Romance, Into the Woods, Little Shop of Horrors, Once on This Island, Xanadu. He co-starred in the upcoming feature film, Albert and Claude.
Deborah Jordan,

MFA, Professor of Theatre
Deborah Jordan is a Professor of Theatre and Program Head of Acting/Directing. She received her M.F.A. in Performance from The Ohio State University and a B.A. in both Theatre and Humanities from the University of Houston, TX. Before joining the JU Theatre faculty Deborah founded two independent, professional theatre companies: Characters, Inc. (Founder, Executive Director), and The Jacksonville Stage Company (Founder, Artistic Director). Deborah is an award-winning actor, director, and playwright with numerous regional and national credits from such notable theaters as The Alley Theatre, Houston, Texas, Contemporary American Theatre Company (CATCO), Columbus, Ohio, and the Houston Shaw Festival, Houston, Texas. She has distinguished herself at The Seven Devils New Play Foundry (formerly The Seven Devil's Playwrighting Conference) in McCall, Idaho debuting her play, The Calling, and workshopping her newest play, Ian Stories; Notes from the Other Side. Directing credits include Romeo & Juliet, Eurydice, All My Sons, Buried Child, Twelfth Night, Who's Afraid of Virginia Woolf?, The Drowsy Chaperone, Hamlet, The Laramie Project, Ragtime, the musical, Seminar, Side Man, ART, WIT, and Laughter on the 23rd Floor. Acting: Mrs. Warren's Profession (Kitty Warren), God of Carnage (Veronica), Twelfth Night (Maria), Heartbreak House (Ariadne), The Three Sisters (Olga), The Memory of Water (Mary), Ghosts (Mrs. Alving), and After Ashley (Ashley)
Kristin Livingston, Adjunct Faculty in Acting, Stage Management, and Arts Management
Mikey Livingston,

Adjunct Faculty in Technical Theatre
Brian Niece, Adjunct Faculty in Acting
Performing Arts Programs
The School of Performing Arts offers several other programs of study. Learn more about the programs at
Contact Information School of Performing Arts
Quick Links