School of Performing ArtsBachelor of Music Education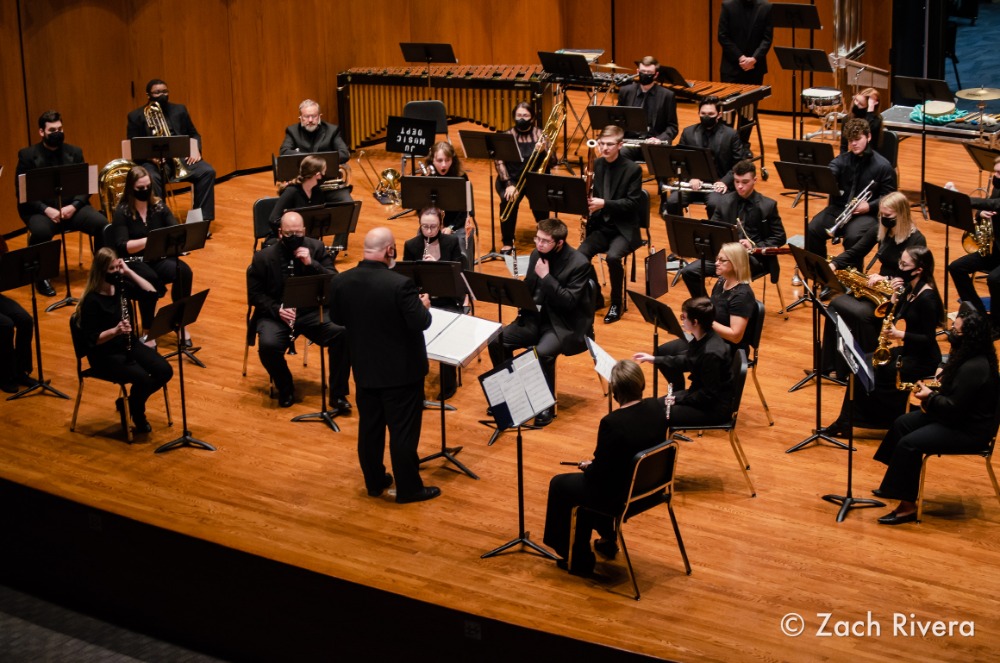 Why Choose This Program?
An accredited institutional member of the National Association of Schools of Music since 1931, the Department of Music at Jacksonville University is dedicated to providing excellent programs of study in Music within the context of a strong liberal arts education. Guided by a distinguished faculty of performing artists, teachers, composers, and scholars, our students take advantage of the cross-disciplinary opportunities of the School of Performing Arts—a place where music, dance, theater, and visual arts intersect in a dynamic creative community.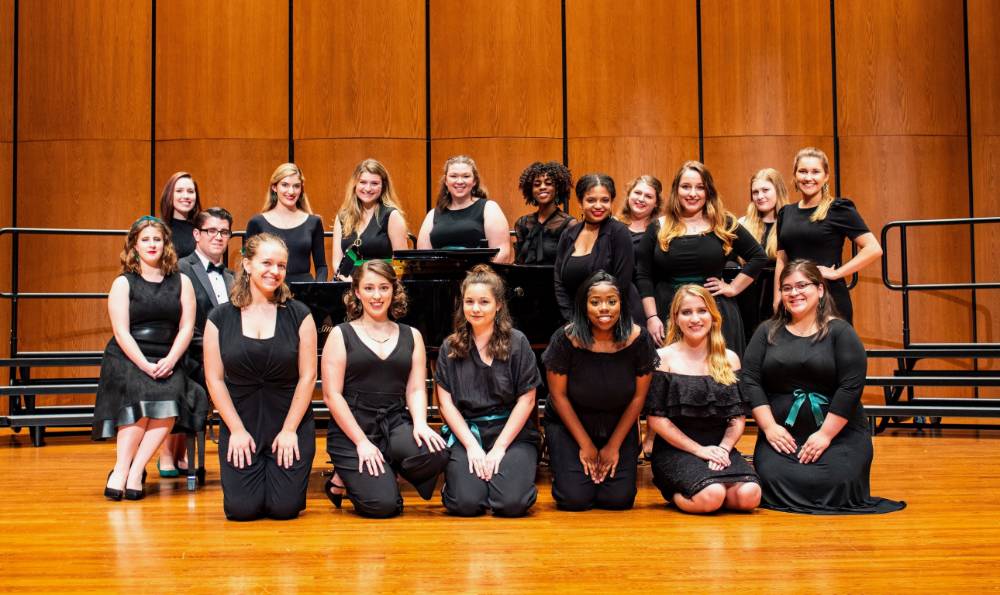 Bachelor of Music EducationCurriculum
Bachelor of Music Education degree students pursue concentrations in Vocal or Instrumental Music; upon completion of coursework, students are prepared to earn a certification to teach K-12 Music in the public schools of Florida and most other states. The BME emphasis includes private instruction in the student's primary instrument, ensemble opportunities of varied size and scope, instruction in standard music core subjects such as theory, aural skills and history, and advanced topics including conducting, contemporary music, orchestration, counterpoint, and courses in instrumental or choral methods and literature. A cumulative recital showcases performance achievements during the student's senior year. The capstone project is the Music Education Internship (or "student teaching") during which the student teaches full time under the mentorship of a supervising public school teacher.
Sample Courses
Essential Keyboard Skills
Theory I, II & III
Theory Lab I, II & III
Intro to Music Technology
Music Profession
History of Music
Applied Pedagogy
Secondary/Elementary School Methods
String Methods
Brass Methods
Music Education Student Teaching
American and World Music
Admissions Requirements
Music Education majors are required to audition to determine entrance into any degree program or minor in Music and to determine talent scholarship awards for qualified students. During this process, students will have the opportunity to showcase their talents and to experience firsthand JU's performance and art facilities. For more information on the audition requirements, visit www.ju.edu/audition.
Performing Arts Programs
The School of Performing Arts offers several other programs of study. Learn more about the programs at
All Performing Arts Programs
Contact Information School of Performing Arts
Quick Links