Visual ArtsGraphic Design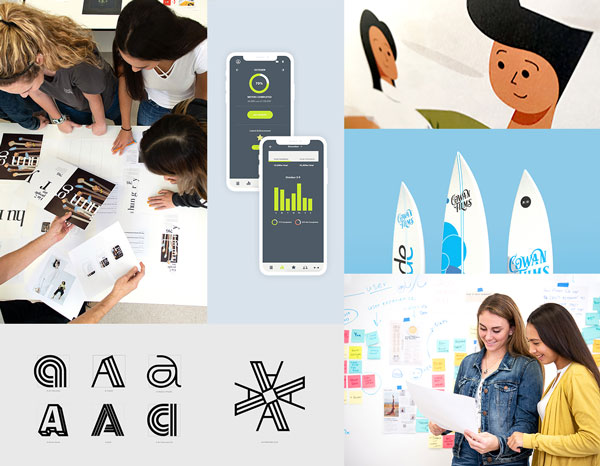 BA or BFA with concentration in Graphic DesignDesign for tomorrow.
Through a process of investigation, making and critique, you will develop a broad critical framework for evaluating design and how to apply it to every aspect of business, from branding to visual marketing, interactive media to multi-platform campaigns.
Career opportunities include: advertising, branding, web design, motion graphics, user experience design, print design, and data visualization.
Important Dates
Portfolio Reviews
Check-in for each audition or portfolio review will be at Terry Concert Hall.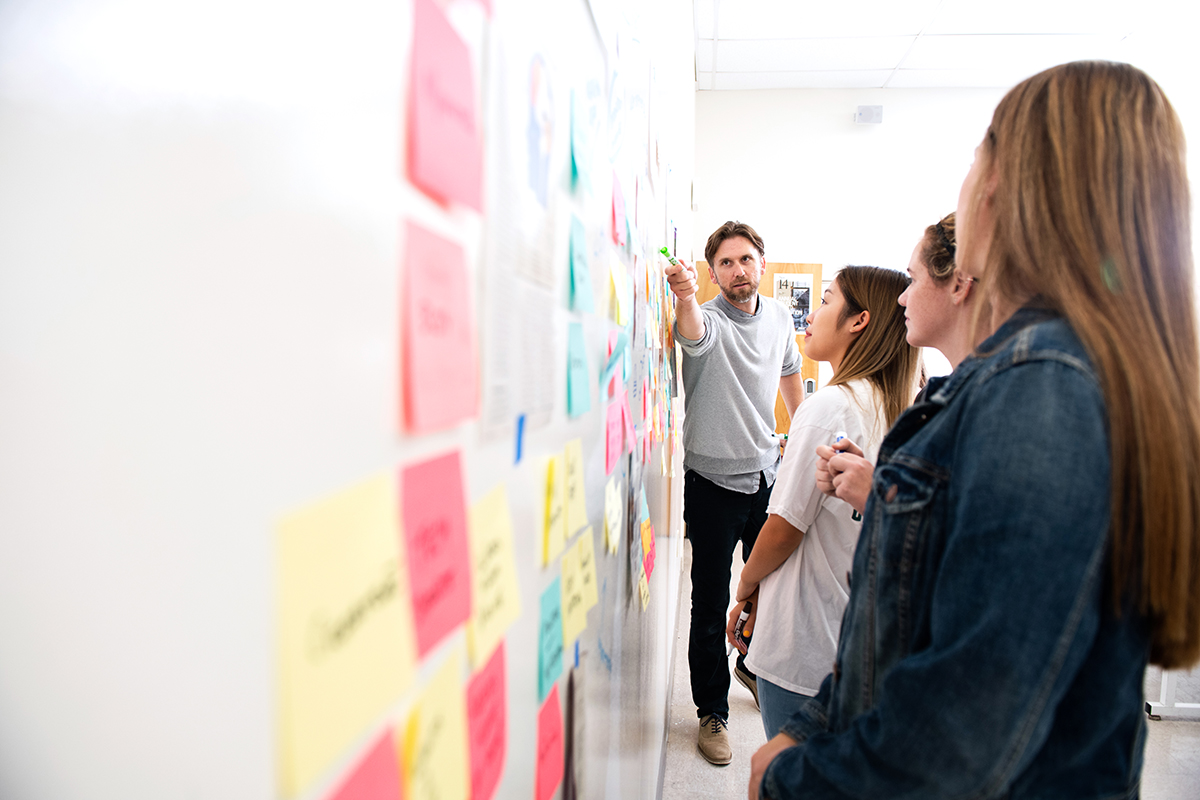 Why Design at JU?Be the next generation of designers.
Many aspects of our program are informed by a National AIGA Report, Design Futures. This research examines trends shaping the practice of design, and how the change calls for new perspectives in design education. With this, our program helps equip you with the skills to be economically viable, professionally relevant, and better prepared for changing industry demands.
Faculty Spotlight
Ron EdelenAssistant Professor of Graphic Design
Along with being an educator, Ron is a graphic designer, animator and director. A few career highlights:
Founded four businesses including Myjive, an award-winning digital advertising agency
Client roster includes ABC, Volvo, Mack Trucks, HGTV, No nonsense, Metlife, and Dr Pepper
Currently serves on the board of AIGA Jacksonville as Educator Co-director
Credited with over 50 advertising industry awards including Addy, ProAd, Telly, FWA, and CSS Awards
Former juror of the Adobe Design Achievement awards and Executive Member of the Digital Agency Society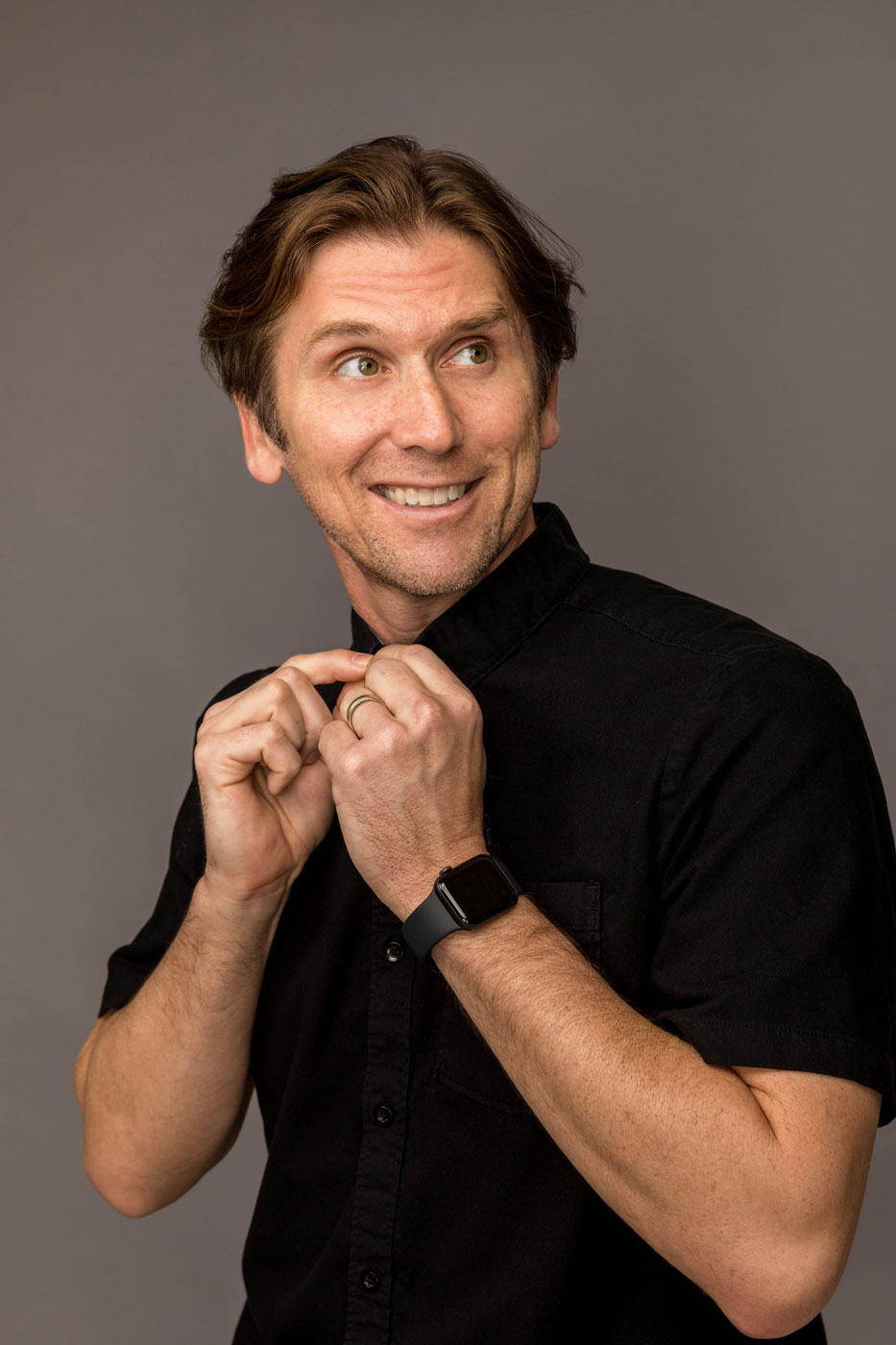 Our Design ProgramMajors & Minors
We've designed our foundation to give you a strong core in typography, brand theory, illustration, graphic layout and visual communications. Building from this, our degree will help you develop skills for the growing demands of designer's role in tomorrow's digitally driven society. Our degree:
Gives you the autonomy to specialize in three areas of design; branding, motion graphics or interactive design.
Embraces human-centered design and time-based, technology-driven formats.
Is built on design-thinking practices and nearly all courses support the act of investigation through making.
Prepares you for a leadership role in your field and to pursue a career in creative entrepreneurship.
Student Work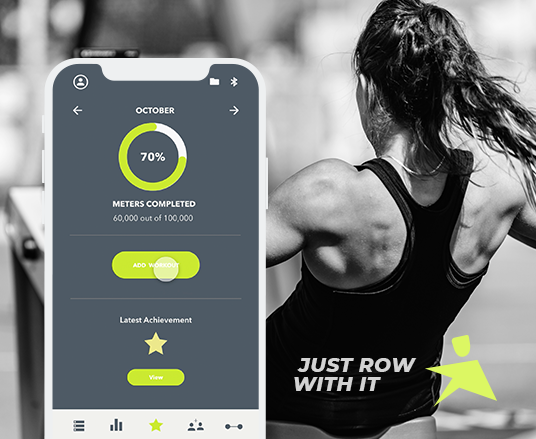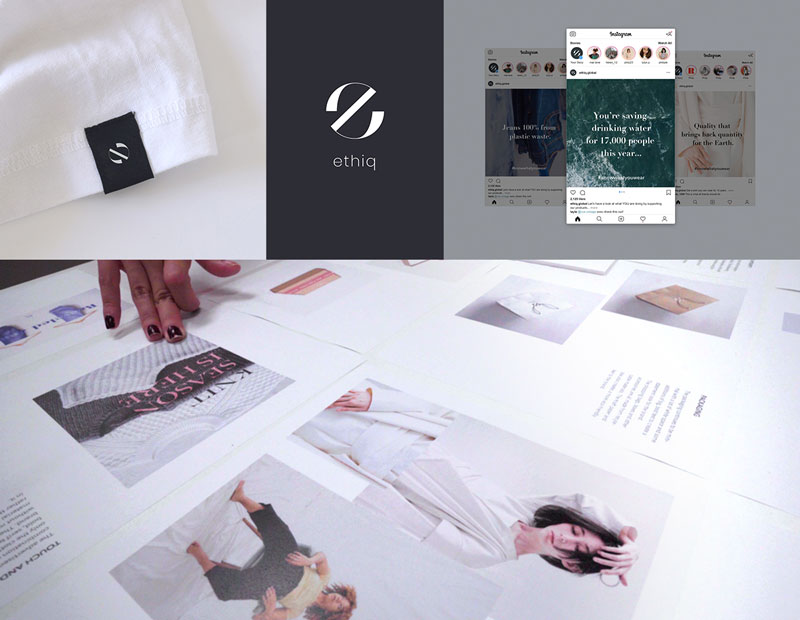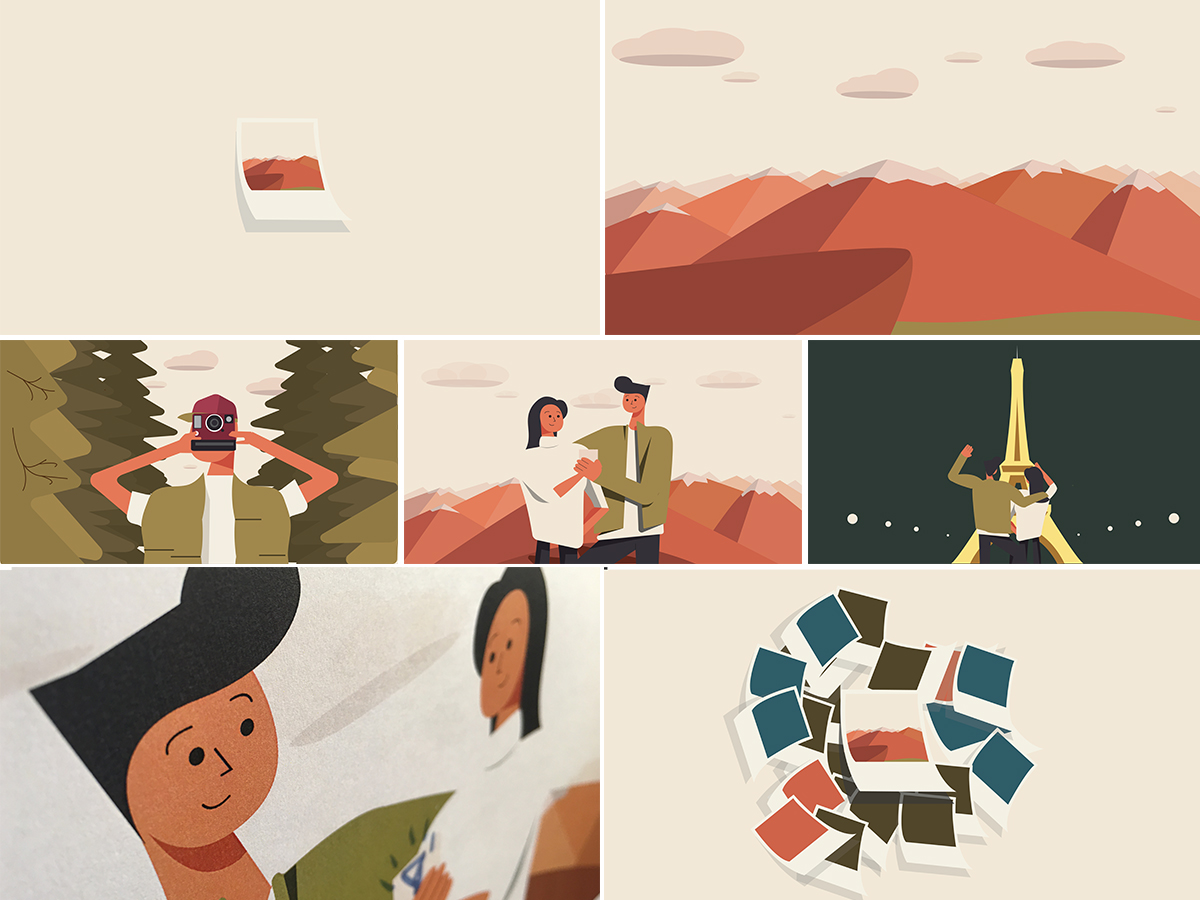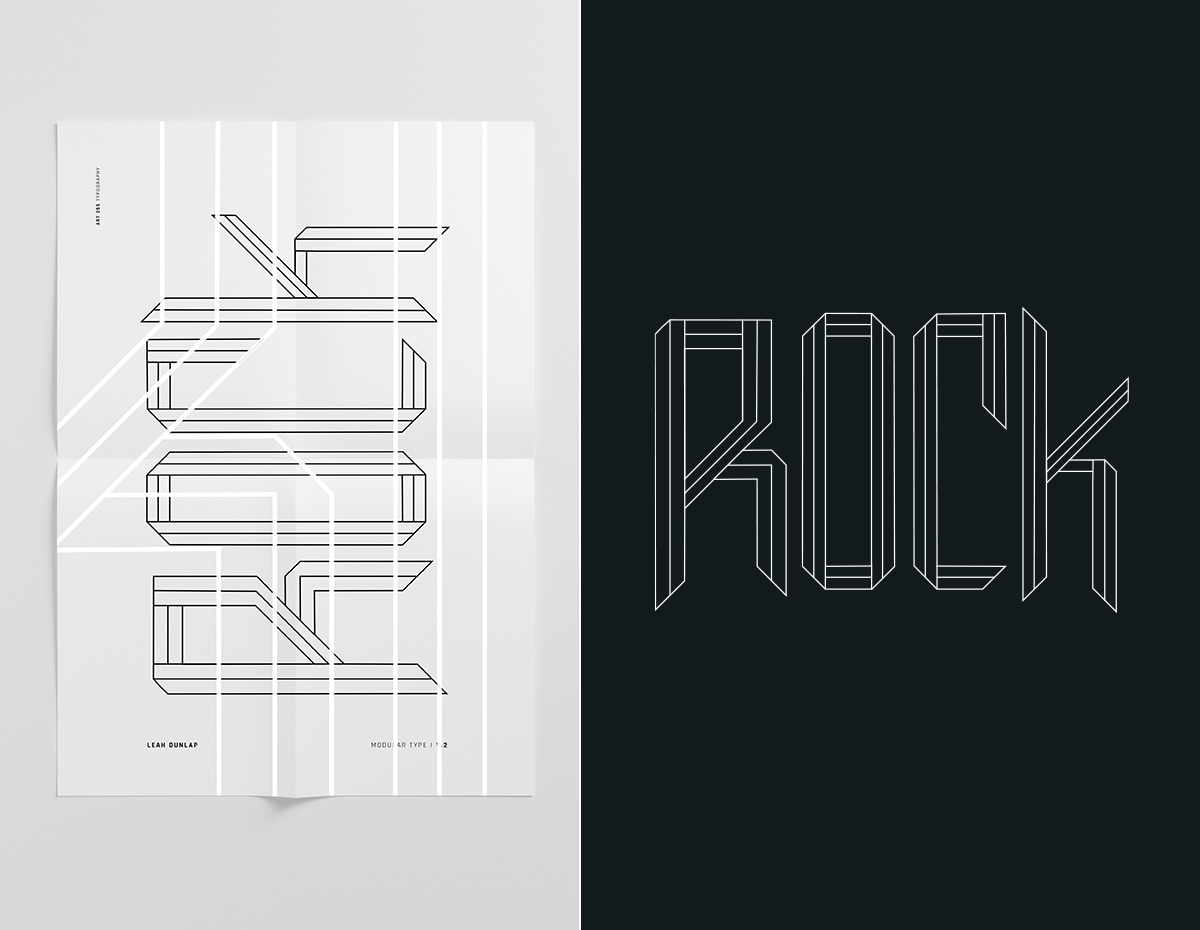 Art Scholarships Pay for Your Education
The School of Art and Design at JU offers art and design scholarships based on creative merit. To be eligible, you must submit a portfolio. Watch Ron's tips, check our portfolio review dates, and then follow the submission guidelines.
Design Philosophy We are designers, artists and entrepreneurs.
The objective of the graphic design concentration at JU is to train students in the technical, conceptual and aesthetic dimensions of the field and to comprehend the broader cultural issues associated with the contemporary role of design in our world today. Built around a core of design thinking and creative investigation, the graphic design program is grounded in exploration. This enables students to learn how to be process-oriented while refining their aesthetic approach through iteration and technical sophistication.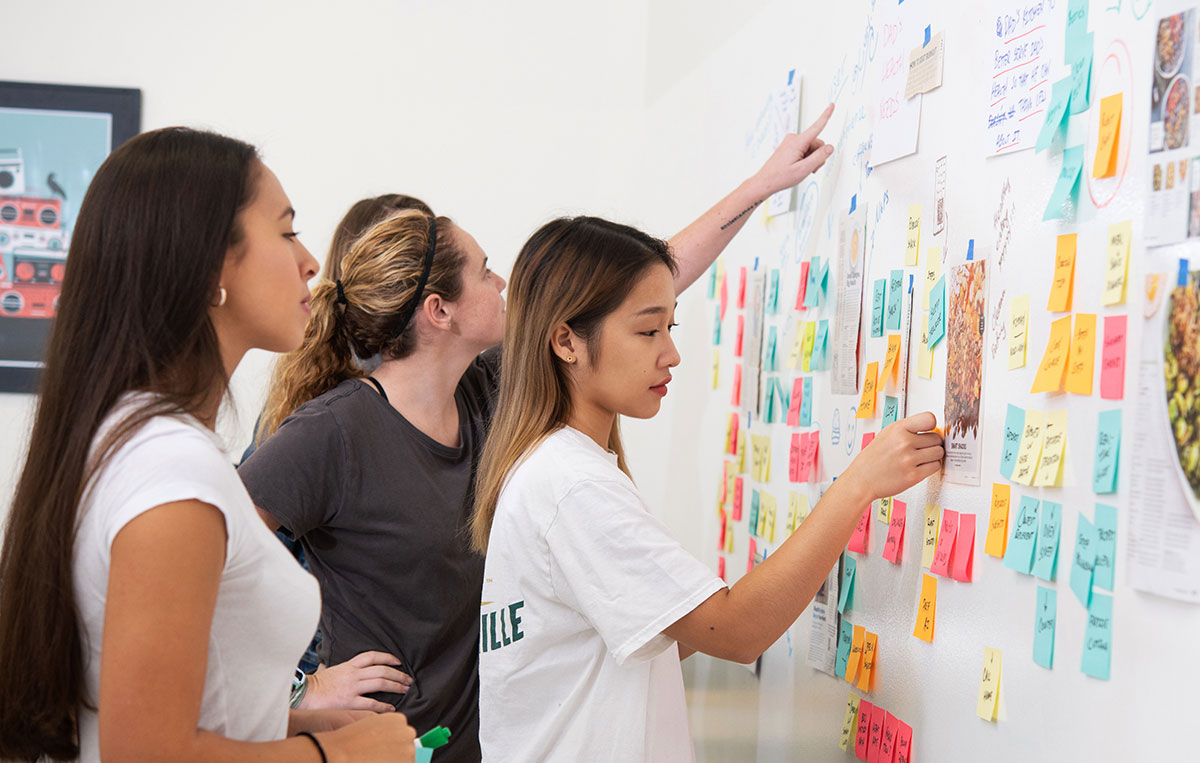 We teach the skills and abilities students need to build a creative career in a dynamic and changing world. Graduates of our program are prepared to enter a competitive market and embark on careers in areas such as branding, communications, motion graphics, digital product design, UX/UI and other areas of design. As a program, our core values focus on empathy; fostering independent, critical thinking; and empowering students to be leaders in design.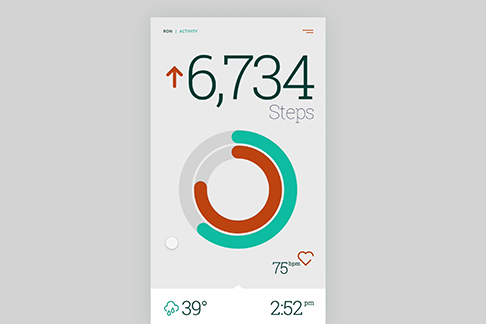 We stress the importance of a small student-to-faculty ratio, emphasizing quality mentorship in a hands-on environment best suited for independent exploration. In addition, our program values shared learning experiences to prepare students for the collaborative work that is fundamental to design practice. This builds on Jacksonville University's liberal arts core by taking an interdisciplinary approach to exploring ways that the world around us is infused with an undercurrent of flowing data, turning everyday experiences into design-driven interactions that transform every aspect of culture and society.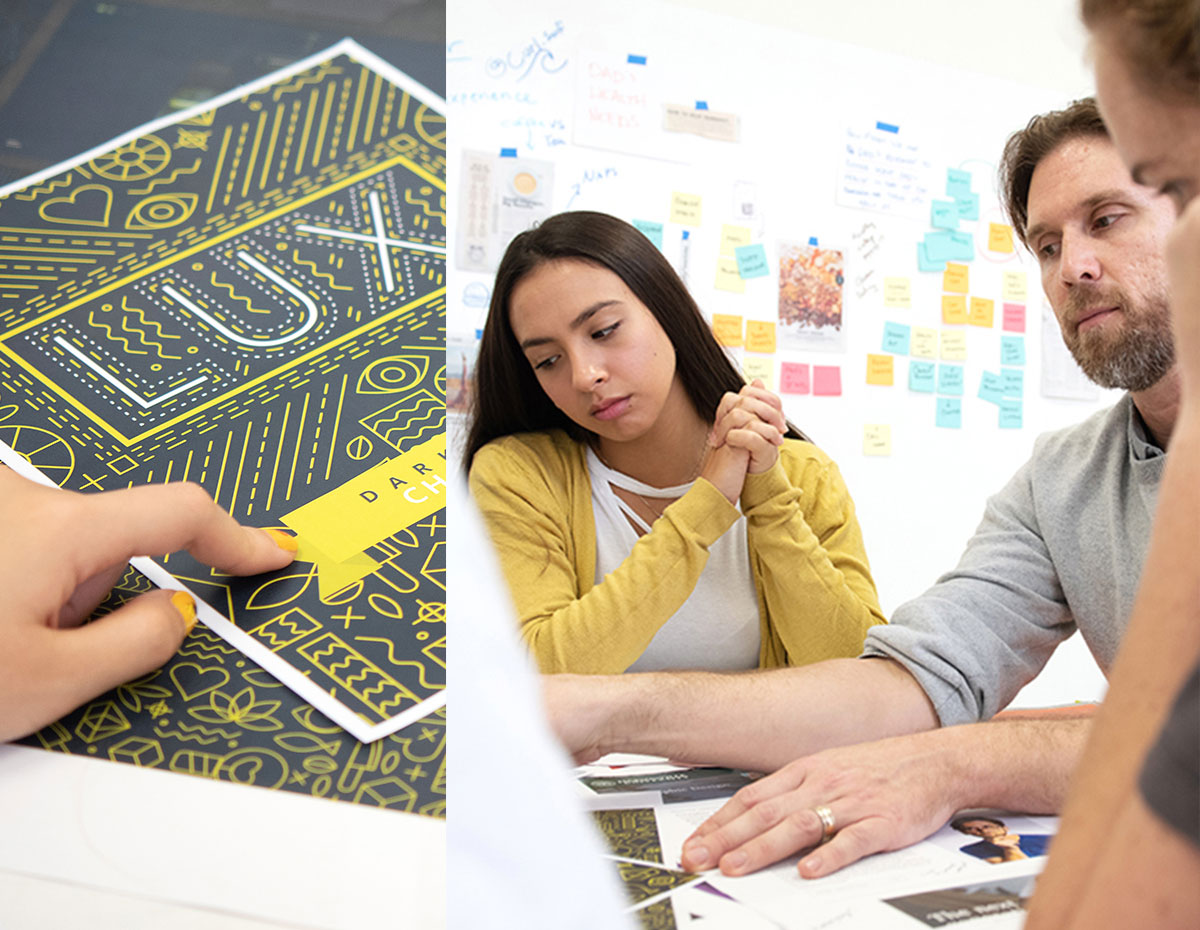 Visiting Artists
Each year, we welcome visiting artists, designers, strategists, animators, and illustrators from around the world.
Matt Stevens
Founder, Design Office of Matt Stevens
Matt is a designer and illustrator focused on creating visual identity and illustration for brands and publications both big and small. Select clients include Esquire, ESPN, Evernote, Facebook, Google, Netflix, Nike, The New York Times, and Wired.
Christine Barnes
Art Director-Props, Universal Creative
As a former Disney Imagineer and currently crafting experiences at Universal Studios, Christine brings an incredible perspective into the themed entertainment industry and its evolution to where we are today—insanely immersive and on the cutting edge of art and technology.
Karen Kuryski
Design Director, Industry West
Karen is a designer and illustrator experimenting with watercolor, embracing its unpredictability and the surprises that can come out of using it. Select clients include The Washington Post, Nike, McDonald's, AT&T, Reebok and Emirates Airline.
Mallory Starnes
UX Designer, Lowes Home Improvement
Mallory is a user experience professional with vast experience leading complex interactive projects for web and mobile formats. Mallory employs design thinking practices to help push innovation within the agency. Select clients include Volvo, NASCAR, Mack Trucks, MetLife and Regal Boats.
Visual Art Programs
The Division of Visual Art offers several other programs of study. Learn more about the programs available at Jacksonville University.
Contact Information Division of Visual Art
Quick Links