MFA VISUAL ARTS
​​​​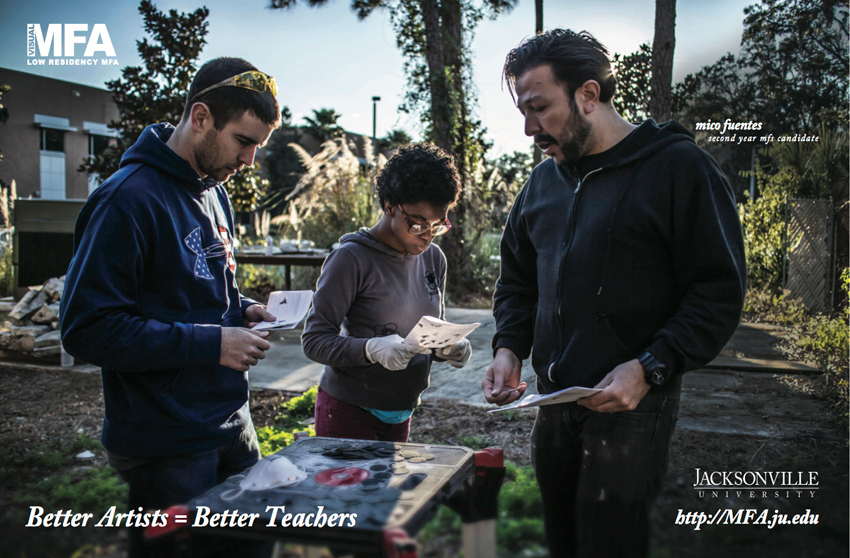 The MFA at JU nurtures the development of rigorous and refined relationships between three aspects of creative production: stimulus, practice, and analysis.
The MFA degree is a 2 year low-residency program emphasizing conceptual and the creative process of generating new works that are grounded in both classical and contemporary art genres. Each year the program starts with a 6-week Summer Intensive on the campus of Jacksonville University. This is followed​ by two non-resident semesters using a combination of distance study with JU Faculty and mentors who work one-on-one with each student to expand their project-based work. Plus an additional one-week mini-residency on campus to work with undergraduate students setting their creative work and developing pedagogical approaches.
This MFA is particularly geared toward professionals and educators.
​
Download MFA in Visaul Arts fact sheet
Admission information:
Click here to apply!​
Contact Heather Anderson, Graduate Admissions, Jacksonville University
handers6@ju.edu
(904)256-7004 (US)
1.800.225.2027 (International)