White Oak Plantation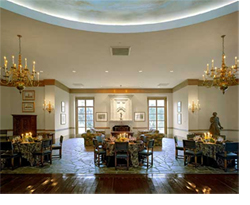 White Oak Plantation is an extraordinary site consisting of 7,400 acres of pristine woodlands on the banks of the St. Marys River, 30 miles north of Jacksonville, Florida. The natural surroundings along with the wildlife conservation center provide a unique and inspirational setting for our guests.
The residency program at White Oak provides a care-free, bucolic setting for the development of the new works by emerging choreographers and dance companies. Some of those who have stayed at White Oak over the past 12 months include The American Ballet Theatre - Studio Company, Trey McIntyre Project, and Julio Bocca - Ballet Argenino. Jacksonville University's Dance program has a unique relationship with White Oak, which allows undergraduate students access to the wealth of talent who create new works in Baryshnikov's Dance Studio.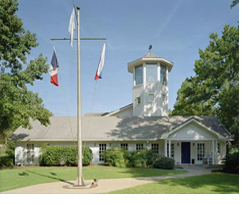 The White Oak Conservation Center is one of the World's premiere wildlife breeding, research, and training facilities. The Center spans 600 acres and is surrounded by 6,800 acres of pine and hardwood forest. Established in 1982, White Oak Conservation Center provides conservation options for the future by maintaining genetically diverse populations of threatened species in spacious, natural facilities.
For More Information on White Oak Plantation.
​​