Excellence and innovationDoctor of Occupational Therapy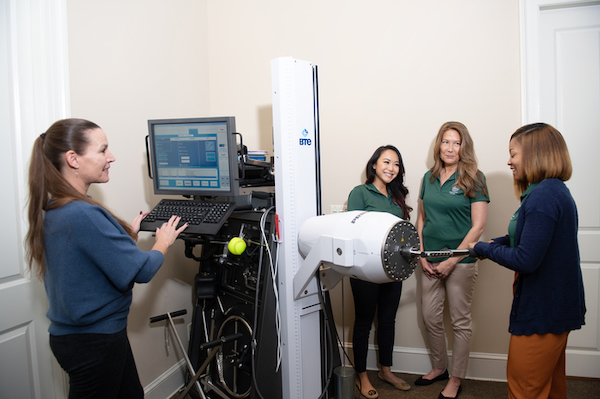 Why Choose Our Program?
A career in occupational therapy offers a diverse range of opportunities and experiences. Occupational therapists work with people across the lifespan in an array of settings, both in the clinic and beyond. Through the use of meaningful activities, occupational therapists help individuals maximize participation in their daily lives to the best of their abilities.
Jacksonville University itself: The university has been on the America's Best Colleges list for over 12 straight years.
The faculty for the Doctor of Occupational Therapy (OTD) program: The faculty possess extensive clinical and research backgrounds and are committed to engaging students in professional activities.
The OTD program is part of the Brooks Rehabilitation College of Healthcare Sciences: Brooks Rehabilitation College of Healthcare Sciences is associated with the largest regional rehabilitation hospital.
Valuable partnerships: Our program has strong relationships with local healthcare providers
Location: In addition to the strong academics, the location of the university is an asset. The s

tate of the art facility and house

is located on a beautiful tree- filled campus on the St. John's River in Jacksonville, Florida. A short drive takes you to a number of beaches and major Florida attractions.
start your application
Ready to dive in? We are still accepting applications for our summer term on a rolling basis, so you don't have to wait to start the program!
Summer term for the program begins on Monday, May 17.
About Our Program
A career in occupational therapy offers a diverse range of opportunities and experiences. Occupational therapists work with people across the lifespan in an array of settings, both in the clinic and beyond. Occupational therapy leads to improved health, improved quality of life, greater engagement in meaningful activities, and positive health outcomes.
Use the links to the right to learn more about our program has to offer you.
AdmissionsHow to Apply
Request official transcripts & documentation
Complete the Free Application for Federal Student Aid (FAFSA). Our school code is 001495

Apply for our program through OTCAS

Qualified applicants will be selected for interviews with the OT Admissions committee

Check out the link below to learn more about our admissions requirements and to learn how to apply through OTCAS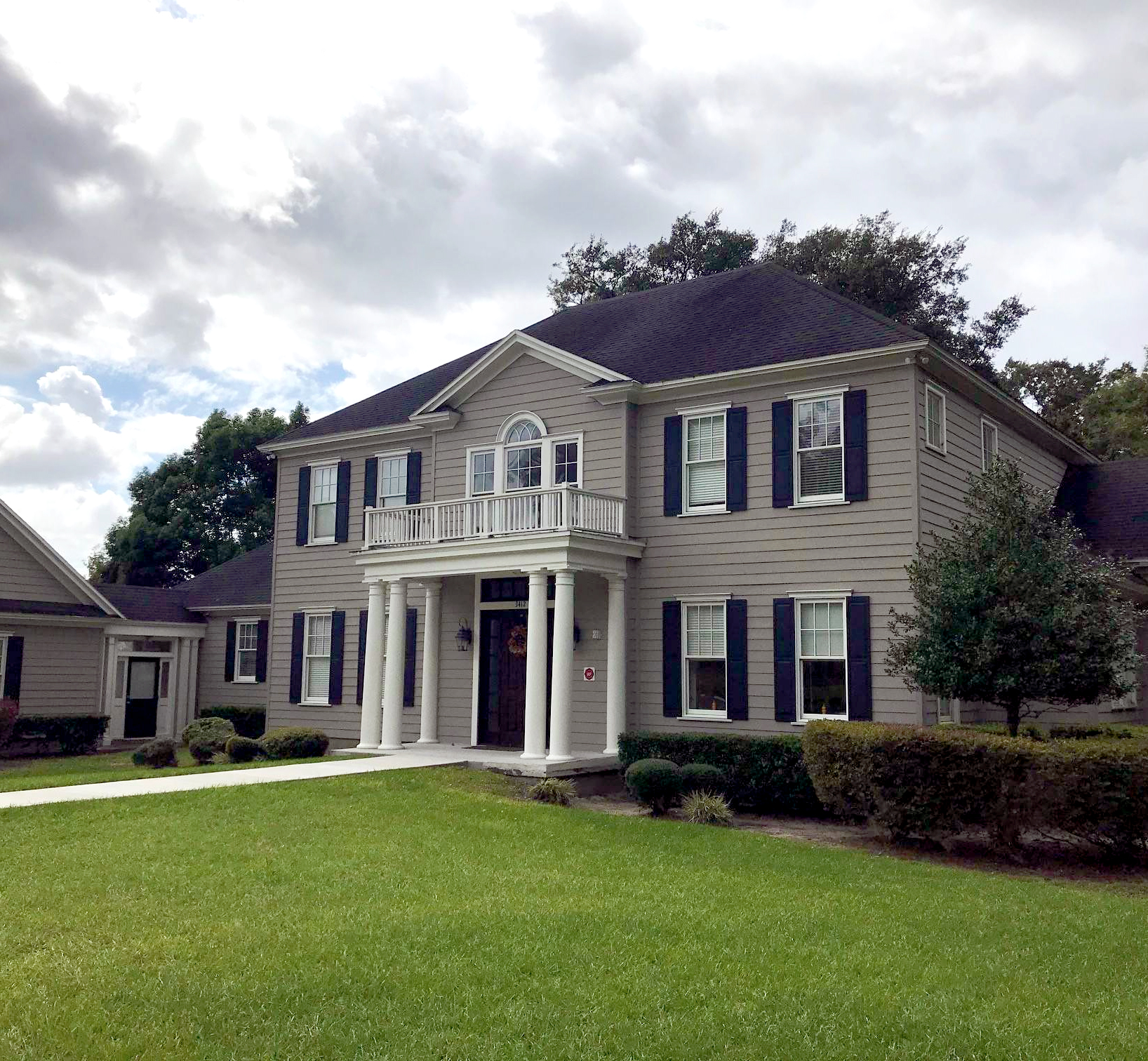 Our Accreditation
The entry-level occupational therapy doctoral degree program is accredited by the Accreditation Council for Occupational Therapy Education (ACOTE) of the American Occupational Therapy Association (AOTA), located at 6116 Executive Boulevard, Suite 200, North Bethesda, MD 20852-4929. ACOTE's telephone number c/o AOTA is (301) 652-AOTA and its web address is www.acoteonline.org.
Graduates of the program will be eligible to sit for the national certification examination for the occupational therapist administered by the National Board for Certification in Occupational Therapy (NBCOT).
After successful completion of this exam, the individual will be an Occupational Therapist, Registered (OTR). In addition, all states require licensure in order to practice; however, state licenses are usually based on the results of the NBCOT Certification Examination. Note that a felony conviction may affect a graduate's ability to sit for the NBCOT certification examination or attain state licensure.
OUTCOMES
Since the OTD program at Jacksonville University has not had its first class graduate, no program outcomes nor NBCOT pass rates are available at this time. The OTD program has a planned annual cohort size of 28 students. Students who have successfully completed the program will be allowed to sit for the NBCOT examination.
*Photos features the Nelson Occupational Therapy Rehabilitation Technology Health Center at Jacksonville University on the beautiful St. Johns River.
Program Highlights
Student spotlight
Adriana Foster
Adriana Foster, a 2nd year Jacksonville University Doctor of Occupational Therapy Student, recently received the Sandra Barker Dunbar Leadership Scholarship. This scholarship is awarded to an occupational therapy or occupational therapy assistant student of African descent who exemplifies leadership and civic engagement in his or her community or school. Adriana most recently spearheaded the development of a Coalition of Occupational Therapy Advocates for Diversity (COTAD) Chapter at Jacksonville University. Congratulations, Adriana, and thank you for your leadership in our program!
Request for Information
Loading...