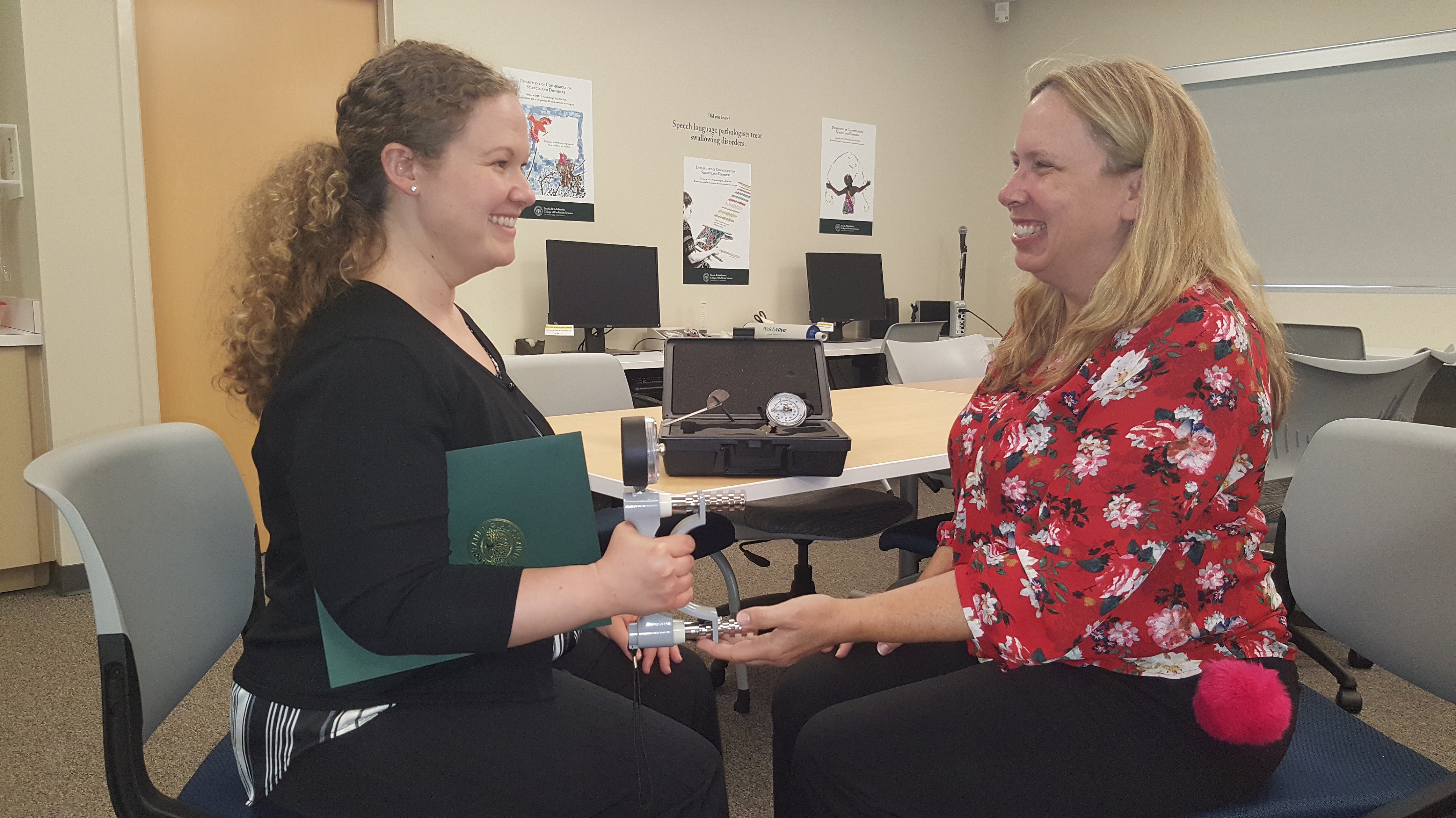 Occupational Therapy
School of Applied Health Sciences Open House
January 20, 2018
9 aM - 1PM
We would be honored if you would join us on Jacksonville University's campus from 9am - 1pm on January 20, 2018 for an exclusive School of Applied Health Sciences (SAHS) Open House. We invite all prospective graduate students to join us for in-depth program specific information sessions, time with admissions officers and advisers, and a tour of our beautiful campus. In addition, attendees will have the opportunity to meet with our outstanding Program Directors, faculty, and current students.
The entry-level Doctor of Occupational Therapy program at Jacksonville University has recently been granted Candidacy status for accreditation by the Accreditation Council for Occupational Therapy Education (ACOTE ®)!
In addition to keeping busy with accreditation tasks, the faculty and program staff have been preparing for the upcoming interviews for their first cohort. Interviews begin this week. The entire OTD faculty and staff would like to welcome all of our interviewees. Welcome!
What is Occupational therapy
A career in occupational therapy offers a diverse range of opportunities and experiences. Occupational therapists work with people across the lifespan in an array of settings, both in the clinic and beyond. Through the use of meaningful activities, occupational therapists help individuals maximize participation in their daily lives to the best of their abilities. Our profession is an evidence-based, client-centered profession and has a distinct value in people's lives. Occupational therapy leads to improved health, improved quality of life, greater engagement in meaningful activities, and positive health outcomes.
In 2017 the American Occupational Therapy Association (AOTA) and the occupational therapy profession celebrated their 100th Anniversary. Despite the profession being 100 years old, we are a profession that is growing rapidly. According to the Bureau of Labor and Statistics (2016-2017) the profession of occupational therapy is expecting a growth of 27% by 2024.
As the profession continues to grow, the rapidly changing and dynamic nature of contemporary health and human services delivery systems provides challenging opportunities for the occupational therapist to use knowledge and skills in a practice area as a direct care provider, consultant, educator, manager, leader, researcher, and advocate for the profession and the consumer. To meet the growing needs and the challenges of the healthcare environment, the Accreditation Council for Occupational Therapy Education (ACOTE) has mandated that our profession moves to a single point of entry at the doctoral level for occupational therapists by 2027. The program at Jacksonville University is ready to meet that mandate. We will launch our first cohort in the Summer of 2018 with graduation in the Spring of 2021.

Accreditation
The entry-level Doctor of Occupational Therapy degree program here at Jacksonville University has applied for accreditation and has been granted Candidacy Status by the Accreditation Council for Occupational Therapy Education (ACOTE) of the American Occupational Therapy Association (AOTA), located at 4720 Montgomery Lane, Suite 200, Bethesda, MD 20814-3449. ACOTE's telephone number c/o AOTA is (301) 652-AOTA and its Web address is www.acoteonline.org. The program must have a preaccreditation review, complete an on-site evaluation, and be granted Accreditation Status before its graduates will be eligible to sit for the national certification examination for the occupational therapist administered by the National Board for Certification in Occupational Therapy (NBCOT). After successful completion of this exam, the individual will be an Occupational Therapist, Registered (OTR). In addition, all states require licensure in order to practice; however, state licenses are usually based on the results of the NBCOT Certification Examination. Note that a felony conviction may affect a graduate's ability to sit for the NBCOT certification examination or attain state licensure.
For more information about accreditation, see our Accreditation page.
Why Jacksonville University?
Jacksonville University itself. The university has been on the America's Best Colleges list for over 12 straight years (Wavemagazineonline.com). The class sizes are small so you experience a more personalized education.
The faculty for the Doctor of Occupational Therapy (OTD) program. The faculty possess extensive clinical and research backgrounds and are committed to engaging students in professional activities.
The OTD program is part of the Brooks Rehabilitation College of Healthcare Sciences. Brooks Rehabilitation College of Healthcare Sciences is associated with the largest regional rehabilitation hospital.
Location. In addition to the strong academics, the location of the university is an asset. The university is located on a beautiful tree- filled campus on the St. John's River in Jacksonville, Florida. A short drive takes you to a number of beaches and major Florida attractions.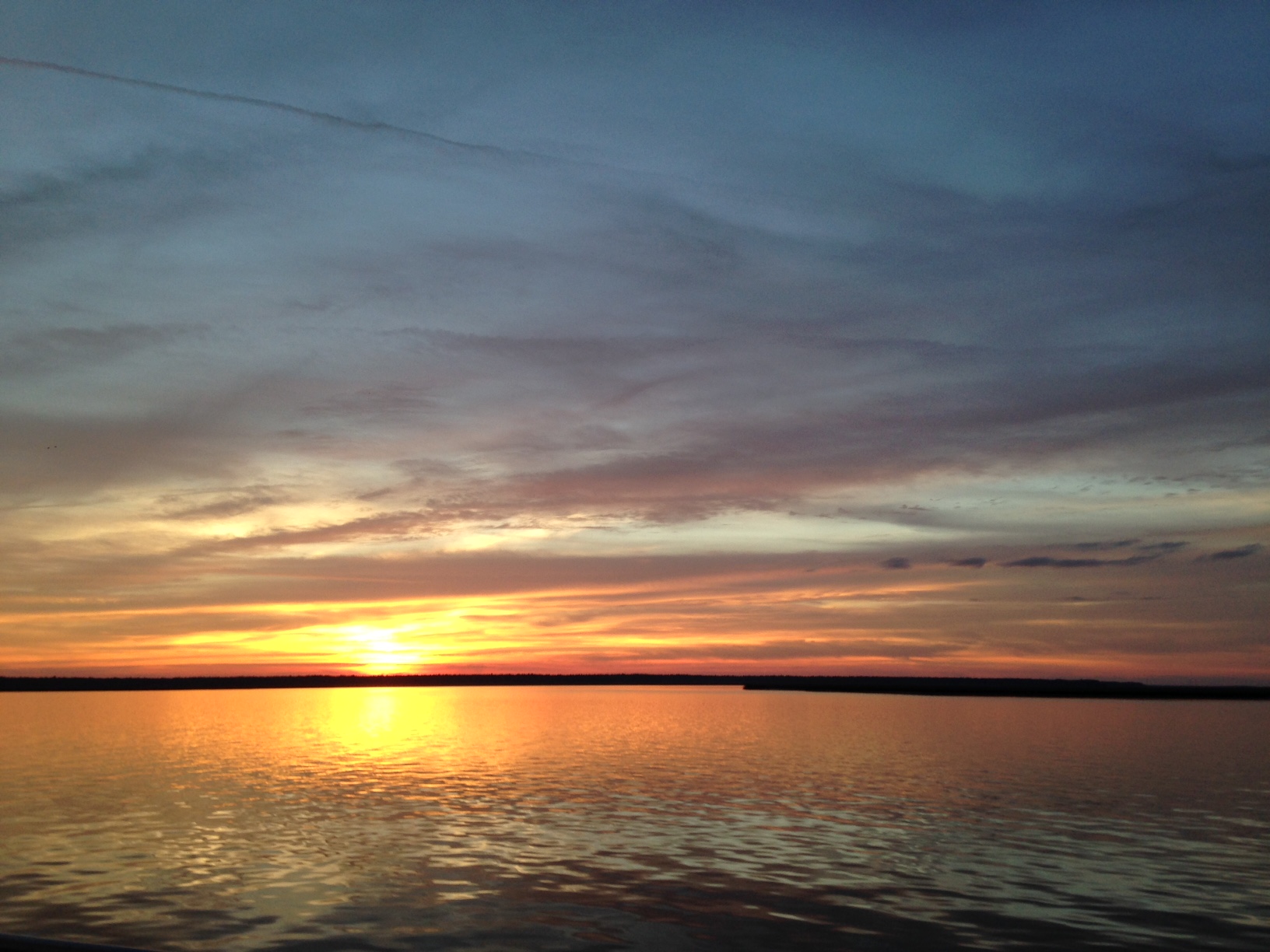 Outcomes
Since the OTD program at Jacksonville University is a program at the Candidacy status level in the accreditation process with the Accreditation Council for Occupational Therapy Education (ACOTE), no program outcomes nor NBCOT pass rates are available at this time. The OTD program has a planned cohort size of 24 students. The OTD program must gain full accreditation status with ACOTE before students who have completed the program will be allowed to sit for the NBCOT examination.
Once available, NBCOT pass rates can be found at NBCOT.
Contact Us
Ashlea Rieser, M.Ed.
Assistant Director, Enrollment & Advising