School of Performing ArtsMusic Technology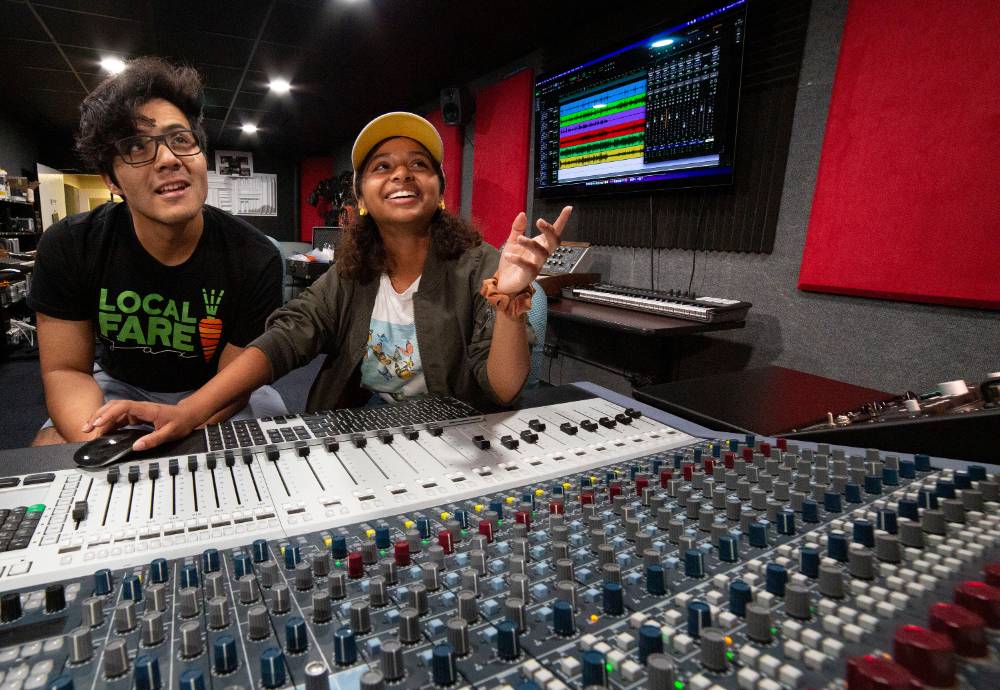 Why Choose This Program?
The BM in Music Technology features coursework in music technology including Acoustics and Recording Techniques, Songwriting, Commercial Arranging and Production, Entrepreneurship, and Intellectual Property Law. Students choosing the BA option take the same foundational technology courses but with room for elective courses in more technology or general music.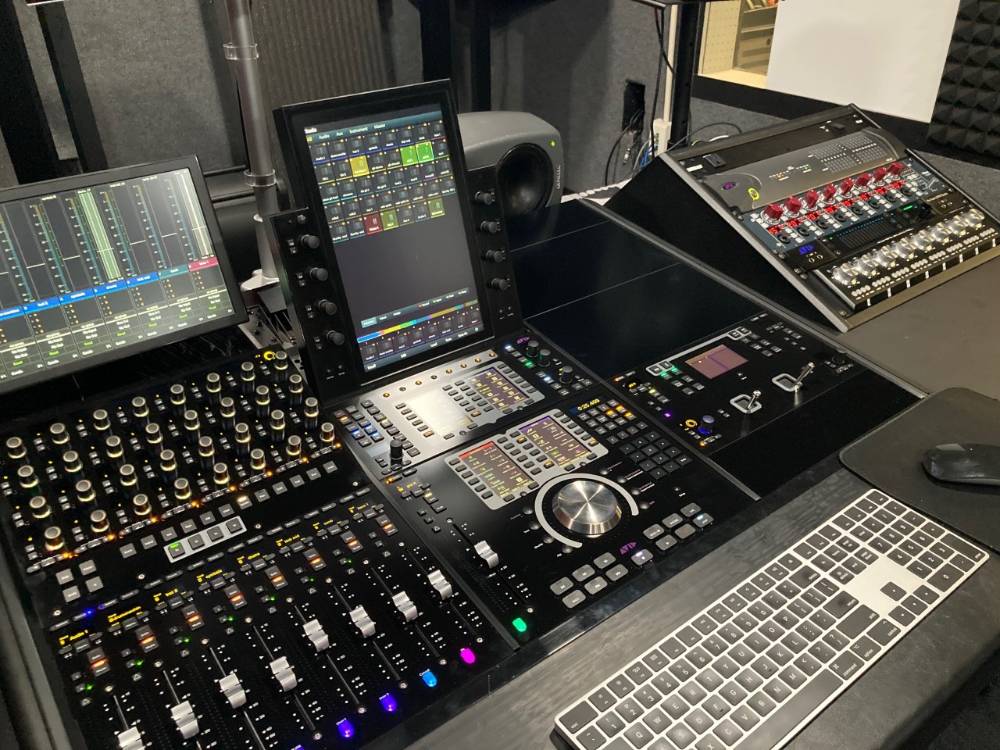 Bachelor of Music or Bachelor of Arts in Music TechnologyCurriculum
Both degree options include ensemble opportunities varying in size and scope as well as instruction in standard music core subjects such as music theory, aural skills, and music history.
Students work in the recording studio on an Avid S4 as well as record in performing spaces including Terry Concert Hall, Swisher Theater, and Phillips Black Box. The in-house record label, Dolphinium Records, provides real-world experience in record and EP production.
Sample Courses
Music and Intellectual Property Law
Entrepreneurship
Music Production and Songwriting
Acoustics and Recording Techniques
Commercial Arranging
Commercial Production
Admissions Requirements
Music Technology majors are required to audition to determine entrance into any degree program or minor in Music and to determine talent scholarship awards for qualified students. During this process, students will have the opportunity to showcase their talents and to experience firsthand JU's performance and art facilities. For more information on the audition requirements, visit www.ju.edu/audition.
Performing Arts Program
The School of Performing Arts offers several other programs of study. Learn more about the programs at
All Performing Arts Programs
Contact Information School of Performing Arts
Quick Links