Visual ArtsIllustration
BFA or BA with concentration in IllustrationDraw your own conclusion.
You (in the role of illustrator) and your professor (in the role of art director) will enact professional world scenarios day in and day out – exploring the different markets of illustration and various aspects of the illustration business.
Career opportunities include: concept art, graphic novels and comics, children's books, editorial illustration and licensing design.
Important Dates
Portfolio Reviews
Check-in for each audition or portfolio review will be at Terry Concert Hall.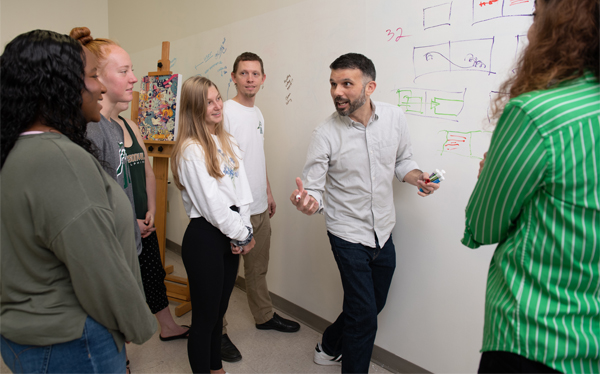 Why study Illustration?Your unique vision brings ideas to life.
As an individual artist, you have your own style, preferred subject matter and media. Your future clients will have their own subject matter and individual preferences, too. This need not be a conflict. The Illustration program at JU allows you the freedom to develop a portfolio of work based in your own interests so that when the time comes, you will be able to market yourself to the clients that will be a good match for you.
Faculty
Nicholas McNallyAssistant Professor of Illustration
In addition to being an educator, Professor McNally is a writer-illustrator and painter. A few career highlights:
Client list includes Carus Publishing, Pauline Books and Media, The Stafford Palace Theater, Greene Room Productions and Robyn Newhouse Hall.
Honored by Society of Illustrators of New York, Society of Illustrators of Los Angeles, Creative Quarterly, Spectrum, and INDA.
Exhibition venues include the Museum of American Illustration in New York City, Gallery Nucleus in Los Angeles, Annenberg Hall at Harvard University, and Southlight Gallery in Jacksonville.
Currently represented by Williams Fine Art Dealers in Wenham, Mass.
Public lectures include "Metaphor in Myth and Image: How Darwin Influenced the Visual Arts," and "#nofilter: Imagination in the Portraits of Hans Holbein the Younger."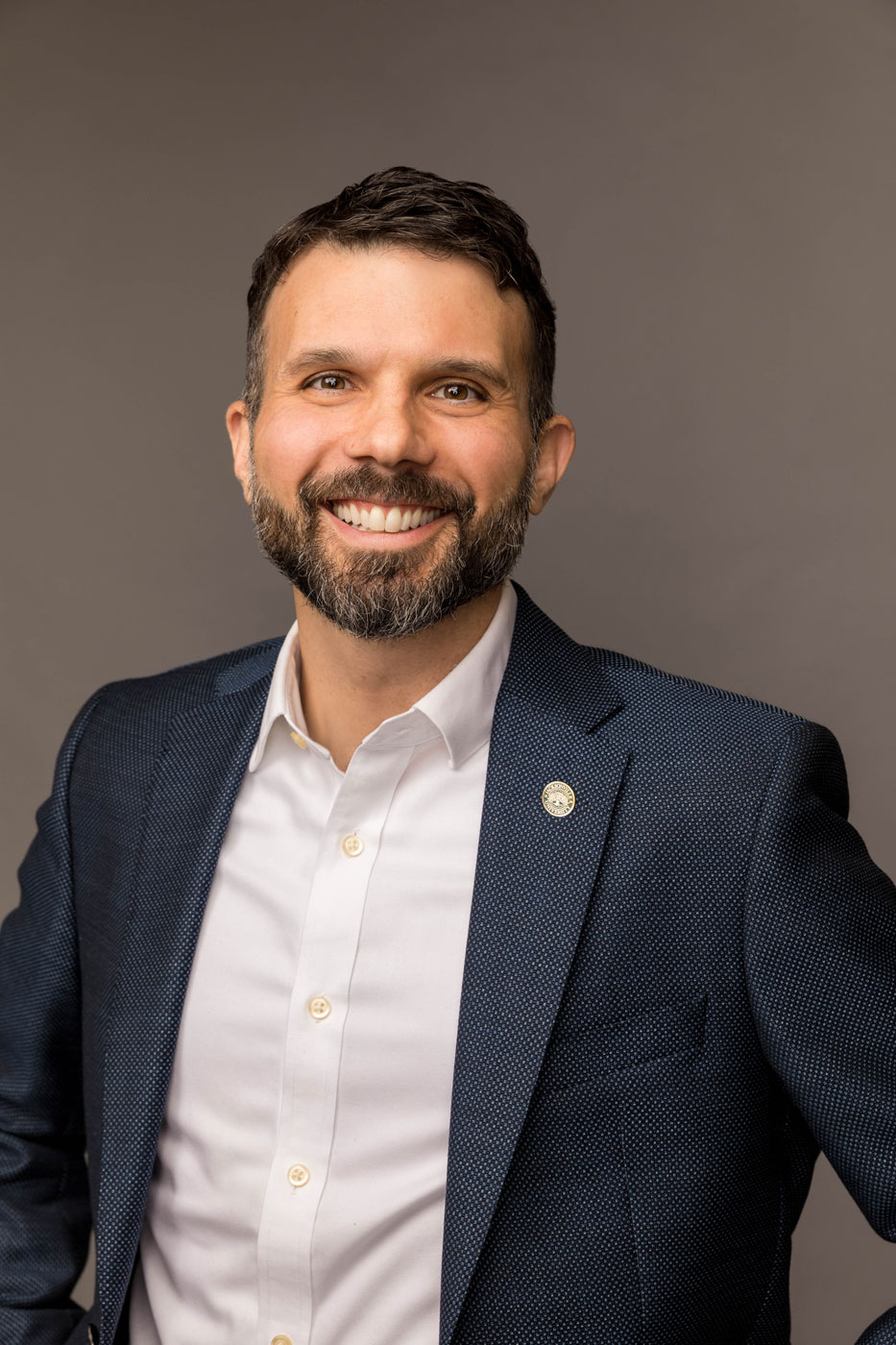 Our Illustration ProgramMajors & Minors
Rigorous training in conceptual thinking skills. Tireless work at observational drawing. An exploration of the various markets of illustration. A practical approach to business. These are the elements that will prepare you to enter the illustration field, and they lie at the heart of our degree:
Explore concept art, editorial illustration, and narrative illustration broadly, until you decide on the individual direction you want to take your portfolio.
Provides a holistic approach to illustration education in which conceptual thinking skills are just as important as drawing skills.
Draws inspiration from other illustrators, both historical and contemporary, to support creativity through a diversity of perspectives and experiences.
Prepares you to be a dynamic artist able to navigate your way through what will be the ever-evolving illustration job market of the future.
Personal and Shared Illustration Studios in the STEAM Institute for Student Design



Student Work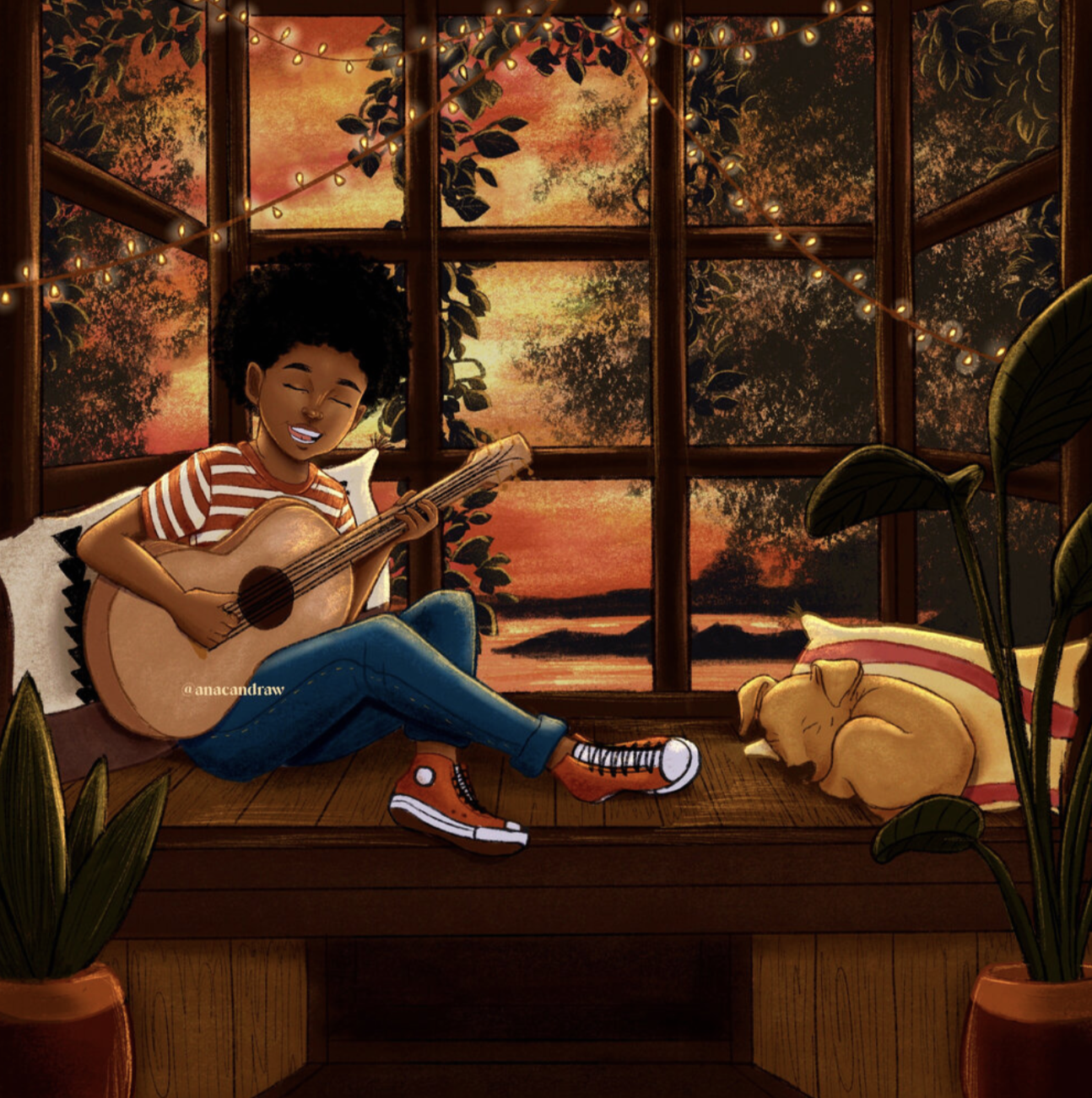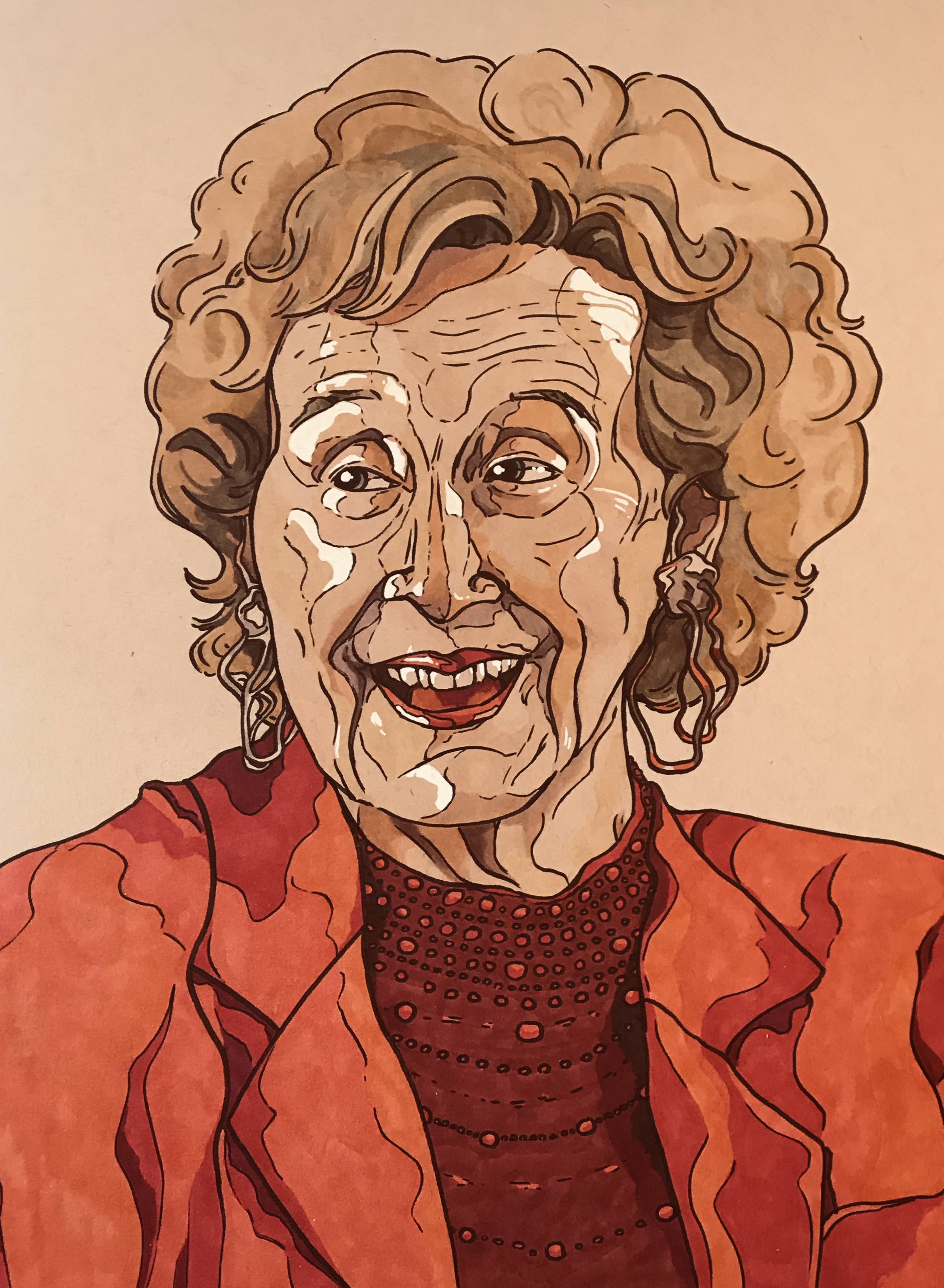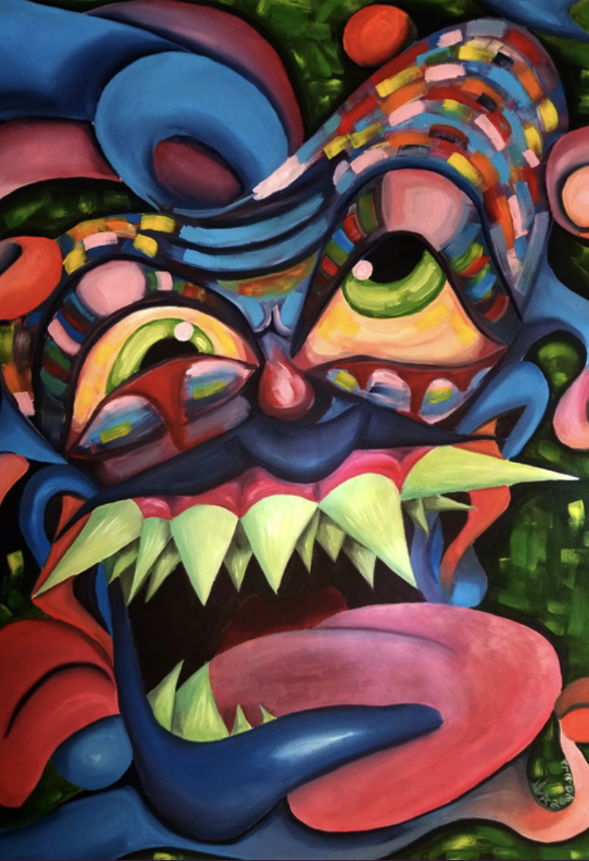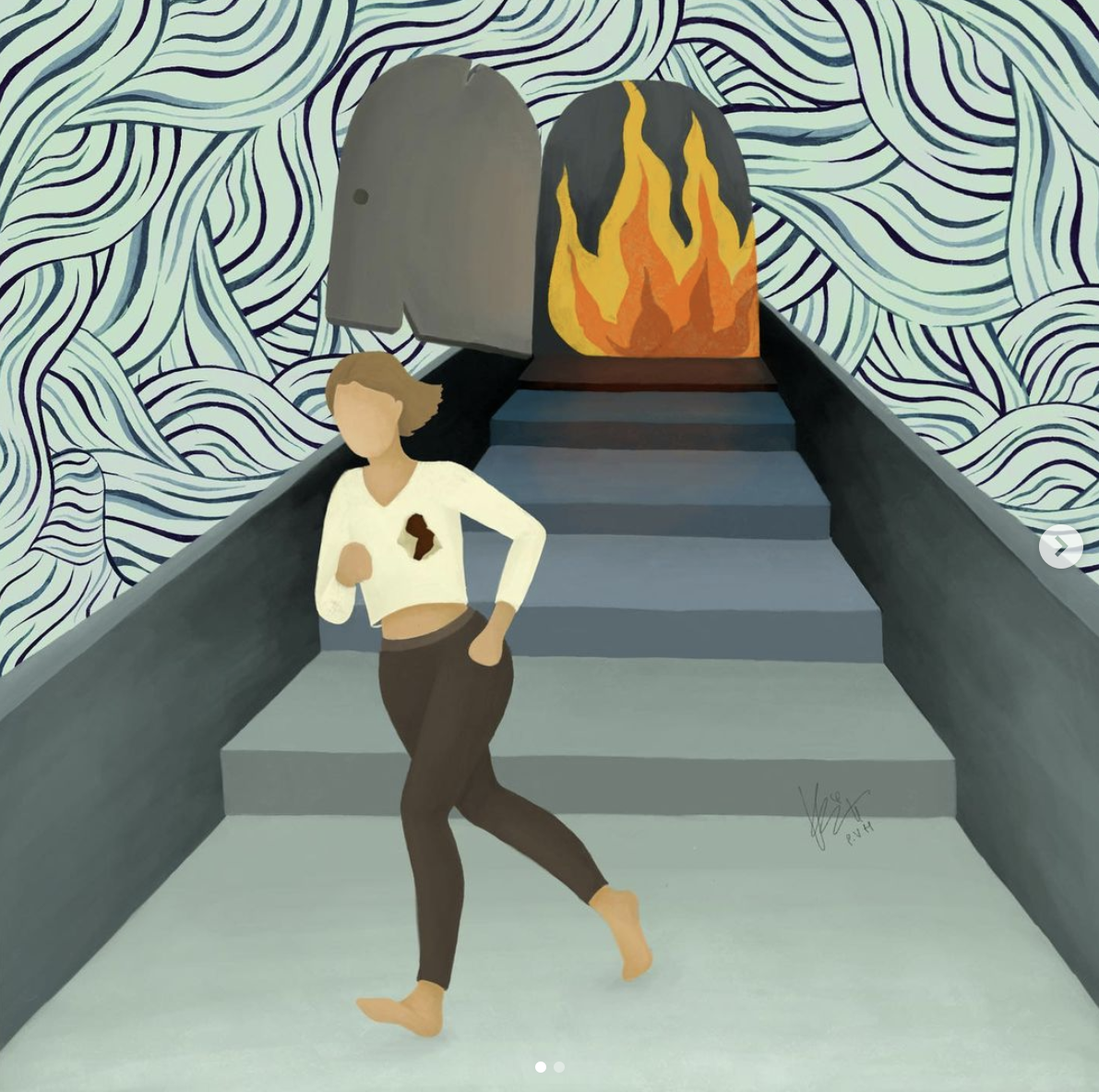 Visiting Artists and Guest Portfolio Reviewers
Visual Art Programs
The School of Art & Design offers several other programs of study. Learn more about the programs available at Jacksonville University.
Contact Information School of Art & Design
Quick Links