Part-Time MBA
Tailored for experienced working professionals. Move at a pace that makes sense for your busy professional life.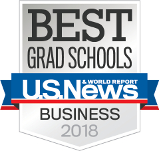 The Part-Time (Flex) Master of Business Administration (MBA) is an AACSB accredited MBA program that places the experienced professional at the leading-edge of graduate business education. The curriculum consists of as little as 36 credit hours for a General MBA and 39 credit hours for an MBA with a Consumer Goods and Services Marketing, Portfolio Management, Accounting/Finance, Management/Accounting, or Management Concentration. Additional foundation course credit hours may be required depending upon your background.
The program draws upon:
Innovative MBA courses delivered in intensive 8-week long modules. You attend class one night per week for each course taken, giving students flexible scheduling to complete their degree at their own pace.
Numerous class format options are available. Classes delivered in a hybrid format including in class interaction with professors and classmates, along with online and out of class assignments and totally online classes are available when you just cannot come to class on campus.
A part-time format (flex) or a full-time accelerated format (accelerated).
A strong commitment to developing leadership knowledge and skills.
Dedicated faculty with the highest academic qualifications.
Modern classrooms and technologies located in an inspiring facility on the JU campus.
A clear focus on practical and engaging business concepts which put students to work.
You will gain profound and immeasurable knowledge in topics that you will need. Faculty members are highly skilled teachers/scholars who make you their highest priority b​y bringing their expertise into the classroom in practical, hands-on ways. They have created and founded companies, traveled extensively, and trained at some of the world's best schools.​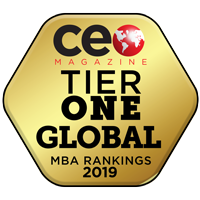 Request Information
Loading...
Available Locations
Jacksonville University main campus
Merrill Lynch Deerlake Campus (for current Merrill Lynch/Bank of America employees only)
Concentrations Available
Application Process & Checklist
1. Apply Online Apply Here!
2. Application Fee $50
3. Submit Required Checklist Items:
Resume
Statement of Intent - Essay summarizing your background, goals, and interests in attending JU.
GRE or GMAT score

Students graduating with a degree in business from an AACSB accredited business school who hold at least a 3.0 cumulative grade point average of 3.3 or higher are exempt from this requirement.
Student's holding a master's or doctoral degree from a regionally accredited institution are also exempt from this requirement.

Official transcripts from all colleges and universities attended. We will need a transcript for all courses that your degree institution accepted to confer your degree.


All education received outside of the U.S. will require a course by course evaluation with a grade point average calculation from a NACES member www.naces.org

Students applying to the Flex Evening MBA program must have professional work experience and/or be employed in a full-time position at the time of enrollment.
International Student Application Requirements
In addition to the above list, International students are required to submit additonal documents:
TOEFL, IELTS, or PTE English proficiency score
Student Handbook
In our efforts to enhance your educational experience, we have created a Student Handbook to address common questions or concerns that may arise during your time as graduate students in the Davis College of Business. The Handbook covers a variety of subjects, policies and procedures.