Jacksonville's Tier One MBAMaster of Business Administration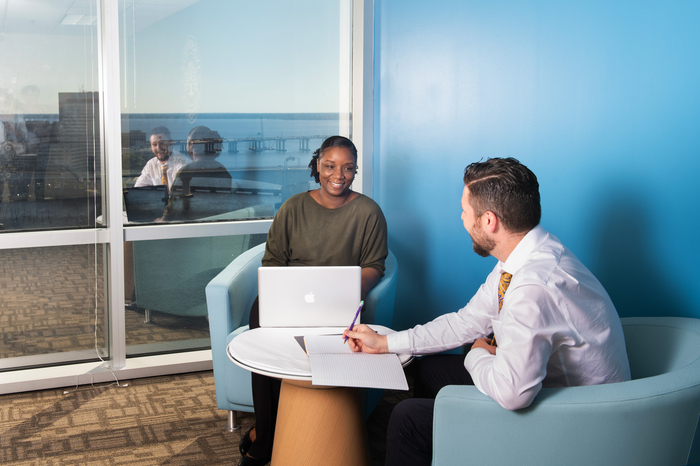 Why Choose Our Program?
Accreditation: Investing in an MBA program that is not AACSB-accredited is risky. Only the top business schools in the world have earned such a distinction, and we are one of them.
Program Flexibility: Our MBA programs are designed in 8-week long course modules that allow you to move at your own pace. We also let you take classes in any format that you want including online, part-time or full-time.
Content: We continuously update our program content and assess how well it meets the critical learning goals that companies value. Our MBA programs have ranked in the best MBA programs list by CEO magazine.
Leadership Focus: Business expertise is great, but it will be the leadership competencies that you develop that differentiate you and prepare you to move up in​ an organization.
Accounting and Finance Option: Developing additional competencies in accounting and finance can differentiate your MBA and prepare you to move up in​ those specialization areas of the organization.
This program accepts applications through JU's Graduate Fast Application.
Virtual information session
Request to watch a previous virtual information session. These sessions will allow you to learn more about our program, hear from faculty and understand the admissions process.
Ahmed Rashed's StoryMBA Your Way
Jacksonville University's flexible MBA program allows you to take classes online or in person, part-time or full-time. You can complete your degree at your own pace, as well, in one year or two. And since life changes, you can even adjust as the need arises: part-time student one semester, full-time student the next, and an online student your final semester.
MBA Your Way: Ahmed Rashed
I'm the kind of person who hates to stay in my comfort zone. I had very, very stable life back in the days in Saudi Arabia. I used to work with Johnson and Johnson, which is one of the best multinational companies in the healthcare industry. I was awarded with 2017 Salesman of the Year at Cross Middle East Egypt and Pakistan, which is the highest award with Johnson & Johnson.
After seven years of experience in pharmaceutical and medical sales, I decided to come here to the United States to follow my dream. I came here, I didn't know anyone. Like I have to adapt to the culture, I have to leave my family and my kids, have to find a house.
I came here for good reputable business school, good ranking, most affordable. They have flexibility. You can do class online, you can do your class in the night. So it has a lot of benefits.
By persistence and your enthusiasm, you will achieve your dream. Nothing is impossible.
ADMISSIONS How to Apply
Applicants must submit the following documents to be considered for admission
Resume
Statement of Intent: This is an essay summarizing your background, goals, and interests in attending JU.
GRE or GMAT Score: Students graduating with a degree in business from an AACSB accredited business school who hold a cumulative grade point average of 3.0 or higher are exempt from this requirement. Student's holding a master's or doctoral degree from a regionally accredited institution are exempt from this requirement.

The GRE and the application fee for this program have been waived.

Official transcripts from all colleges and universities attended. We will need a transcript for all courses that your degree institution accepted to confer your degree.* All education obtained outside of the U.S. will require a course by course evaluation with grade point average calculation from a NACES member

www.naces.org
International Student Application Requirements
In addition to the above list, International students are required to submit additional documents:
TOEFL, IELTS, or PTE English Proficiency score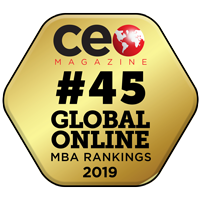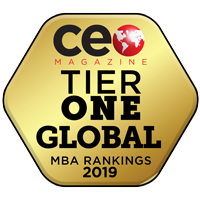 Designed to fit your passions and lifestyleGraduate Program Options
In addition to our Master of Business Administration (MBA) Your Way, we also offer other business graduate degree options.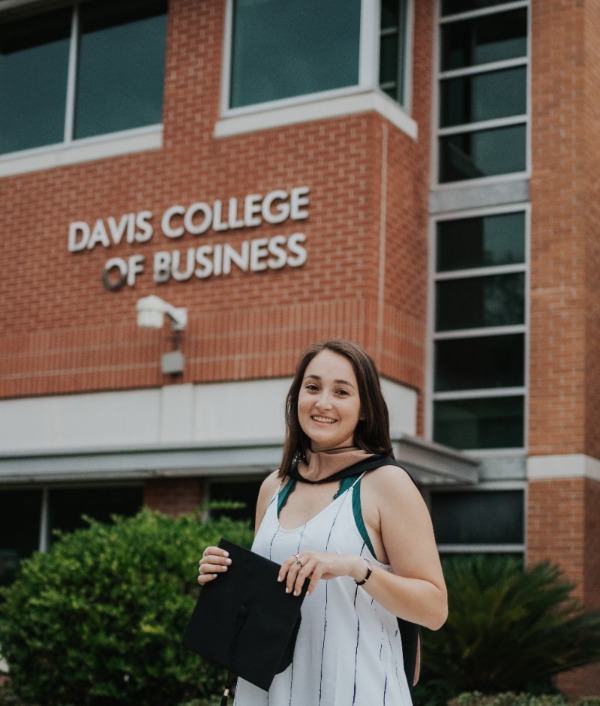 " I completed my Masters of Business Administration this summer… Being able to complete a program such as this in as little time as I was able to do, was something I will not forget."
Request Information
Loading...
Contact Information Davis College of Business
Davis College of Business
Jacksonville University
2800 University Blvd N
Jacksonville, FL 32211
Phone: (904) 256-7169
Email: graduateadmissions@ju.edu