THEATRE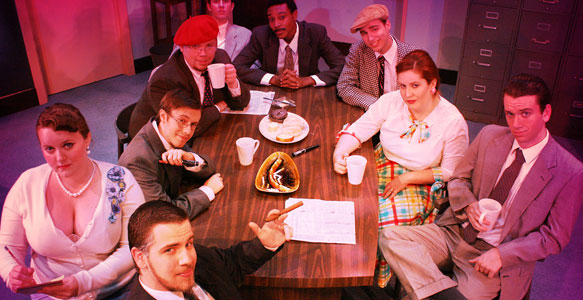 The Department of Theatre and is committed to the artistic and academic success of its students. The department offers two majors in theatre leading to either the Bachelor of Fine Arts or a Bachelor of Arts, as well as a minor in theatre. The study of theatre enhances communication skills, creative and critical thinking, cultural awareness and broadens a students knowledge of literature and history. Our comprehensive degree programs are designed for the student seeking careers as professional actors, designers, and for the student seeking advanced degrees.
Theatrical training at Jacksonville instills a wide range of skills on and off the stage. Theatre students gain significant social and interpersonal skills that are valuable to the whole community. The four year B.F.A. degree in Theatre provides pre-professional training in a program of intense theatrical study with a choice of an acting or technical concentration which prepares the student for a career as a performer, backstage production or for continued graduate studies. All B.F.A. majors must complete the advanced Level IV studio classes before graduation.
The BA degree program is a comprehensive degree program designed to prepare students majoring in theatre for advanced studies in theatre, related fields and for students seeking professional work in theatre.