ASPIRE The Campaign for Jacksonville University
Thanks to your generous philanthropy, ASPIRE has brightened our future.
Our students now have the opportunity to flourish across academic disciplines, experience multiple campus upgrades and engage in enhanced programming. Just as the mighty oaks on campus grew from tiny acorns, our future is rooted in you.
Thank you for being a part of this historic collective effort which surpassed our goal, raising $121,439,861 for JU students, strengthening our future.
Our Investors (By Percentage)
Employees (5%)
Parents (10%)
Students (3%)
Alumni (35%)
Community Friends (47%)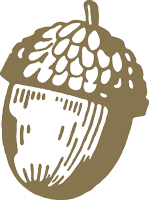 "Remember, Jacksonville University is a growing, living, breathing organism, and if we treat it right, invest right, nurture it, feed it, and spend time here, this University will grow in ways that will make all of us proud for a lifetime."
Relive the Celebration
We were so excited to celebrate the conclusion of the ASPIRE Campaign that one event wasn't enough. Donors and volunteers gathered on September 25 for the initial celebration, and then we enjoyed one more party with everyone who could join us during Homecoming & Family Weekend.
Your Impact
Your gifts have touched campus in far-reaching ways. This map includes some of the many facilities that have benefited from your generosity.