Be an Orientation Leader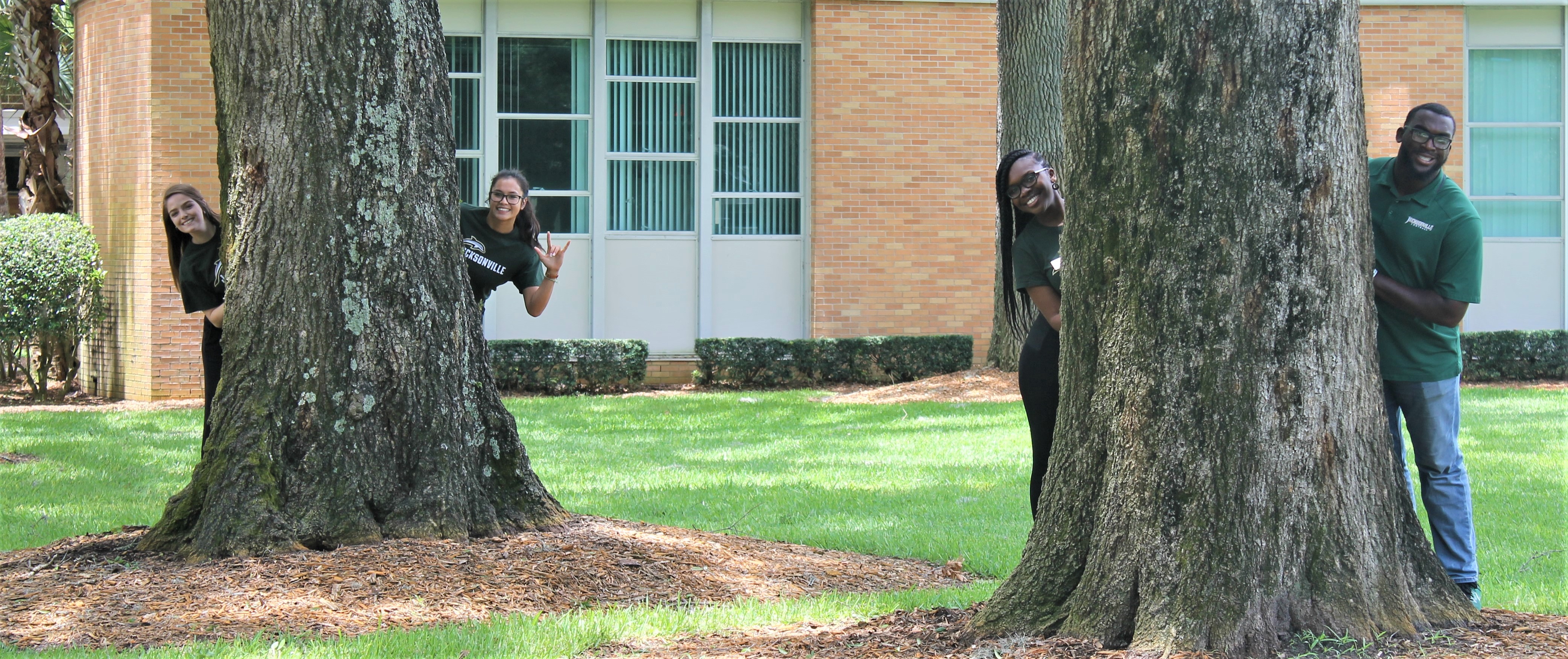 The New Student Orientation program welcomes and introduces new students and their families to Jackso​nville University. Our Orientation program is designed to help incoming students and their families become more familiar with the JU community.
Current JU students have an impactful opportunity to help transition our new students to the university as an Orientation Leaders and Orientation Coordinators! Both roles are challenging and deeply rewarding. If chosen, you will assist in the transition process for over 600 new incoming students to the Jacksonville University community.​
If you have questions about the Orientation Coordinator or Orientation Leader process, please contact New Student Orientation at 904-256-7700 or newtoju@ju.edu.
Orientation Leaders (OLs) are current JU students who are excited to welcome incoming students to Jacksonville University! OLs lead small group conversations and provide mentorship to new students. Applications will open in January 2021.
Orientation Coordinators are a step up from our OL's and assist through the Spring and Summer to prepare for New Student Orientation. Coordinator positions are limited to Sophomores and above. Applications will open in October of 2020.
Applications are available on Handshake.