Visual ArtsObject Design Glass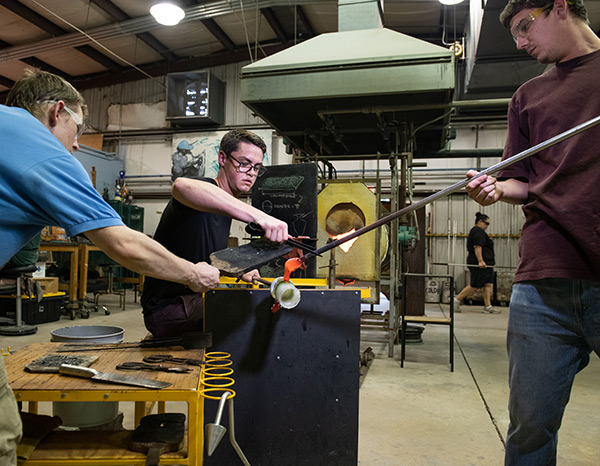 BFA or BA in Object DesignConnect with your inner fire.
Explore your passion for molten glass and develop skills to be successful in this creative career. Engage teamwork and leadership roles to stand out as you professionally engage the community through design work, critical thinking, equipment and studio maintenance and the business side of the glass arts.
Career opportunities include: professional artist, glassblowing assistant, production glassmaker, art teacher, studio technician, and glass specialist.
Important Dates
Portfolio Reviews
Check-in for each audition or portfolio review will be at Terry Concert Hall.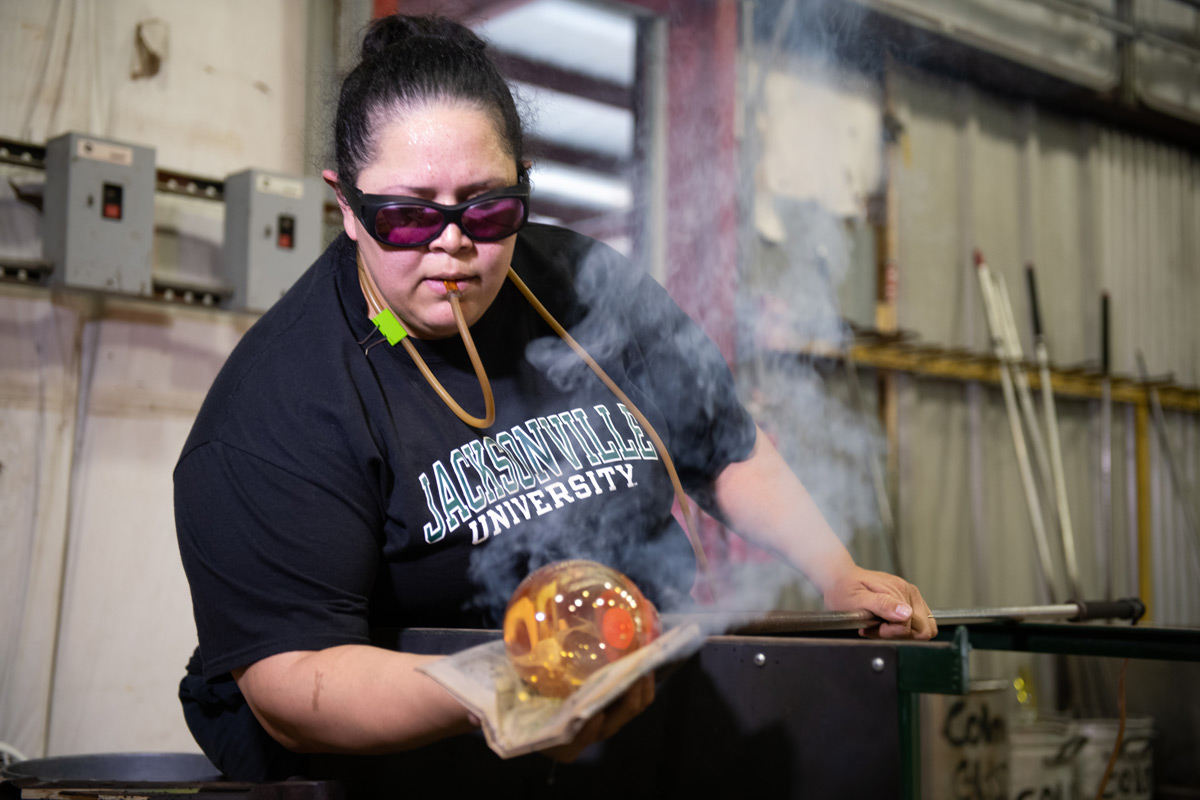 WHY OBJECT DESIGN AT JACKSONVILLE UNIVERSITY?Experience art in the real world.
Our program provides real-world learning that takes you out of the studio and into authentic and relevant experiences. Exhibit and sell your work, accept commissions, travel and teach. Courses embed visiting artists, research, design and development of specialized techniques to help you unlock your potential.
Build your tomorrow, make a difference
The object design program is looking for students with a distinctive vision for their future. Nurturing the confidence and expertise to pursue a career in the arts is at the heart of the curriculum. Our majors, double-majors or minors get an exclusive educational experience that builds a contemporary understanding of art on a foundation of professional experience and traditional skills.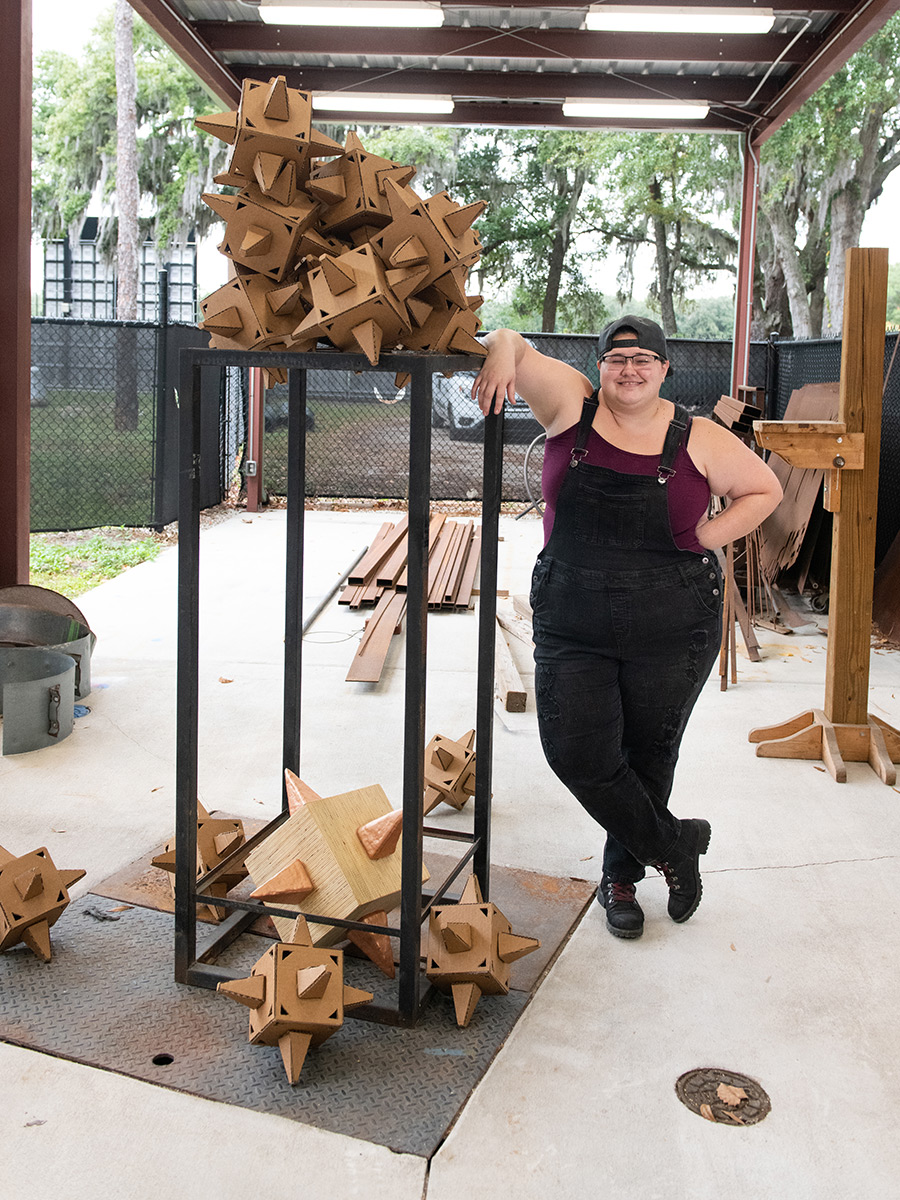 Our ProgramMajors & Minors
Strong foundations provide skills of fine craftsmanship to build your artistic vision upon. Understanding a breadth of techniques arms you with the flexibility to design smartly no matter the project. Cross pollination with other disciplines expands your knowledge and professional network, making you a creative asset to any field. Our degree:
Explores diverse skills including glassblowing, torchwork, kilnforming, coldwork, assembly and mixed media applications with glass, ceramics and sculpture.
Encourages professional engagement by providing opportunities to exhibit, get paying commissions and make sales.
Trains you in understanding tools, equipment, facilities and systems of the studio environment.
Prepares you to be a leader, collaborator and creative entrepreneur.
Student Work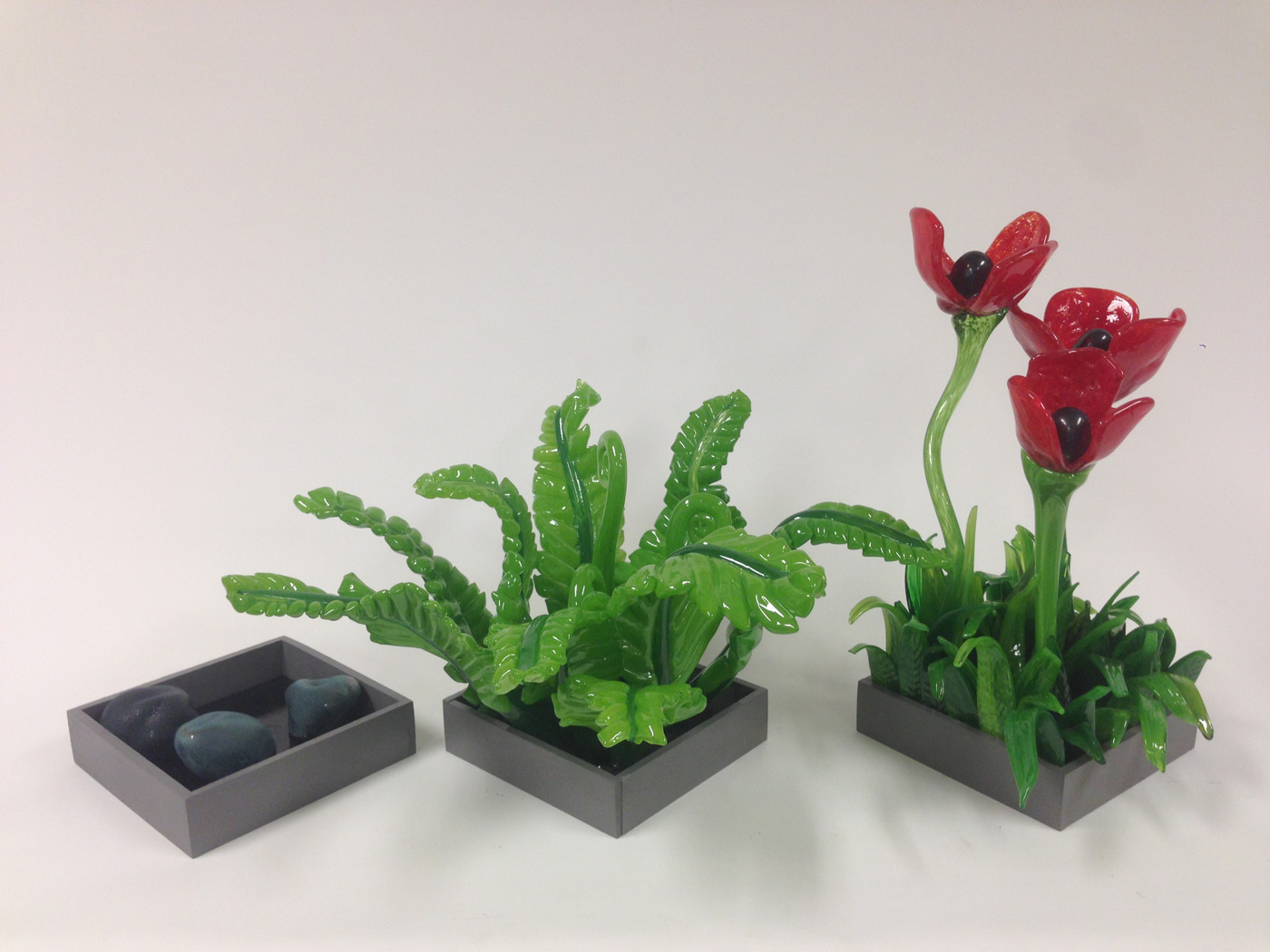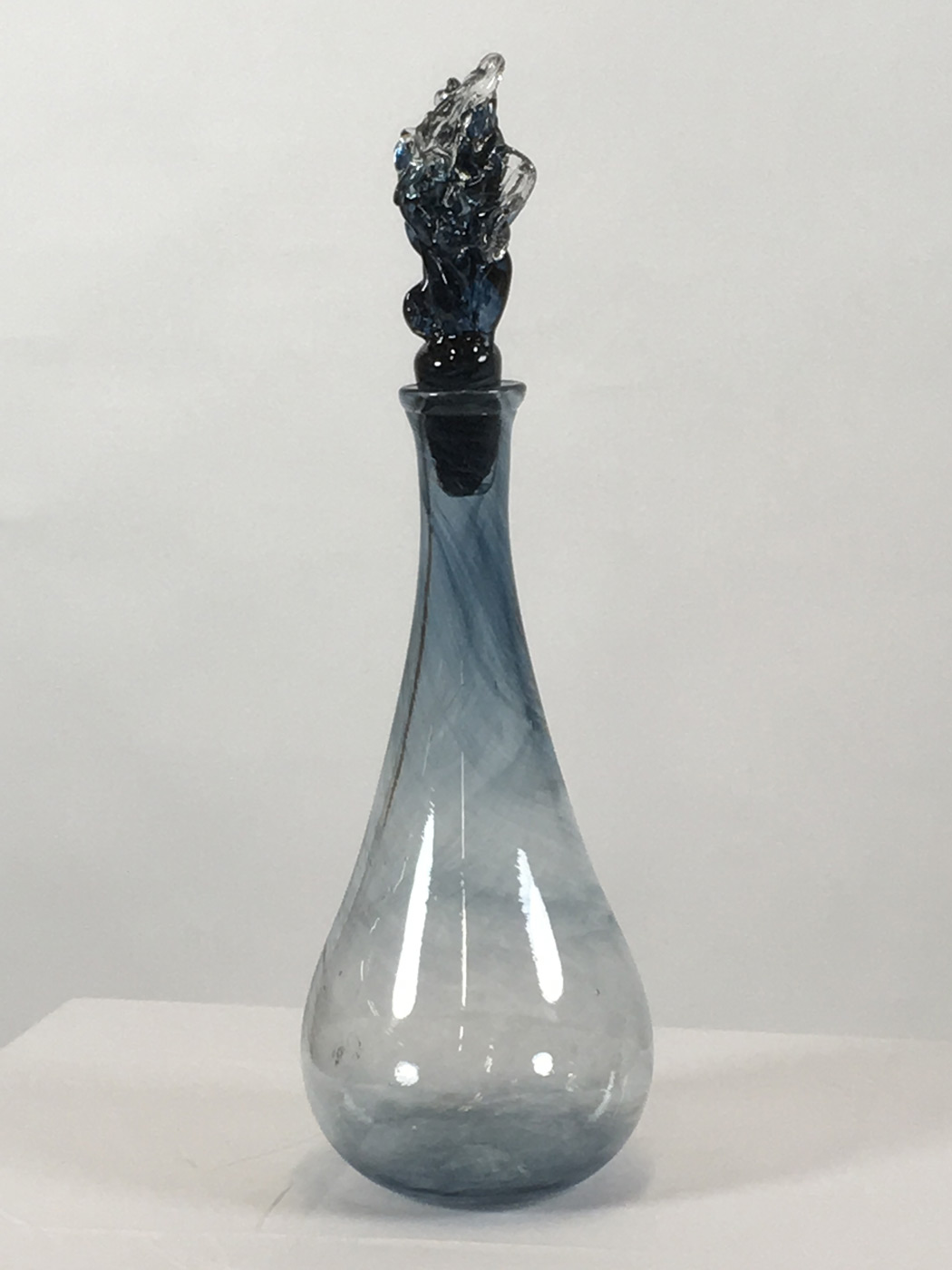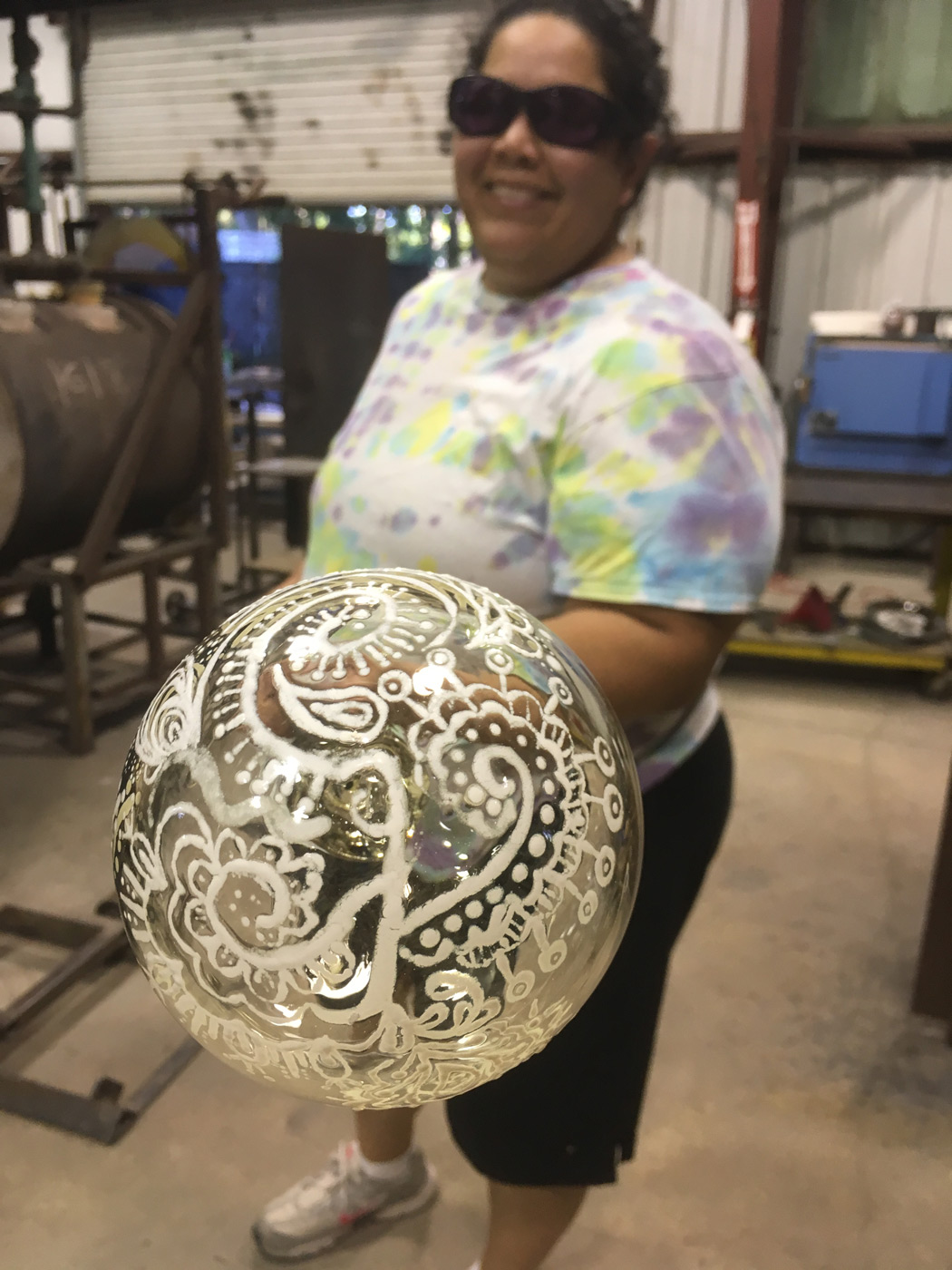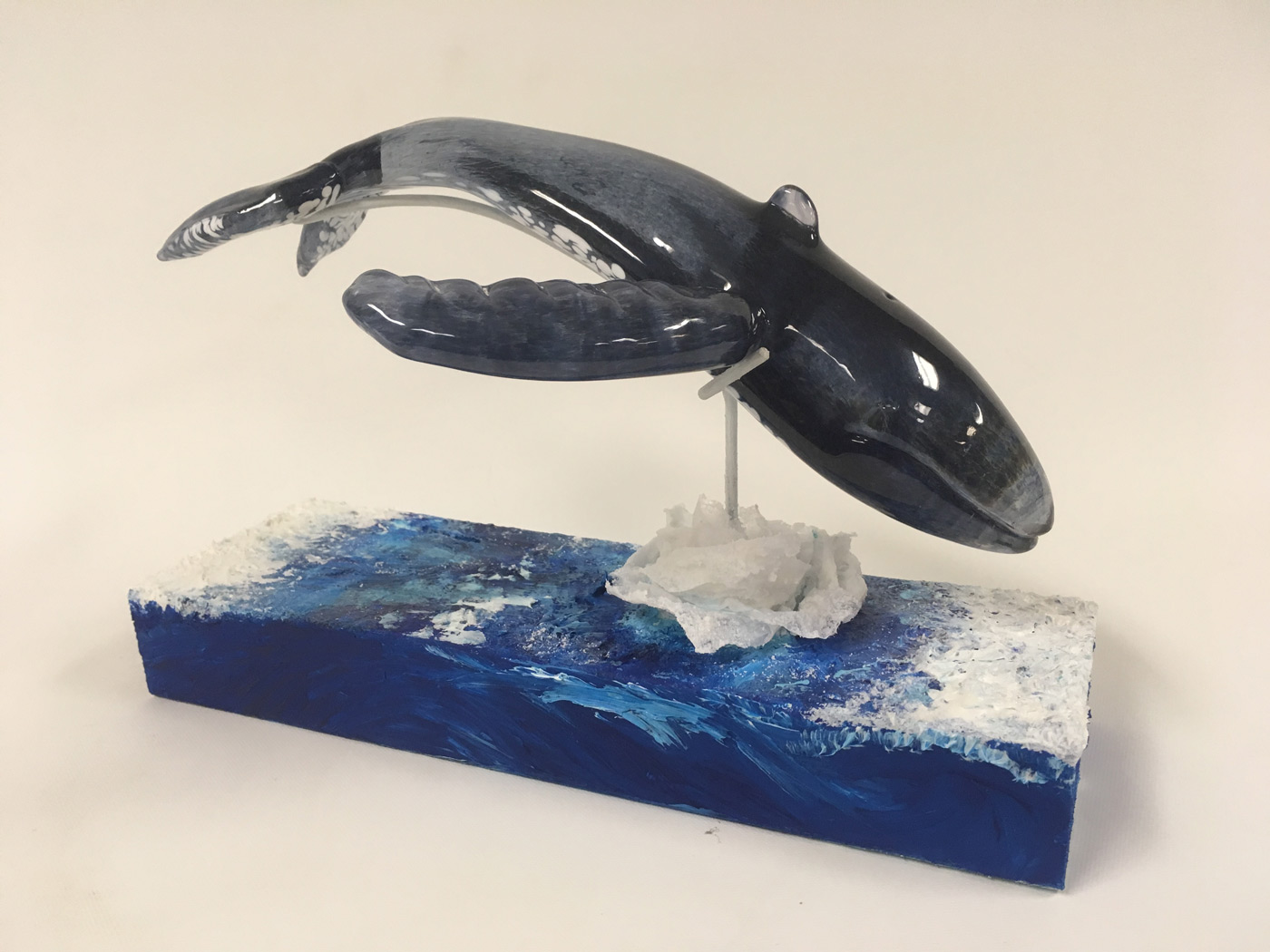 Visual Art Programs
The School of Art & Design offers several other programs of study. Learn more about the programs available at Jacksonville University.
Contact Information School of Art & Design
Quick Links