School of Applied Health SciencesMaster of Science in Medical Sciences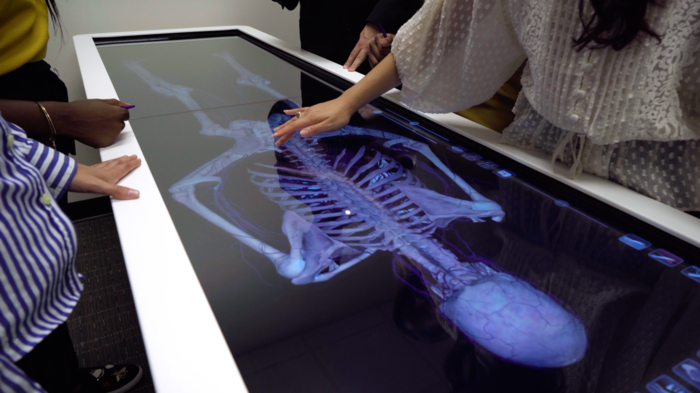 Transform Your Student ExperienceWhy Choose Our Program?
Through a unique partnership with Ponce Health Sciences University (PHSU), JU offers a Master in Medical Sciences (MSMS) program to help prepare you for a successful career in medicine. Our MSMS is designed to provide students the opportunity to enhance their competitiveness for entry into medical school and other professional health schools. In our rigorous, broad-based one-year program, students train to improve their academic credentials and achieve admission to graduate programs in health sciences, often improving MCAT scores along the way.
Our program:
Mirrors the first year of LCME-accredited medical school curriculum
Does not require MCAT or GRE scores for admission
Delivers recorded lectures, textbooks, and virtual labs on students' personal devices
Focuses in-class time on group discussions with professors, breaking down clinical scenarios, and participating in formative feedback sessions
Prepares students for entry into many fields within healthcare including medicine, dentistry, optometry, podiatry, pharmaceuticals, and many more
Provides the top 20% of JU MSMS graduates a guaranteed interview for Ponce Health Sciences University's Medical Program at either their St. Louis, Missouri or Ponce, Puerto Rico campuses; please note that if you choose to interview for the Ponce, Puerto Rico program, you will need to be fluent in Spanish for the interview
The Jacksonville University Advantage & PHSU's MSMS Student OutcomesPrepare Yourself for a Successful Medical Career
From our innovative and engaged faculty to our strong real-world partnerships, JU's School of Applied Health Sciences has a proven track record of offering exceptional academic opportunities for the next generation of student learners. PHSU historically provides quality healthcare education for future medical professionals who will go on to challenge and diversify the healthcare industry.
Our partnership introduces a results-driven classroom structure that will improve educational outcomes and transform the student experience.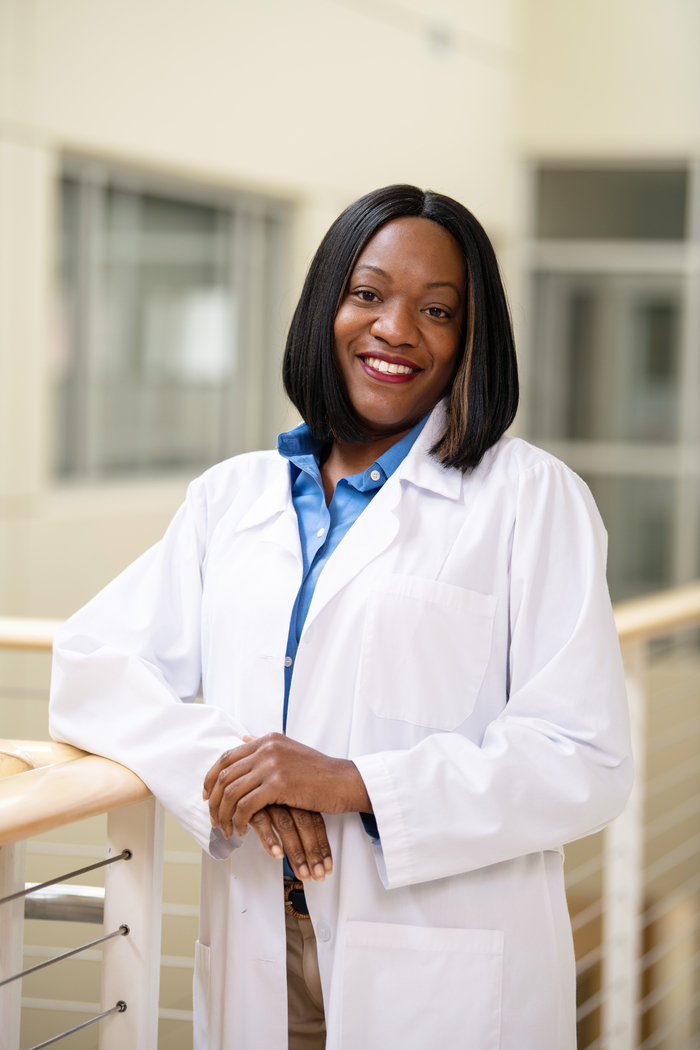 Results, DeliveredAbout Our Program
Curriculum
To obtain a Master of Science in Medical Sciences, each student must complete the following 42 credit hours of graduate level coursework:
Gross Anatomy, Embryology & Imaging
Physiology I and II
Medical Biochemistry I and II
Microbiology
Neuroscience
Histology & Cell Biology
Medical Ethics
Interprofessional Perspectives in Health Disparities
Comprehensive Qualifying Exam (CQX)
Dynamic Classrooms
The MSMS program forgoes traditional lecture in favor of data-driven experiential learning activities. Students will self-direct their learning by engaging with recorded video lectures from medical experts, as well as participating in virtual labs. Time in class is reserved for group discussions, clinical scenarios, and feedback sessions with professors. Classes in this flipped-classroom format are held at Jacksonville University's Downtown location.
Predicting Student Success
In the MSMS, comprehensive student data is collected to evaluate pre-medical students and accurately predict their potential in medical school. In this process, student responses to in-class questions, homework, and exams are tracked, giving detailed performance insight.
Using this data, students can:
Identify their personal strengths and weaknesses
Receive feedback and personalized reports detailing their performance on classwork, homework, and exams
View their USMLE Step 1 Board Exam performance prediction
Jacksonville University's partnership with PHSU is made possible by a collaboration with Tiber Health.
AdmissionsHow to Apply
Bachelor's degree from a regionally accredited college or university
GPA greater than or equal to a 2.7 on a 4.0 scale

Students with a minimum GPA of 2.5 will be considered if cumulative science courses were greater than a 2.7 GPA

Letters of Recommendation upon request
Personal Statement upon request
Pre-requisite Course Requirements:

General Biology I & II (with labs)
General Chemistry I & II (with labs)
Organic Chemistry I & II (with labs)
Physics I & II (with labs)
Mathematics - 6 credit hours
Behavioral and Social Sciences - 6 credit hours
English - 3 credit hours
Application Deadlines

Priority

Final

Fall Semesters

July 1

st

Aug 1

st

Spring Semesters

November 1

st

December 1

st

Summer Semesters

April 1

st

May 1

st
Request Information
Loading...