Faculty & Staff Directory
Directory Links
Contact
Davis College of Business & Technology
2800 University Blvd N
Jacksonville, FL 32211
Mon – Fri, 8:30 a.m. – 5:00 p.m.
If there is a problem with your profile or information, or if you want to opt out of inclusion in the directory, please let us know.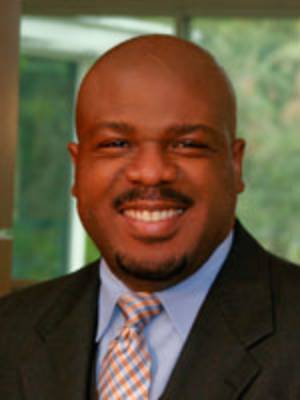 Dr. Julius Demps
Professor of Management; Department Chair
Davis College of Business
Office location
Davis College of Business, 277
Julius Demps received his B.S. in Sociology with a minor in Business from Florida State University, followed by a M.A. in Human Resource Development at Webster University, and his Ph.D. in Education specializing in Organizational Leadership was received at Northcentral University. His teaching interests include: Leadership, Human Resources, Management, and Organizational Behavior. Dr. Demps' research interests are: Leadership, H.R./Job Selection Topics; and Management Theories. He serves as Co-Director of the Davis Leadership Center.
Courses
This is not a comprehensive list.
PPOL 550/MGT 550: Leading Organizations
PPOL 610/MGT 610: Strategic Human Resource Management
Education
Ph.D. Organizational Leadership, Northcentral University
Dissertation: "The Effects of Position Reinforcers on the Academic behavior of Mildly Disables Middle School Students"
M.A Human Resource Development, Webster University
B.S Sociology Florida State University
Academic Experience
Assistant/Associate Professor of Management - Davis College of Business, Jacksonville University 2008 - present
Instructor – Exceptional Education/Varying Exceptionalities, Camden Middle School, 2006-08
College Adjunct Instructor, Jones College, 2004-05
College Adjunct Instructor, Webster University, 2003-04
College Adjunct Instructor, Jacksonville University, 2002-08
Instructor – Exceptional Education/Varying Exceptionalities, Mandarin Middle School 2002-06
College Adjunct Instructor, Nova Southeastern University, 2001
Professional Experience
President - Janus View, LLC Consulting Firm
Enrollment/Marketing Representative, Nova Southeastern University, 2001-02
Co-Trainer/Service Associate, Blue Cross Blue Shield of Florida, 1999-2001
Recent Research
"Public and Private Partnership Advantages." The Journal of American Business Review, Cambridge. May 2018
"Reduced contact hour accelerated courses and student learning." Journal of Business Cases and Applications. Academic and Business Research Institute. March 2017
"Organization and use of executive advisory boards in business schools: Best practices." The Journal of American Business Review, Cambridge December 2016
Personal Interests
Science Fiction, Fishing, Martial Arts, Jazz Music