This story originally was published by AdventHealth. Read the original here.
AdventHealth and Jacksonville University have partnered to launch an immersive training program for aspiring nurses in Palm Coast, giving students invaluable real-world experience working on a hospital unit and learning one-on-one from experienced RNs.
Based at AdventHealth Palm Coast, the new dedicated education unit (DEU) pairs students with a preceptor nurse for a weekly 12-hour shift caring for post-surgery patients. Over the course of a year, they're able to observe and practice skills that until now they've only learned about in the classroom or in simulations.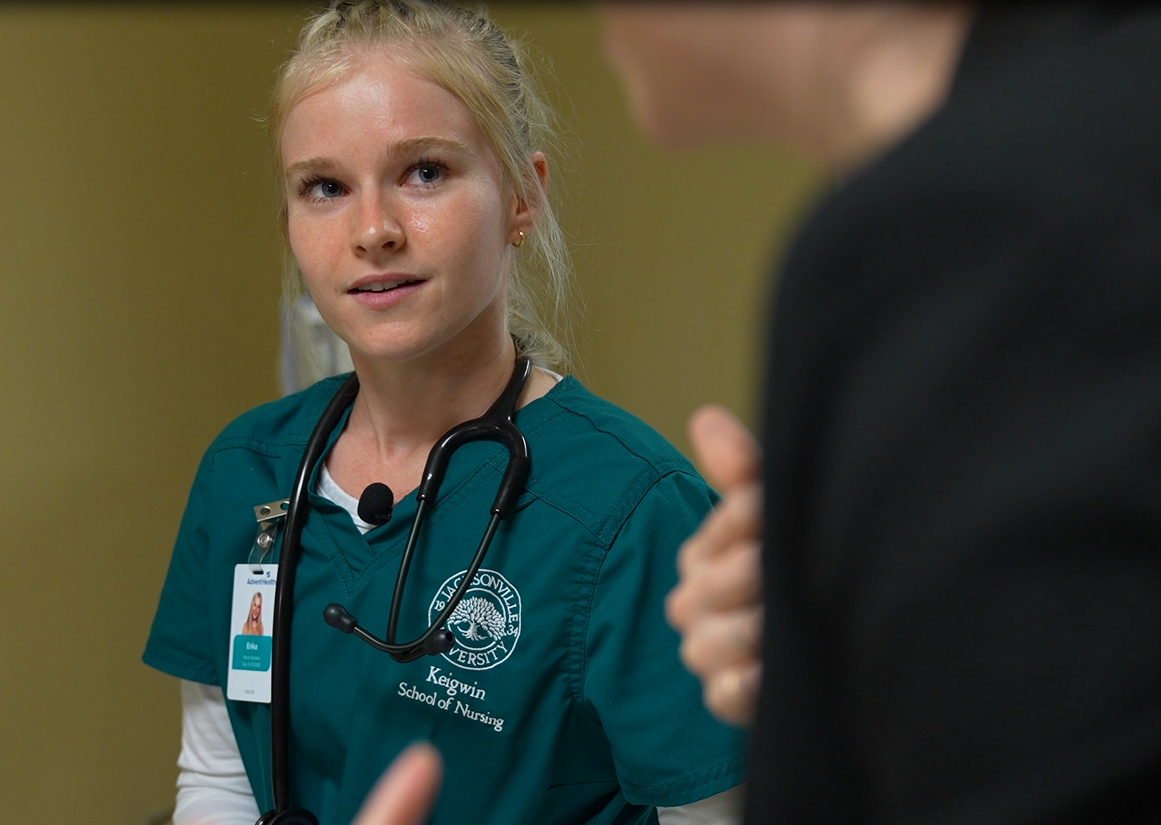 "This is a big difference from traditional programs," Mary Brady, chief nursing officer of AdventHealth Palm Coast, said in an interview with the Palm Coast Observer. "They come in and actually work a full shift. They have that same preceptor week after week after week, and they go from initially shadowing that preceptor to carrying a full caseload of patients with the preceptor overseeing them."
The 10 students on the DEU are enrolled in Jacksonville University's accelerated nursing degree program, which allows students to earn a Bachelor of Science in Nursing in just one year and is designed to help meet the pressing need for nurses in Florida.
Erika Bartram, a student at Jacksonville University enrolled in the Palm Coast DEU, said she felt called to pursue a career in nursing because of the national shortage of RNs. She looked for a program that provides hands-on experience and streamlines the transition from nursing school into a full-time job.
"I'm really fortunate to be in a program that's figured out a way to give students classroom experience and clinical skills quickly, but also prioritizes the skills and experience needed to safely put them into the workforce," Bartram said. "I want to work with nurses who value educating the next generation of nurses and I've found that here at AdventHealth."
AdventHealth Palm Coast is the health system's fourth campus to open a DEU, joining hospitals in Tavares, Winter Park and Orlando.